Nominees for the 10th Simon 'Mabhunu' Sabela Film and Television Awards Announced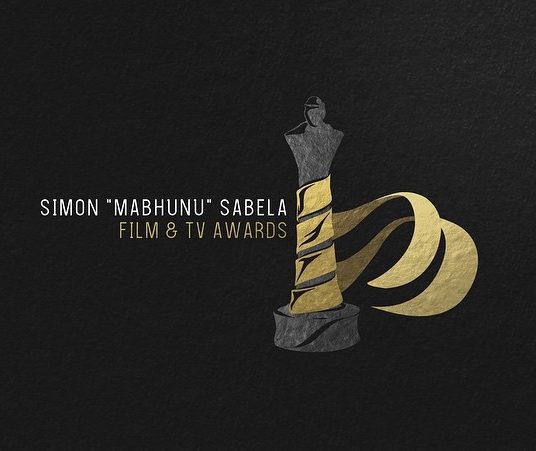 The KwaZulu-Natal Film Commission recently made the official announcement of the nominees for the prestigious 10th Simon Mabhunu Sabela Awards Recently at the Durban International Convention Centre in Durban. The announcement ceremony for the nominees was graciously hosted "The Queen" actor Siphesihle Vazi. The event witnessed the presence of esteemed partners of the Durban Film Mart and the Durban Film Festival.
The Simon Mabhunu Sabela Awards, initiated by the KZN Department of Economic Development, Tourism, and Environmental Affairs, aim to honor the achievements of actors, producers, directors, and technicians in the vibrant South African Film and Television industry, with particular emphasis on KwaZulu-Natal. This prestigious event recognizes and celebrates the valuable contributions made by these individuals to the growth and development of the local film and television sector.
Simon "Mabhunu" Sabela, in whose honour the Film and Television Awards are named, was an iconic film director and actor. Renowned as a trailblazer in the field, he holds the distinction of being South Africa's inaugural Black filmmaker, having enjoyed a remarkable career spanning several decades. His illustrious filmography boasts an impressive repertoire of over 34 movies, captivating audiences both domestically and on a global scale.
According to the commission, the month of July officially marks "Film Month" in the province and the city as Durban will be hosting the Durban Film Mart, the Durban Film Festival and the awards. The awards will take place on July 22, whilst DIFF will run from July 20 to 30 and DFM will take place from July 21-24.
This year's film awards feature 28 categories, with several notable contenders vying for the top honors. Among them are "Kings of Mulberry Street: Let Love Reign," "Valley of A Thousand Hills," "The Honeymoon," and "Uthando Lwethu." Several local celebrities, such as Baby Cele, Linda Mtoba, Minnie Dlamini, Fezile Makhanya, Thembinkosi Mthembu, Mbalenhle Mavimbela Masikane, Sdumo Mtshali, Bheki Mkhwane, Fezile Makhanya, and Thembi Nyandeni, have also received nominations.
Below are the nominees for the 10th Simon Mabhunu Sabela Awards.
Best Feature Film
"Uthando Lwethu"
"The Honeymoon"
"Valley of a Thousand Hills"
"Kings of Mulberry Street: Let Love Reign"
Best African Film
"Uthando Lwethu"
"The Honeymoon"
"Valley of a Thousand Hills"
"Kings of Mulberry Street: Let Love Reign"
Best Made for TV Film
"Ukhumbuzile"
"Entangled"
"Mantolwana 4 – Trip to Durban"
"Before 8AM"
Best Micro Budget Film
"Red Tape"
"Umalusi"
"Mantolwana 4 – Trip to Durban"
"Before 8AM"
Best Student Film
"Dog Trainer"
"Uqalazile"
"The Yellow Dress"
"Winterslaap (Hibernation)"
Best Screenplay – Short
"Red Tape"
"Heart Attack"
"Bonsai"
"Before 8AM"
Best Screenplay – Feature
"Boxcar"
"The Honeymoon"
"Valley of a Thousand Hills"
"Kings of Mulberry Street: Let Love Reign"
Best Documentary – Feature
"Maskanda & Professor"
Best Documentary – Short
"Amandla Embokodo"
Best Conservational/Wildlife Documentary – Short
"Our Changing Climate" episode 1
"Our Changing Climate" episode 2
Best Conservational/Wildlife Documentary – Feature
"Snakes in the City" episode 2
"Snakes in the City" episode 3
"Snakes in the City" episode 5
"Shark vs Whale"
Best Use of KZN as a Filming Location
"Uthando Lwethu"
"Valley of a Thousand Hills"
"Kings of Mulberry Street: Let Love Reign"
"Ukhumbuzile"
Best Use of KZN in a Music Video
"We have it all" – Kyle Deutch & Aewon Wolf
"Radio" – Gwyn
"Soka Lami" – Mbalenhle Mtshengu
"Abangani Bethu" – Ngisize
Best IsiZulu Film
"Umhlonyana"
"Uthando Lwethu"
"Valley of a Thousand Hills"
"Isiginci"
Best Short Film
"Red Tape"
"Indoda"
"Umalusi"
"Iculo Lenhliziyo"
Best Director
Bianca Isaac – "The Honeymoon"
Bonie Sithebe – "Valley of a Thousand Hills"
Judy Naidoo – "Kings of Mulberry Street: Let Love Reign"
Best Actor – TV
Ntando Mncube as Mhlengi: "Isifiso"
Sdumo Mtshali as Muzi Phakathwayo: "The Estate"
Sphesihle Vazi as Mlungisi Khoza: "The Queen"
Thembinkosi Mthembu as Mabutho: "The River"
Best Actress – TV
Mbalenhle Masikane (Mavimbela) as Hlomu Zulu: "The Wife"
Jo-Anne Reyneke as Lwandle Phakathwayo: "The Estate"
Nelisiwe Sibiya as Dr Mbali Mthethwa: "Durban Gen"
Nompilo Maphumulo as Nosipho: "Uzalo"
Best Actor – Film
Fanele Zulu as Joe: "Uthando Lwethu"
Ben Voss: "Bonsai"
Shaan Nathoo as Baboo: "Kings of Mulberry Street: Let Love Reign"
Best Actress – Film
Londiwe Shange: "Ngikhona"
Lungelo Mpangase as Nozie: "Uthando Lwethu"
Sibongokuhle Nkosi: "Valley of a Thousand Hills"
Best Supporting Actor – TV
Mthandeni Mbambo as Sibiya: "Durban Gen"
Siyabonga Radebe as Vikizitha Magwaza: "Uzalo"
Bheki Mkhwane as Bukhosi Hlophe: "The River"
Fezile Makhanya as Mnqobi Luthuli: "The River"
Best Supporting Actress – TV
Linda Mtoba as Zama: "The River"
Thuthuka Mthembu as Nonkanyiso: "Uzalo"
Thembi Nyandeni as Njinji: "Uzalo"
Mpume Mthombeni as Agatha Dlamini: "Durban Gen"
Best Supporting Actress – Film
Baby Cele: "Ukhumbuzile"
Minnie Dlamini as Luh: "The Honeymoon"
Thokozile Gumede: "Valley of a Thousand Hills"
Mandisa Vilakazi: "Valley of a Thousand Hills"
Best Supporting Actor – Film
Nkosinathi Naymaps Maphalala: "The Honeymoon"
Tasveer Maharaj: "The Honeymoon"
Byron McNeil: "Bonsai"
Hamish Kyd: "Kings of Mulberry Street: Let Love Reign"
Best Newcomer Actor – TV
Vuyo Biyela: "The River"
Best Newcomer Actress – TV
Sibongokuhle Nkosi as Thembinator: "Durban Gen"
Best Newcomer Actress – TV
Sibongokuhle Nkosi as Thembinator: "Durban Gen"
Best Newcomer Actor – Film
Sfundo Maphumulo – "Umalusi"
Tasveer Maharaj – "The Honeymoon"
Prev Reddy: "The Honeymoon"
Liam Dunpath as Ticky: "Kings of Mulberry Street: Let Love Reign"
Best Newcomer Actress – Film
Zinhle Ngubane: "Ukhumbuzile"
Zama Mchunu: "Umalusi"
Mandisa Vilakazi: "Valley of a Thousand Hills"
Sibongokuhle Nkosi as Thenjiwe: "Valley of a Thousand Hills"