Accra Fashion Week Announces Dates for its Monumental 10th Edition in 2023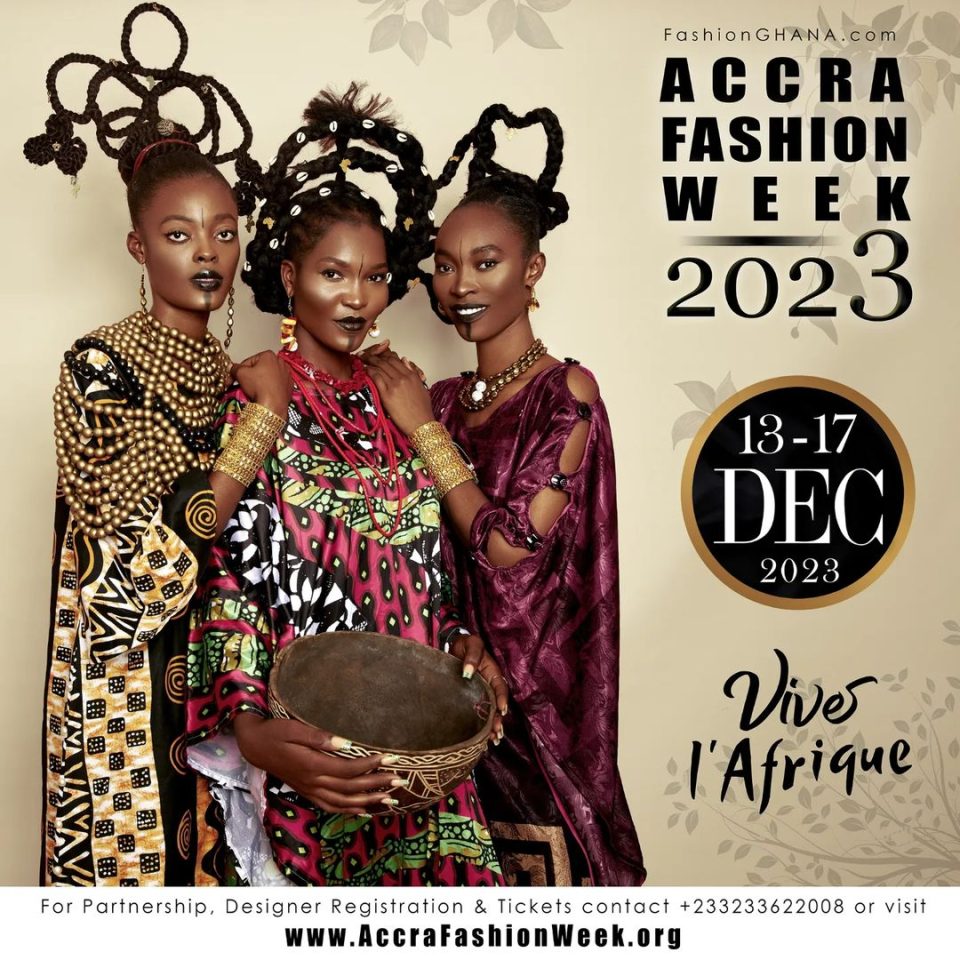 Accra Fashion Week has officially announced the dates for its highly anticipated 2023 edition, promising an extraordinary and groundbreaking experience as it celebrates its remarkable 10th anniversary. Prepare to witness a momentous occasion unlike any other in the history of this prestigious fashion event.
The highly anticipated fashion event is set to occur between the 13th and 17th of December 2023, promising to be a revolutionary affair. The historical 10th edition dubbed "Vive l'Afrique" is scheduled to host designers from Brazil, Columbia, USA, Tanzania, Seychelles, Nigeria, Equatorial Guinea, France, Canada, SA & the very best from Ghana. Designer registration is set to end in late July.
More info at www.AccraFashionWeek.org
Photography: @sharon_o_photography
Clothes: @fashionghana.shop
Directed by Nana Addo Tamakloe
Styling: Nana Addo Tamakloe
Assisted: @_gakpe
Makeup: @sommy_makes
Hair: @spencer_hair
Models: @carolzinsu@becky_dasoberi@abi.baiden