Toke Makinwa is the Cover Girl for DTNow's Latest Issue
In a remarkable journey fueled by grit and determination, Toke Makinwa has risen to the pinnacle of entertainment. A multifaceted talent—radio personality, television host, vlogger, lifestyle entrepreneur, actress, and author, Toke Makinwa has captivated hearts across the continent through sheer hard work and an unwavering passion for her craft.
As she graces the cover of DTNow Magazine, Toke Makinwa reflects on the past, her extraordinary journey, starting as a young radio presenter and evolving into a multifaceted celebrity and influencer. She reflects on her deliberate trajectory within the entertainment industry and emphasizes that her primary aim was never fame but rather a natural outcome of her unwavering commitment.
They forgot the days when I was being called 'MTN everywhere you go,' when I'd be at every event, hustling to come in. Like I use to see all those things that you guys used to say about me, but guess who's smiling now?

Toke Makinwa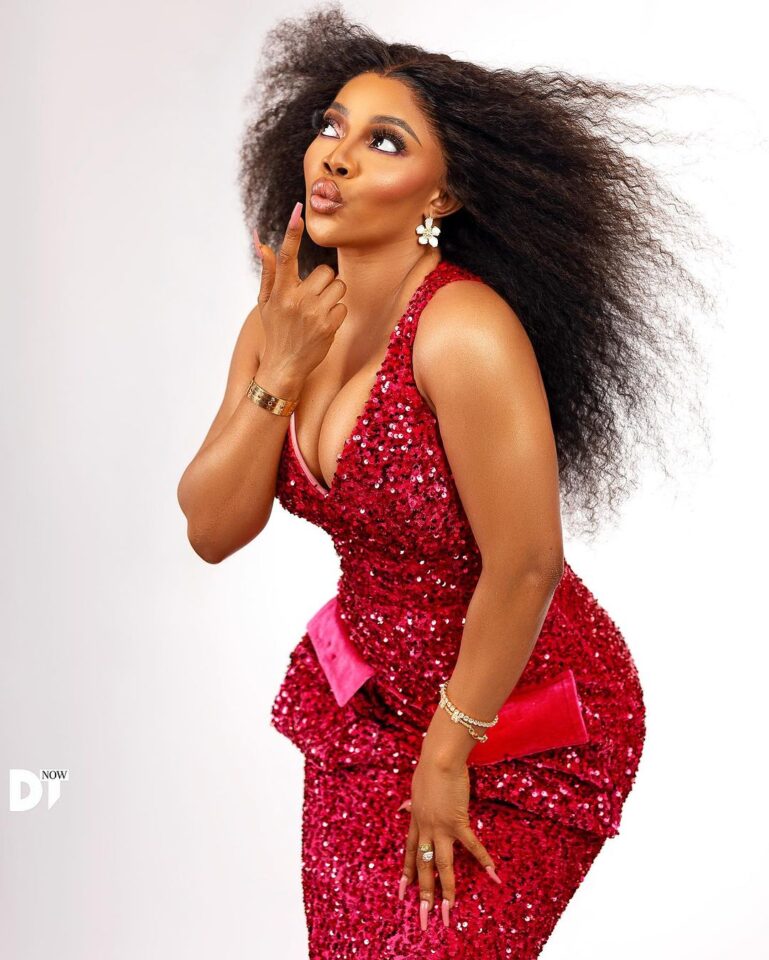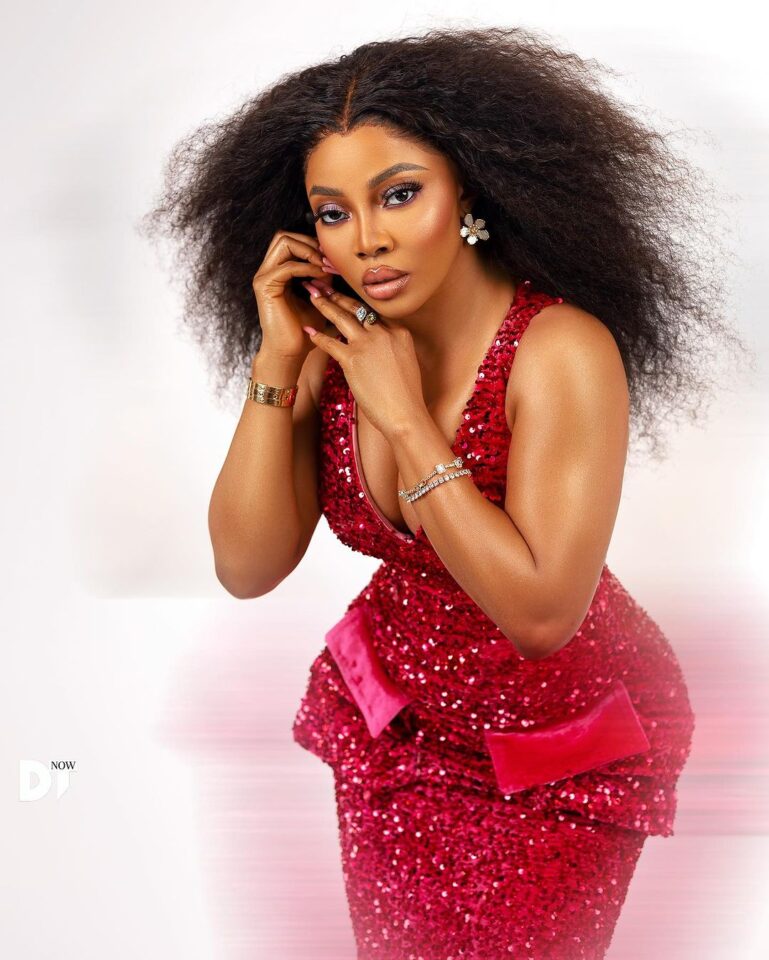 She goes on to address prevalent misconceptions about herself, dispelling the notion that her success is solely the result of cosmetic procedures or affluent sponsors. Toke attributes her accomplishments to her relentless diligence, adept multitasking, and knack for seizing opportunities. She openly acknowledges that her path has been strewn with setbacks, yet she recognizes that these very failures have been instrumental in shaping her into the person she is today.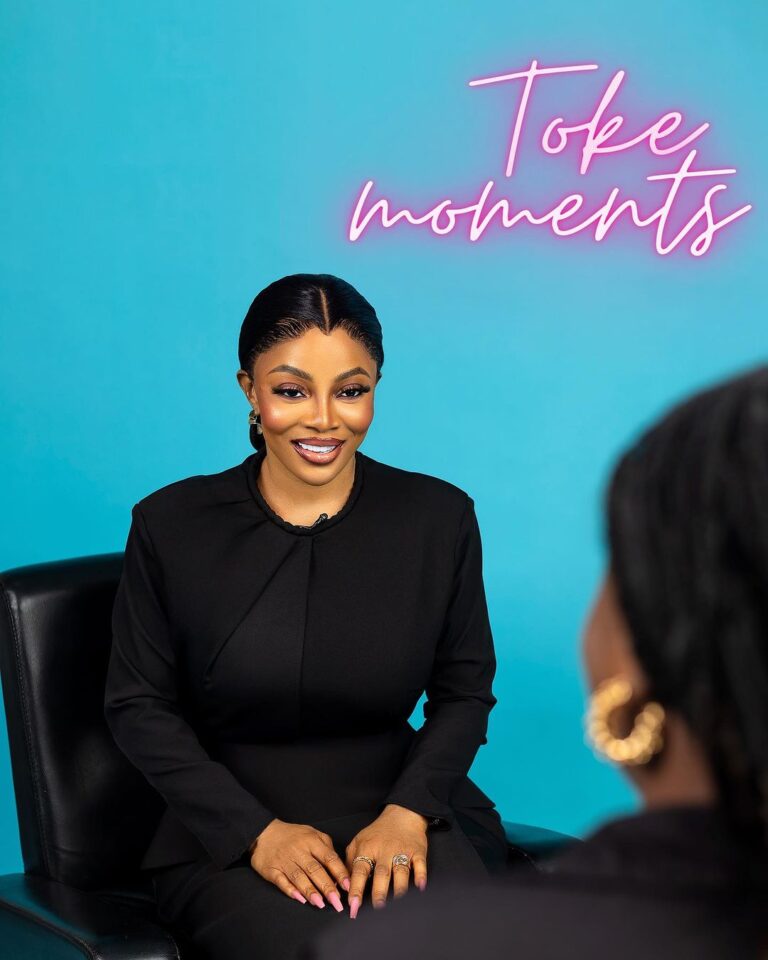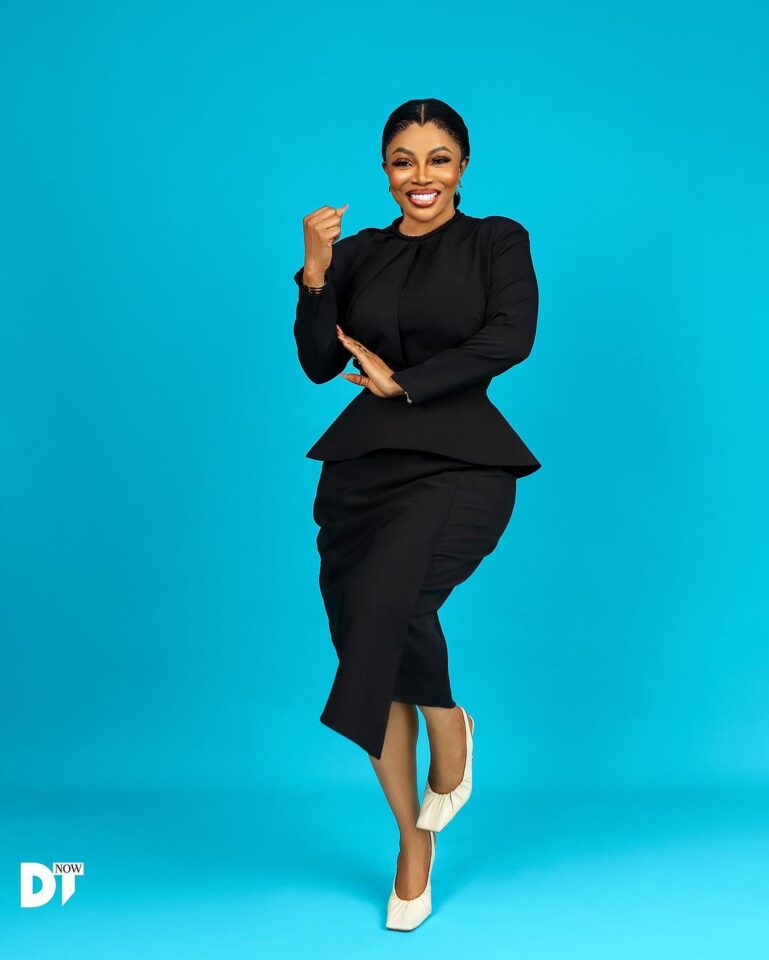 Read full interview here.
Credits
Publisher: @Ritadominic
Editor: @elemdeeo
Creative director: @ritadominic
Writer: @Danielle_raymond
Contributors: @ikupopsicles, @wakawaka_doctor
Graphic Designer: @designby_king.remus
Social Media: @lifeofoluchi
Videographers
@last.of.mankind
@den.africamedia
Photography: @humphreyominisan
Photography & Lighting Assistants: @david_xaj, @Dannycrafty
Operations: @ccerrie@cash_mony
Behind the scenes: @directorhercules

Hairstylist: @_hairbybrown
Assistant: @rasaq
Makeup: @tamars_beauty
Stylist: @lightinthemarketplace
Styling Assistants: @rhodabriggs__, @Biggest_ayo
Black formal set: @elvirajude
Black jumpsuit: @zhenawoman
Pink dress: @zhenawoman
Red dress: @zhenawoman
Jewelry: @studs.n.stones_
Shoes: @rj4lagos
Sunglasses: @rj4lagos
Hat: @s.mofenik_millinery
Toke Makinwa's Assistant: @sharonomon_