15 Ankara Jumpsuit Styles for the Most Fashionable Ladies
Ankara fabric, with its vibrant patterns and rich cultural significance, has become a staple in the world of fashion. This versatile and expressive material allows designers to create stunning pieces that seamlessly blend tradition with contemporary style. One such trend that has gained immense popularity is the Ankara jumpsuit. This fusion of modern design and traditional fabric has taken the fashion scene by storm, offering a perfect balance of comfort and sophistication.
STYLEAFRIQUE™•com explores 15 Ankara jumpsuit styles that epitomize elegance and cater to the taste of the most fashionable ladies.
1. Jumpsuit with Cape Detail
Channel your inner superhero with an Ankara jumpsuit featuring a cape detail. This dramatic addition brings a sense of regality to your ensemble, making it ideal for formal events.
2. Ankara Jumpsuit with Balloon Sleeves
Women love the Ankara jumpsuit with puffy sleeves as it asserts a level of feminine masculinity. This style is ideal for a lady who wants to attract attention and reclaim a sense of boss-ness.
3. Jumpsuit Romper Fusion
For a playful twist, opt for an Ankara jumpsuit that features romper-style shorts. This fusion of jumpsuit and romper creates a unique look that is perfect for casual outings and social events.
4. Flared Leg Glamour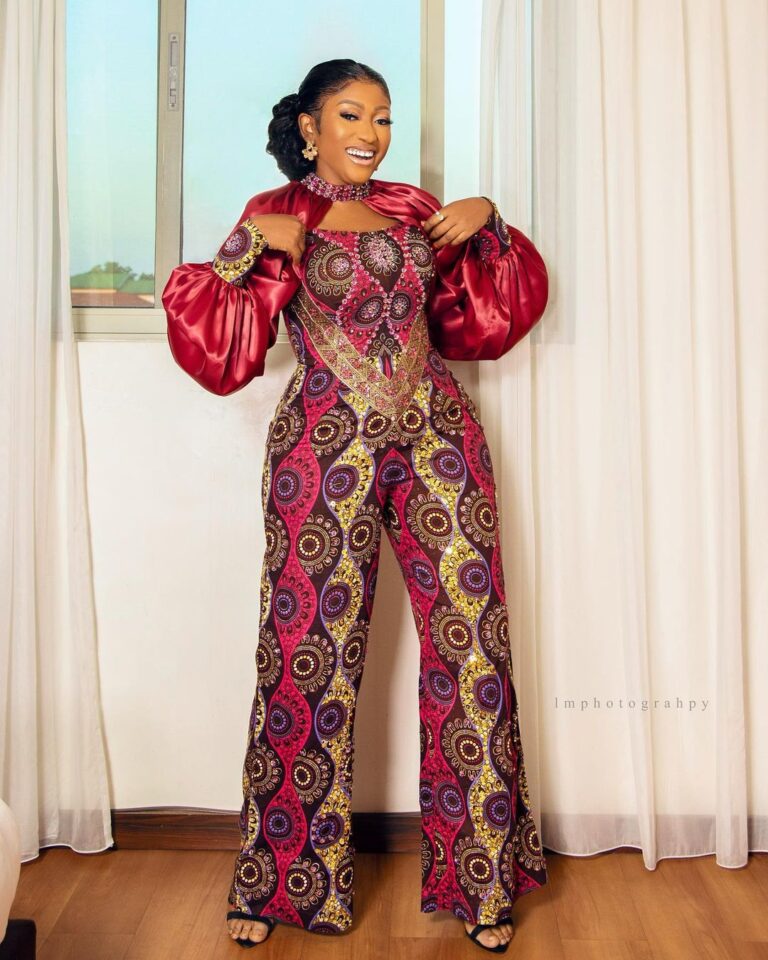 Make a bold statement with a flared leg Ankara jumpsuit. The exaggerated flare adds drama to your outfit, making it a perfect choice for special occasions and celebrations.
5. Culottes Chic
Culottes are making a comeback, and an Ankara jumpsuit with culotte-style pants is a must-have for the fashion-forward lady. Choose bold and contrasting patterns to make a statement.
6. Belted Beauty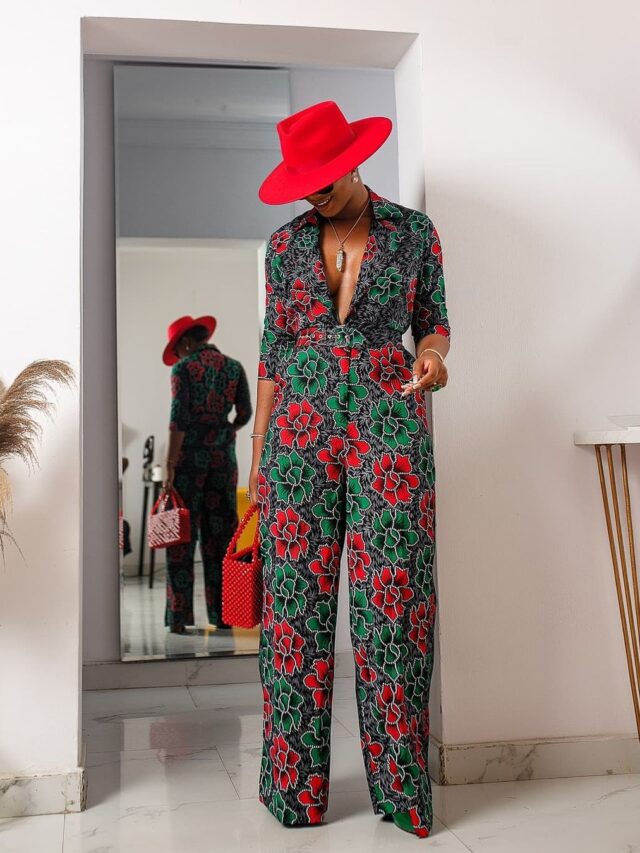 Accentuate your waistline with a belted Ankara jumpsuit. The addition of a belt not only defines your figure but also adds a polished and put-together touch to the overall look.
7. Cold Shoulder Elegance
Incorporate the cold shoulder trend into your Ankara jumpsuit for a touch of contemporary elegance. This style effortlessly blends modern fashion with the timeless beauty of Ankara.
8. Corset Ankara Jumpsuit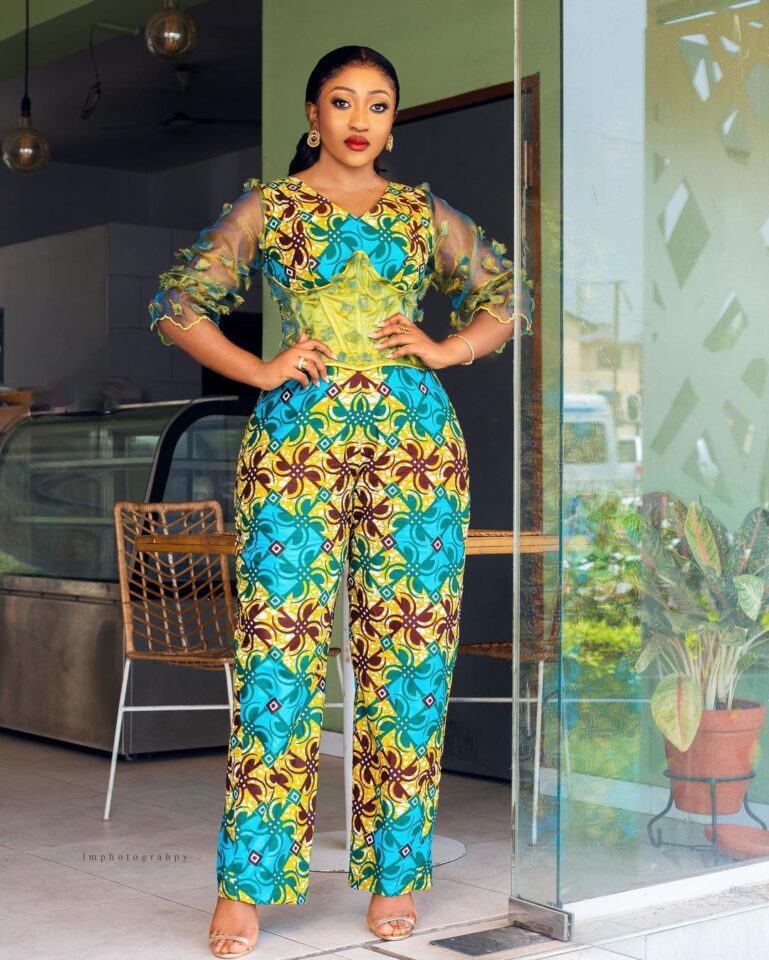 If you want something that'll hold and train your torso into a desired shape and make you look chic, then the corset Ankara jumpsuit is for you. It'll make you feel beautiful, confident, and in control.
9. Bold and Beautiful Peplum Jumpsuit
Embrace the power of the peplum with an Ankara jumpsuit that features a flattering silhouette and bold patterns. The peplum adds a touch of femininity to the outfit, making it perfect for both casual and semi-formal occasions.
10. Ruffle Magic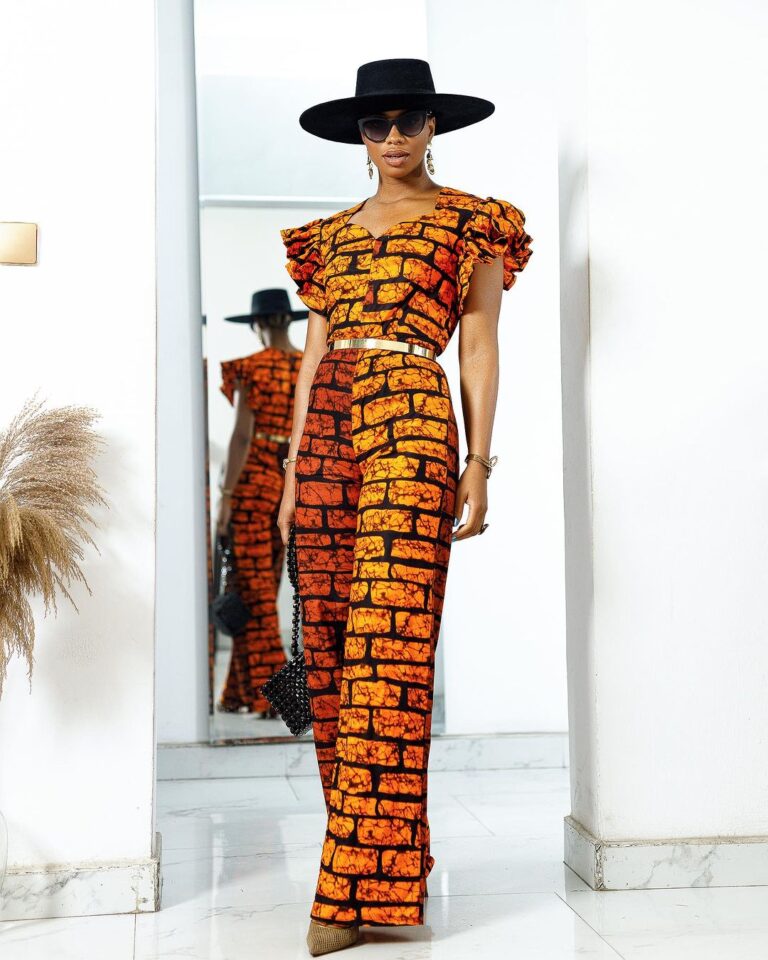 Elevate your Ankara jumpsuit game with a wrap and ruffle design. The highlight of this style is the ruffle sleeves. they are stylish and make the Ankara jumpsuit stand out from other outfits.
11. Halter Neck Grace
Embrace the timeless charm of a halter neck Ankara jumpsuit. This style exudes grace and sophistication, making it a versatile choice for various occasions.
12. One-Shoulder Elegance
Opt for an Ankara jumpsuit with a one-shoulder design for a sophisticated and asymmetrical look. This style is a modern take on traditional Ankara wear, perfect for those who appreciate contemporary fashion.
13. Off-Shoulder Glam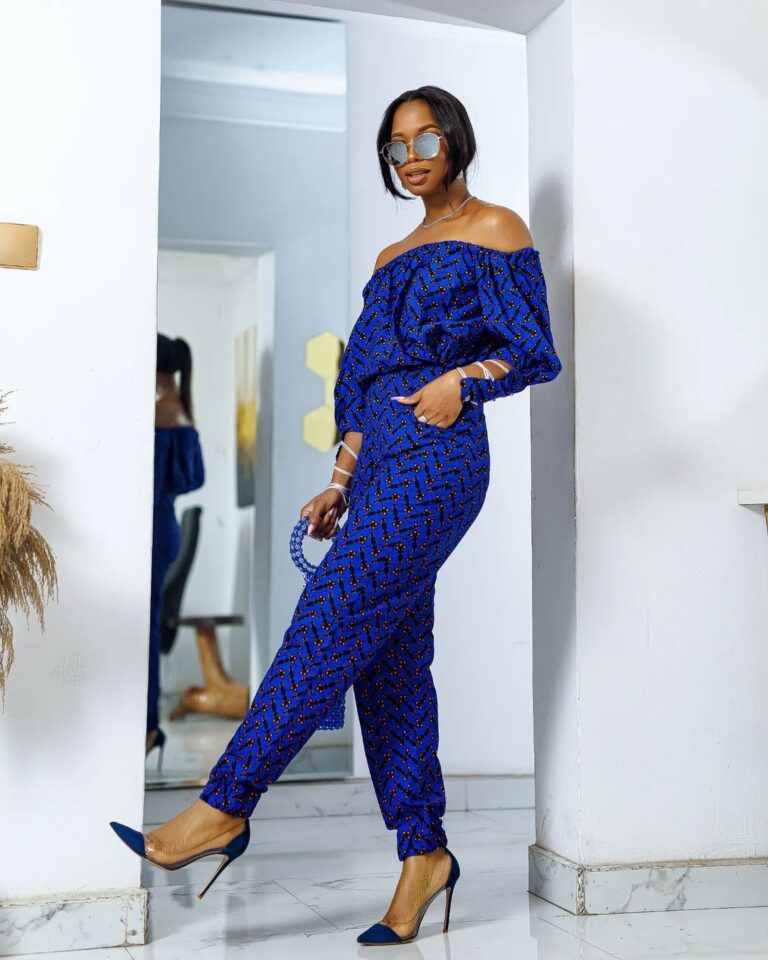 Show off your shoulders with an off-shoulder Ankara jumpsuit. This style combines the latest trends with the timeless beauty of Ankara fabric, creating a look that is both chic and culturally rich.
14. Strapless Wonder
Embrace the strapless Ankara jumpsuit for a classic and sophisticated look. This style allows you to showcase the beauty of the Ankara print while maintaining a sleek and timeless appearance.
15. Palazzo Perfection
Go for the ultimate comfort and style by opting for a palazzo-style Ankara jumpsuit. The wide-leg pants give an illusion of length while the Ankara print adds an extra dose of personality.