VLISCO Celebrates its 170th Anniversary
Vlisco's story began in 1846, when founder Pieter Fentener van Vlissingen started the company in the Netherlands. Certainly, Vlisco's founder would be very pleased to see that its crafted textiles, known as Wax Hollandais, are so cherished and beloved in West and Central Africa still today.
On 15 August this year, Vlisco officially turned 170 years old. Because of its strong connection with Africa, the brand will mark the big event by honouring African women, as they've played an indispensable role in their success. Throughout the rest of the year Vlisco will host activities to inspire, interact and engage with their customers.
The campaign
In celebration of this anniversary, Vlisco pays tribute to all African women who have always cherished and adored its fabrics. Vlisco honours their passion for authentic Wax Hollandais and feels privileged to be a part of their rich culture. They are also grateful for the women's creativity of turning Vlisco fabrics in elegant and stylish fashion.
Vlisco also uses this moment to say THANK YOU to their valued trade partners, who have always been with them on their journey. With their expertise and insights they've helped creating exclusive Vlisco fabrics for specific markets. These trade partners even endorsed Vlisco designs with names and special meanings.
As part of the celebration, Vlisco has asked 8 women from 6 different countries in Central and West Africa to be the faces of the 170 Years campaign. Including the world famous, Grammy winning African singer Angelique Kidjo. With their inspiring stories, Vlisco is celebrating the pride, perseverance and strength of African women who share their passion for Vlisco and their commitment to society.
"The positivity African women bring to society is incomparable. Their resilience, their elegance and their beauty are magnificent. They are the first to wake up and the last to go to bed. They are the backbone of Africa" – Angelique Kidjo
Campaign images and film
The beautiful campaign images are photographed by Patrovsky & Ramone in a 18th century building in Amsterdam, the Netherlands as a reference to the brand's Dutch heritage. The set was decorated with flowers for a celebratory note and the women were each dressed by a designer from their respective countries to suit their own personality and unique style.
Along with these photos, the inspiring stories of these women will be shown in a TV commercial and online video, showcasing their drive, passion, style and engagement in society.
Vlisco online
Read more about Vlisco's craftsmanship, design, heritage and colour on v-inspired.vlisco.com. If you're interested in wearing some of the incredible designs, discover our online fashion section for some inspiration. To connect with the brand, like our Facebook page and you'll be updated on all the latest Vlisco news.
Activities and events
As a part of the celebration, there will be lots of activities and events throughout the year. In October, Vlisco will host an exciting exhibition in all 6 countries that explores the brand's wonderful stories of design, craft, colour and heritage.
You can find out more about what's happening in your city at www.vlisco.com
New fabric collection
The 170th Anniversary comes with a special collection of festive designs that perfectly captures the spirit of excitement. Some of these beautiful designs are enriched with a luxurious golden shine. Join the celebration in these special Limited Editions.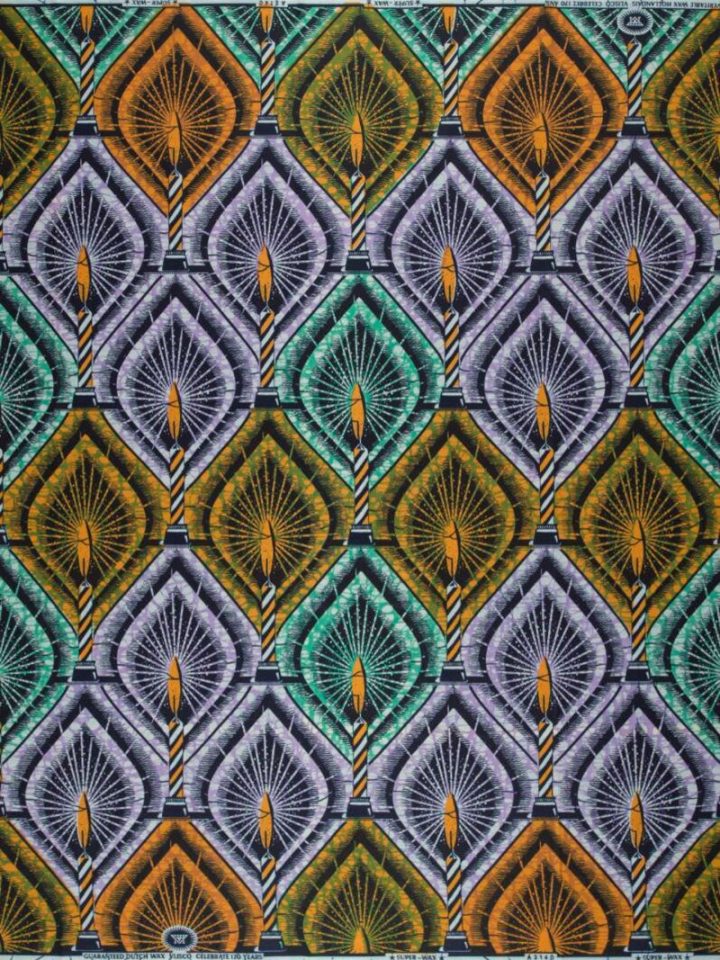 Vlisco, a unique story for 170 years
Vlisco's heritage is quite unlike any other. Since 1846 it's been creating unique textiles that are cherished for their distinctive designs, colours and Dutch craftsmanship.
All the fabrics have been designed and produced with full dedication and care, and are truly one-of-a-kind. As a result of Vlisco's special wax dying and colour print process, each yard of their fabric is unique. In fact, they are the only brand still creating authentic Wax Hollandais fabrics today.