Black Sherif Partners Ellesse For Its AW23 'Sartoria' Collection
Ghanaian singer and rapper Black Sherif has partnered with Ellesse for its AW23 'Sartoria' 2023 collection. Standout pieces from the collection include a refined tracksuit and winterised fleece that you can wear all season long.
For its AW23, Ellesse takes on a nostalgic journey back to its origin. Leveraging its storied legacy as a brand deeply rooted in both the realms of luxury and sportswear, the AW23 'Sartoria' collection incorporates design principles from both. Sartoria is the Italian word for tailoring, a nod to the brand's heritage inspired by its founder and master tailor, Leonardo Servadio. Reimagining archival motifs for the modern world, 'Sartoria' also shows off Ellesse's new logo print.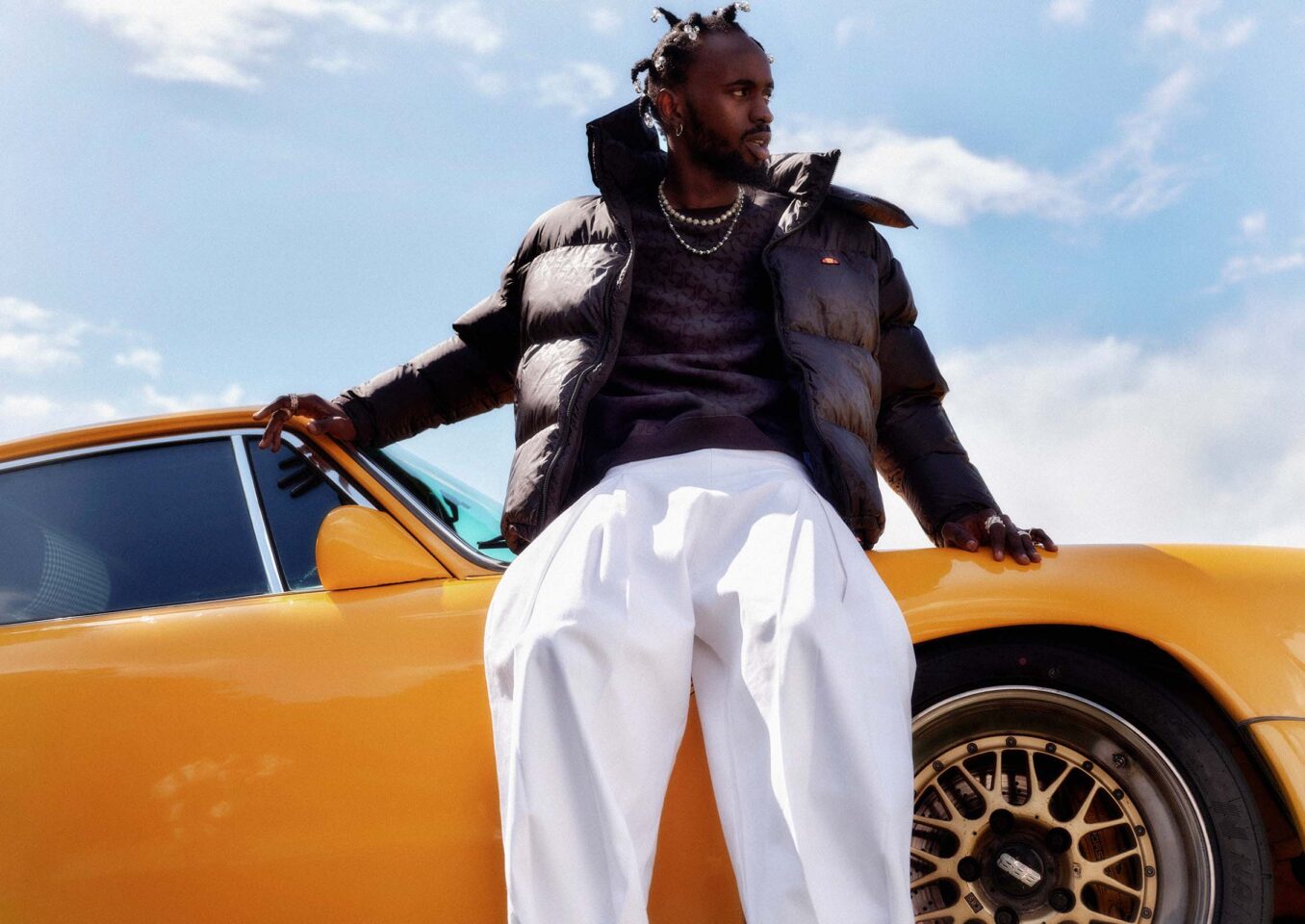 Disrupting traditional notions of appropriate tracksuit settings, the latest campaign features Ghanaian superstar Black Sherif and Priya Ragu, the Swiss singer-songwriter taking the world by storm comfortably adorned in the collection within the opulent confines of a lavish mansion. Amidst an environment where tailored elegance typically reigns supreme in the world of fashion, these artists introduce a fresh perspective on sportswear, aligning with Ellesse's 'Be Bold' ethos and the campaign's core message: encouraging people to make every street their own personal runway, wherever they are and whatever they're wearing.
Black Sherif's new single serves as the campaign's cover track, cementing the harmonious marriage between his musical genius and the collection's elegance.