Keeping It Simple All Week with Alicia Krakowska Hadid
In the world of fashion, trends come and go, but there's one timeless style that never fails to make a statement – simplicity. Embracing a minimalist approach to fashion not only exudes elegance and sophistication but also allows for effortless versatility throughout the week. Who better to guide us on this sartorial journey than the renowned fashion icon, Alicia Krakowska Hadid? With her impeccable taste and a penchant for understated chic, Alicia is your go to for a stylish yet simple all week slay. STYLEAFRIQUE™•com has curated 7 of Alicia's looks to help you!
Monday – Timeless Tailoring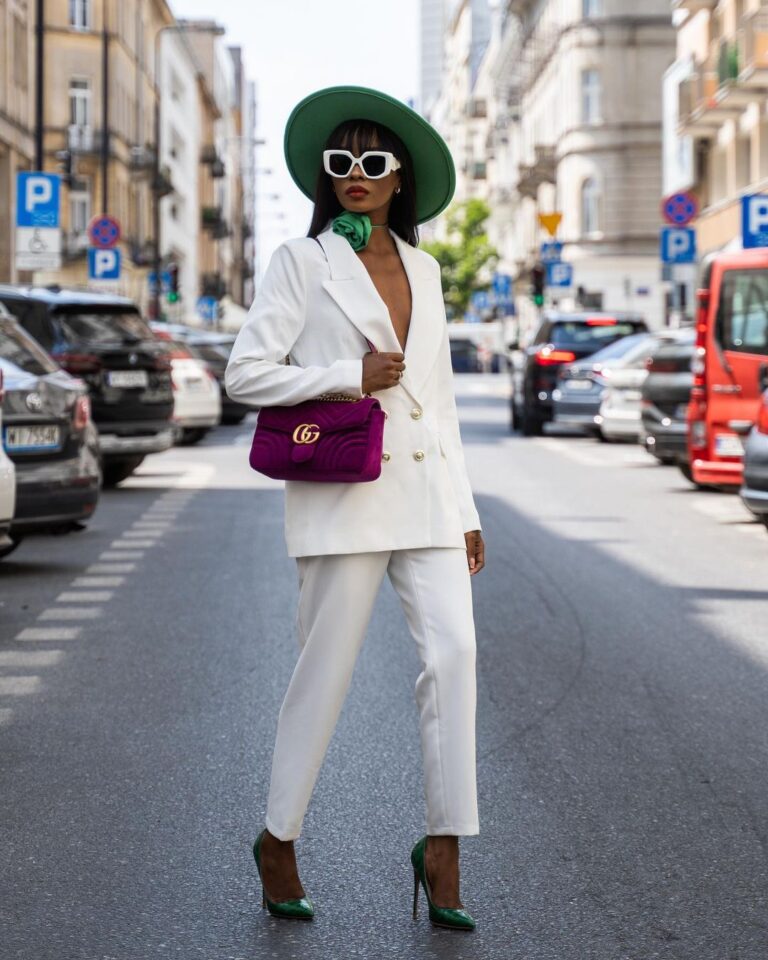 As the workweek begins, Alicia's Monday style sets the tone for the days ahead. Monday calls for timeless tailoring, and Alicia certainly knows how to make an impact with clean lines and impeccable cuts. A well-tailored blazer in a neutral hue paired with straight-leg trousers creates a polished and professional silhouette.
Tuesday – Effortless Casual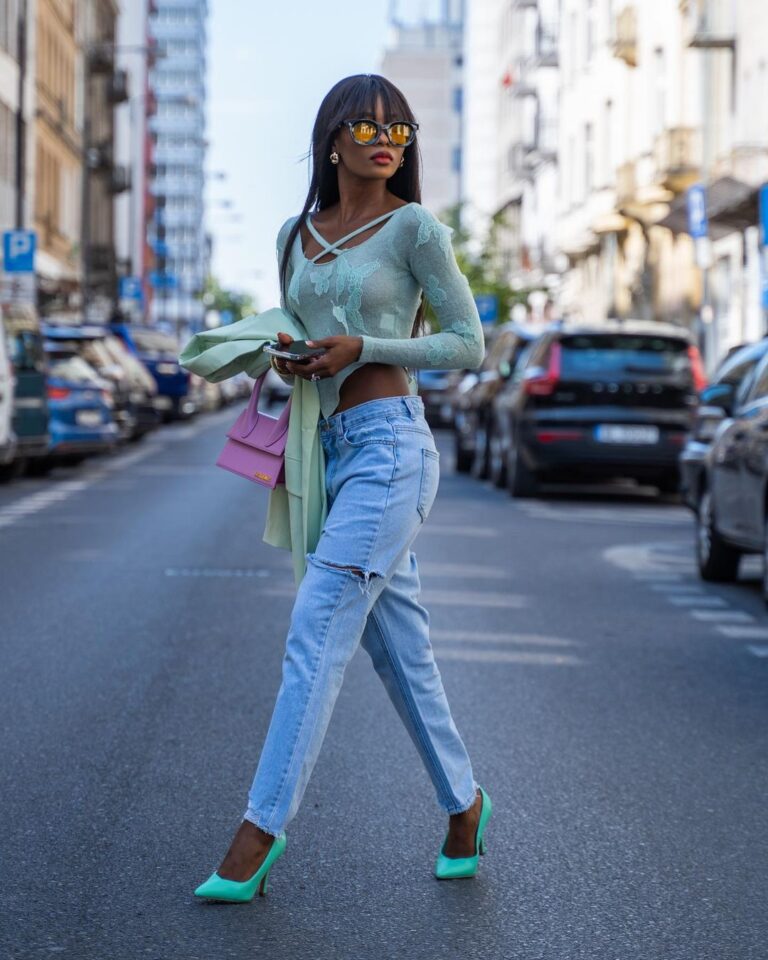 Alicia effortlessly transitions from office-ready to casual chic. A well-fitted pair of light wash jeans becomes the focal point, accompanied by a soft turquoise top and blazer, accessorized with turquoise shoes and a purple bag. Alicia's Tuesday look balances comfort with elegance.
Wednesday – Laid Back Elegance with Dresses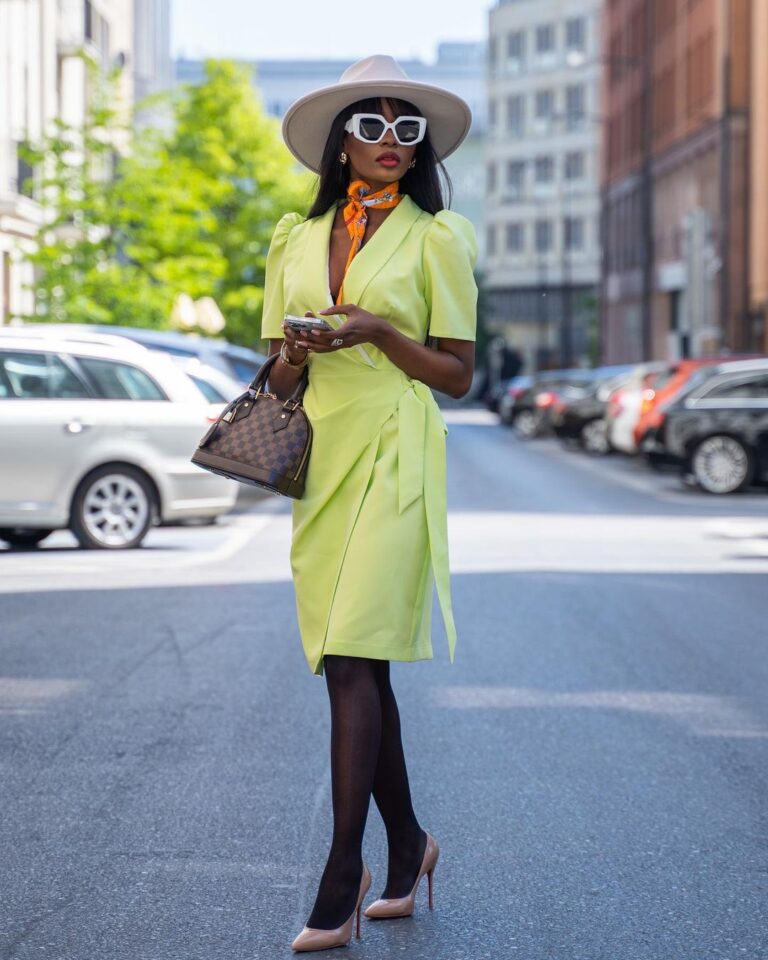 Halfway through the week, it's time to indulge in the simplicity of a dress. Opt for a tailored sheath dress in a solid colour or subtle print that accentuates your figure. Pair it with minimalistic heels or sandals for a sophisticated and comfortable appearance. Dresses are a fashion staple that epitomizes feminine grace without compromising on style
Thursday – Statement Simplicity
As the weekend approaches, Alicia reminds us that simplicity can also be a statement. A chic 2 piece set paired with platform chunky heels and a mini bag does the job!
Friday – Elevated Minimalism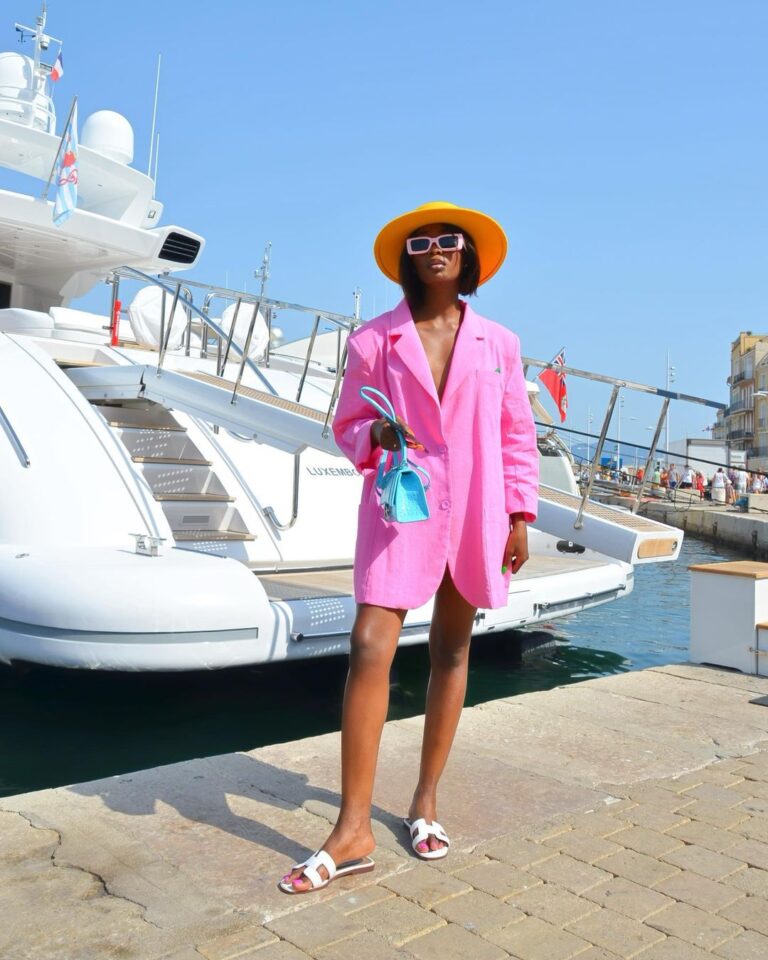 As the weekend draws near, Alicia shows us how to elevate minimalism to new heights on Fridays. Opting for a modern twist on classic pieces, she pairs a structured shirt dress with statement accessories like a bold hat and bag. Striking a balance between casual and sophisticated, this look embodies the versatility of simplicity, allowing us to seamlessly transition from work to play.
Saturday: Weekend Ease with Casual Dresses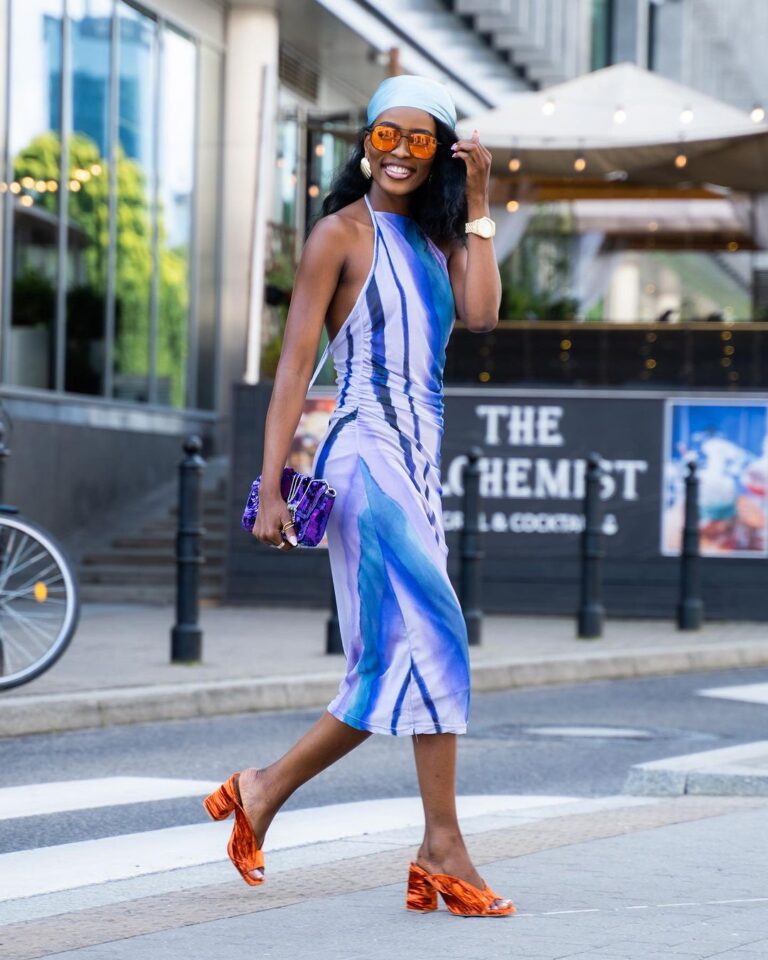 Embrace the weekend with an effortlessly chic dress. Choose a relaxed, solid-coloured dress or opt for a tulle midi dress to elongate your frame. Pair it with stylish flats or low heels and a scarf for a relaxed yet put-together look.
Sunday – Effortless Magic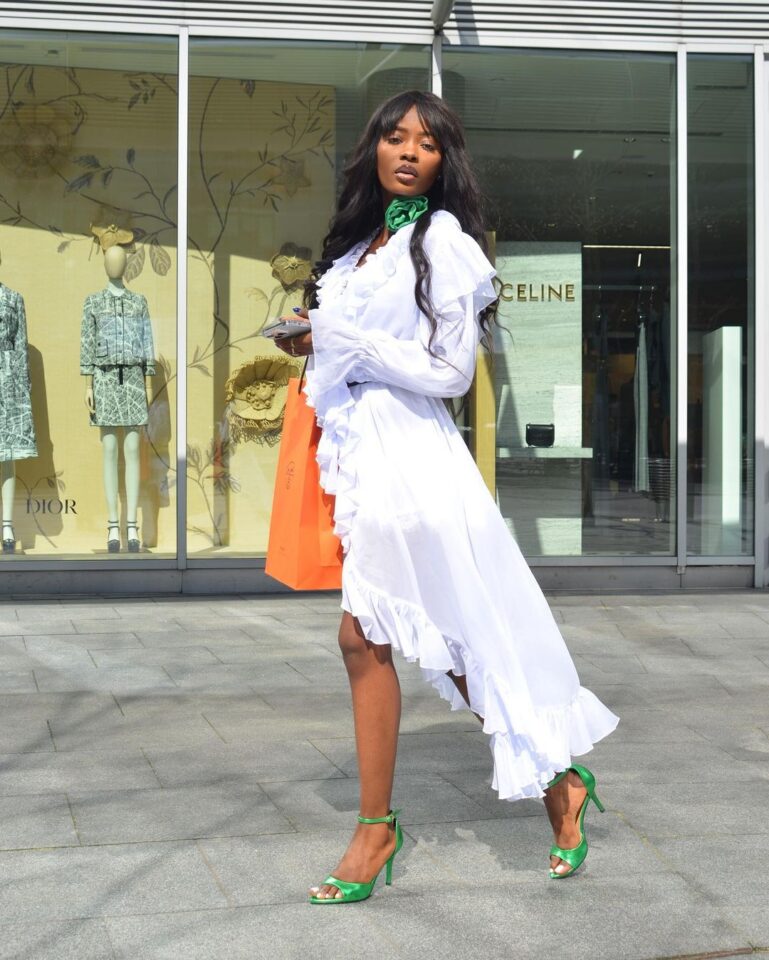 Finally, end the week in an effortless magic by going simple in a white asymmetric ruffle dress paired with an ankle strap heel or a flat sandal.