Thebe Magugu and Adidas Team Up to Design Orlando Pirates Football Kit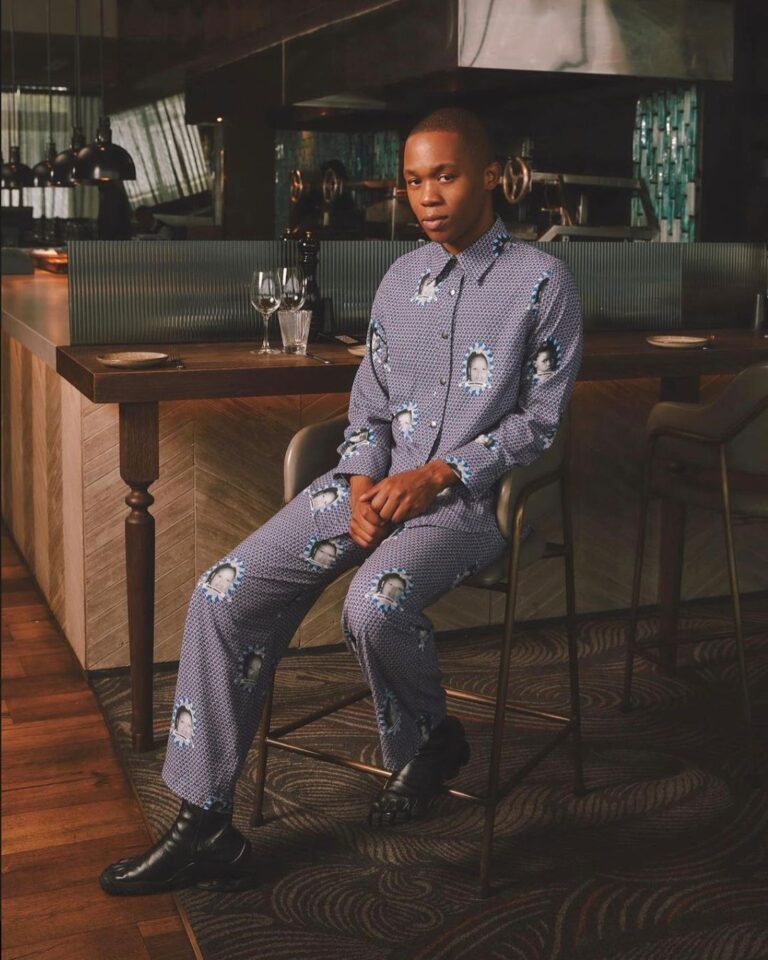 Contemporary South African fashion designer Thebe Magugu has collaborated with sportswear giant Adidas to design the official football kit for Orlando Pirates, a men's South African team. The new kit features a modern take on the team's signature skull and bones motif, with a maze-like pattern inspired by the club's history and its journey to becoming one of the most recognized figureheads in global sports.
I felt like it was important to hear the Orlando Pirates story before I began designing. A tale of perseverance, fighting against the odds to become one of the most recognised figureheads in global sports. This idea of persistence is why I decided to treat the iconic skull logo as a maze. To symbolise the long and winding journey the team has travelled to land them here.

Thebe Magugu
The home kit is black with white accents, while the away kit is pistachio green. Both kits feature the Adidas logo and the Orlando Pirates crest, which has been redesigned by Magugu to incorporate the maze pattern. The kits are made from recycled materials and are available to purchase now.
Thebe Magugu, known for drawing inspiration from things that make South Africa a unique country has never boxed himself in, hence this sports collaboration doesn't come as a surprise.
My brand is all about exploring and bringing to light unique facets of our history and culture and none has left more of an impact than the legacy of Orlando Pirates, and I am honoured to contribute so significantly to that history.

Thebe Magugu