6 Elegant African Native Styles to Rock at Special Occasions
Africa is a continent rich in diverse cultures, traditions, and vibrant fashion. When it comes to special occasions, embracing African native styles can add a touch of elegance, uniqueness, and cultural pride to your wardrobe. From traditional attire to modern interpretations, there is an abundance of stylish African native styles that can make you stand out and make a fashion statement at any special event. Embracing African native styles for special occasions is a celebration of African culture, heritage, and fashion. STYLEAFRIQUE™•com has curated some of these stunning styles that will surely make you slay any occasion.
1. Ankara/African Print Dresses
Ankara or African print fabrics are widely popular for their bold and colorful patterns. African print dresses are versatile and can be tailored into various styles such as mermaid gowns, A-line dresses, off-shoulder designs, or even high-low cuts. Pair them with elegant accessories and high heels to complete the look. Whether it's a wedding, cocktail party, or red carpet event, Ankara dresses are a surefire way to make a fashionable entrance.
2. Agbada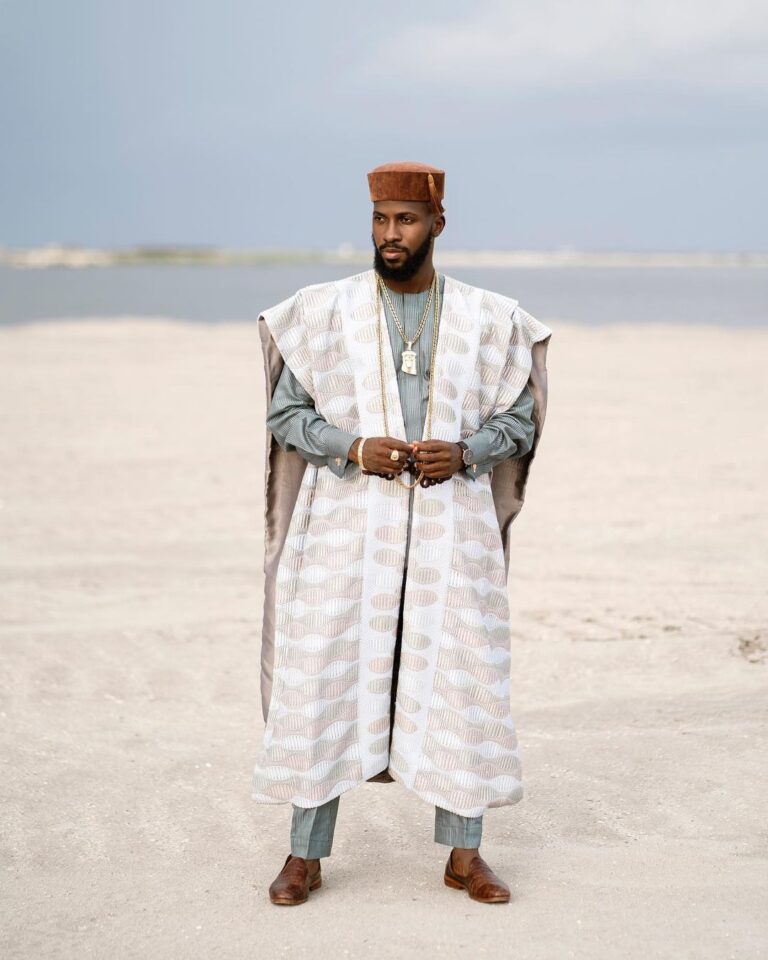 For men seeking to make a powerful fashion statement at special occasions, Agbada is a traditional Nigerian attire that commands attention. This three-piece outfit typically consists of a flowing gown (agbada), matching trousers, and a wide-brimmed hat (fila). Agbada is often made from richly patterned fabrics such as brocade or velvet, adorned with intricate embroidery or embellishments. When worn with confidence, an Agbada exudes regality and sophistication, making it a perfect choice for weddings, formal events, or cultural celebrations.
3. Kente Ensembles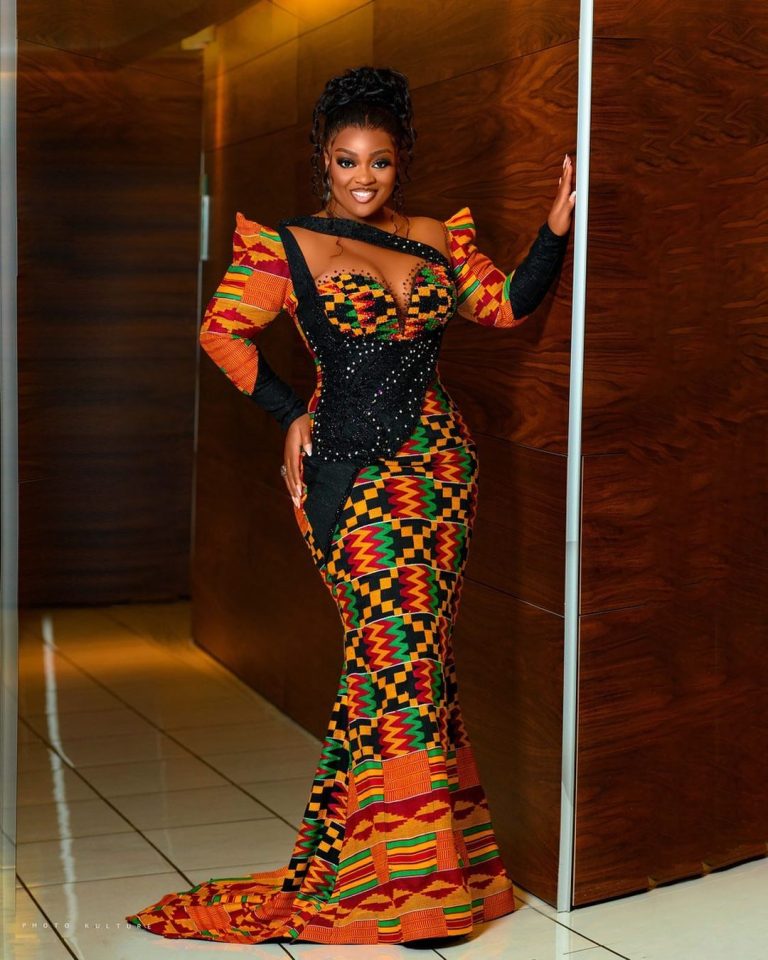 Originating from Ghana, Kente cloth is a symbol of African cultural heritage. This handwoven fabric is characterized by its bright, multicoloured patterns and intricate geometric designs. This beautiful fabric can be transformed into various styles, including dresses, skirts, blouses, and even suits. For women, a midi Kente dress or a pleated skirt paired with a simple Kente blouse creates an effortlessly chic look. Men can opt for a Kente-printed blazer or a full Kente suit for a dapper and stylish appearance.
4. Boubou/Kaftan
Boubou, also known as Kaftan, is a flowing robe-like garment popular in West Africa. It is typically made from luxurious fabrics and adorned with embroidery or embellishments. Boubou dresses come in a variety of lengths, colours, and patterns, allowing for individual style expression. Pair it with statement jewelry and a matching headwrap to elevate the look further. Boubou outfits are perfect for formal occasions, religious ceremonies, and cultural events.
5. Shweshwe Outfits
Hailing from South Africa, Shweshwe fabric is characterized by its distinct indigo colour and intricate prints. This fabric is commonly used to create elegant dresses, skirts, and blouses. A Shweshwe dress with a fitted bodice and flared skirt is a classic choice for weddings or other formal gatherings. Complete the outfit with traditional accessories such as beaded necklaces or colorful headbands for an authentic African touch.
6. Stylish Lace Dresses
Lace is a timeless fabric that exudes grace and sophistication. A lace dress can be a perfect choice for special occasions. Choose intricate lace patterns and delicate embellishments to add a touch of glamour to your outfit. Opt for flattering silhouettes like mermaid, A-line, or sheath dresses to enhance your figure. Pair your lace dress with elegant heels and a matching clutch to create a polished and feminine look.
Web Story