Morgan Heritage Reveals Tracklist for "The Homeland" Album and Drops New Single "Bambulele"
Grammy-winning reggae group, Morgan Heritage, has revealed the complete tracklist for their upcoming album, "The Homeland," scheduled for release on the 21st of April.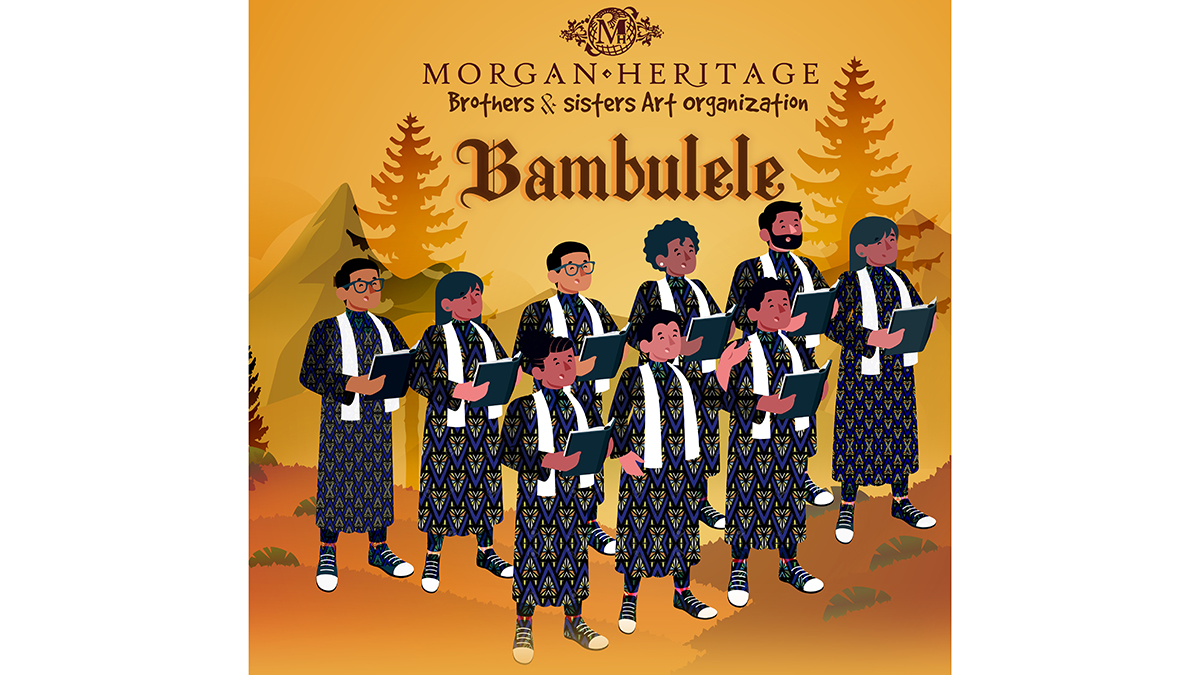 The latest album from the Morgan brothers is a 21-track collection featuring a constellation of stars. This musical masterpiece signifies a new chapter for the group as they broaden their horizons beyond the Caribbean to reach the African continent and beyond. The album features prominent guest artists such as Popcaan, Youssou N'Dour, Shaggy, Beenie Man, Shatta Wale, Mádé Kuti, among others. This album represents a fresh start for the Morgan brothers, building upon their legacy of several decades and setting a course for the future.
The unveiling comes along with the release of a new single dubbed "Bambulele", which is a type of Zulu choral hymn, that expresses grief over gender-based violence in South Africa, as well as the Soweto Uprising of 1976 and 12-year-old Hector Pieterson. According to Morgan Heritage, "Bambulele" is a rallying cry for Africans worldwide to unite and protect their continent, as they cannot tolerate any further abuse or mistreatment.
Set as the opening track to The Homeland, Morgan Heritage is joined by Cape Town-based band, the Brothers & Sisters Art Organization, as they sing to comfort themselves, their family, and friends because of the rising GBV (Gender Based Violence) victims across South Africa. The performance by the two groups elevates the song to a spiritual and ancestral level, imbuing it with a depth of emotion that resonates with listeners. With its haunting melody and impassioned lyrics, "Bambulele" sets the tone for what promises to be a standout World Music album in 2023.
Last month, Morgan Heritage became guests of the GRAMMY Museum (located at L.A. Live) as part of The Drop Series. During their visit, the band hosted an intimate discussion about their creative process, career, and their latest album. This marked the beginning of their worldwide promotional tour, with scheduled stops in Los Angeles, New York, England, Germany, France, Uganda, and Ghana. Morgan Heritage's tour aims to celebrate their cultural significance and musical impact.
Morgan Heritage is a renowned Reggae group that has earned the title of "Royal Family of Reggae." With a rich history spanning over two decades, they have released 12 studio albums, including the Grammy-winning album Strictly Roots. The group has collaborated with various multi-Grammy award-winning artists and producers from different genres, demonstrating their versatility. Morgan Heritage's music has made a significant impact on the Reggae genre by incorporating diverse rhythms and sounds from around the globe. They are recognized for their dynamic live performances and captivating showmanship, which have contributed to their worldwide popularity within the Reggae culture.
The Homeland Album
Bambulele ft. Brothers & Sisters Art Organization
Can U Feel It ft. Gentleman & Rophnan
I'll Be There ft. Busy Signal & Mádé Kuti
U Got To (See The World) ft. Edy Kenzo & S'Villa
Diamond Love ft. Popcaan
The Homeland ft. Youssou N'Dour
Positive ft. Shaggy & Beenie Man
Direct Connect ft Floda Graé
Just A Number
Ready ft. Shatta Wale, Jose Chameleone & RJ the DJ
Heaven ft Krissy Yamagucci & Fayross
Who Deh Like U ft. Bounty Killer, Cham, & Stonebwoy
Headline Fi Front Page ft. Jahshii, Rytikal, & I-Octane
Wacha Nikupende ft. Otile Brown
Maria ft. Jah Prayzah
Levels ft. Macky 2 & Ice Queen Cleo
They Gonna Be Alright
Remember ft. Alpha Blondy & Capleton
Afreeca The Future ft. Rocky Dawuni & Lord Alajiman
I Will Never Forget ft. PRIEL, Raiah, Esh Morgan & Jemere Morgan
Long To Be Home ft. Eddy Kenzo