Tiwa Savage Wears Toyin Lawani-Adebayo of Tiannah Styling Creation in New 'Stamina' Music Video
Nigerian singer Tiwa Savage has released the music video for single, 'Stamina'. The song features Ayra Starr and Young Jonn.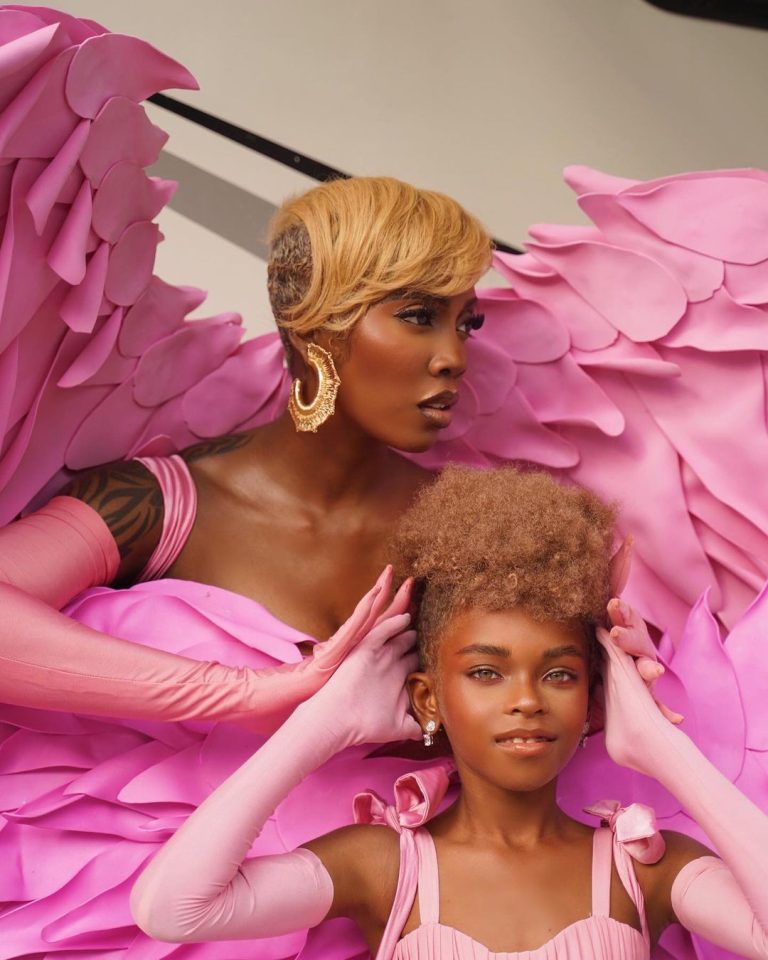 One fairytale-like scene of the video sees Savage in a strapless pink bodycon mini dress, with pink shoulder high gloves and wearing a set of large pink feathered wings. The outfit was designed by celebrity stylist, designer and business tycoon Toyin Lawani-Adebayo of 'Tiannah Styling' and Amazon Prime Video's 'The Real Housewives Of Lagos'.
Toyin who calls herself a 'serial entrepreneur' is known for manning several businesses. One of these companies is 'Tiannah Styling' which involves styling celebrities and the general public. These projects have involved Toyin not only birthing the creative vision of the briefs but also her designing and styling the wardrobe worn.
She has worked with a good number of music artistes. Her prowess is her creativity and her audacity to take on projects that might otherwise overwhelm many a creative living in West Africa. Her work is highly creative and she produces and styles the garments and props needed to execute it.
On her personal instagram page she is known for her personal photoshoots starring herself as shot by her photographer husband. She has created large scale outfit looks from everything from welded cooking pots and cutlery, to a dress with sleeves embellished with chicken wings and much more. The more technically complicated, the more likely that Toyin will design a look around it.
Her work has enriched not only the work of celebrities but the general public whose photoshoots and videos she has styled and creatively directed. Outside of Africa she has also made her mark. One of these milestones includes having American rapper Cardi B's daughter wear a customised denim jacket by herself.
For Tiwa's new video as shot by Clarence Abiodun Peters (also known as 'Clarence Shot It'), Toyin not only made the singer's look but also designed what child model Onyinyechi wore too, Like Tiwa, Onyinyechi was styled in an all pink outfit which mimicked the former's outfit; a dress, gloves and a set of feathered wings. She is seen in the video sitting in front of Tiwa.

As aforementioned, the video stars Ayra Starr who wears a green feathered dress also designed by Toyin Lawani-Adebayo.

The success of Tiwa's collaboration with Toyin is the culmination of two powerhouses coming together. It should be interesting to see how Tiwa's creative direction for her brand develops from henceforth and what Toyin does next.