Scent of Africa celebrates first anniversary of the Eternal Legends Collection
Scent of Africa, the fine fragrance house created by Ghandour Cosmetics Ltd., celebrated its anniversary of launching the exclusive Eternal Legends Collection inspired by legends in African mythology.
This also marks the anniversary of releasing Rakh and Nefee, the first chapter of luxury masculine and feminine fragrance duos in the collection, made in Ghana and signed by renowned international perfumers. The event held at Scentopia's store at the Accra Mall was intended to celebrate the duo and associate with stakeholders and customers as well.
Hosted by the brilliant and elegant queen Edma Lawer, The atmosphere at the event was refined and graceful. The even saw guests consisting of customers, staff of Scent of Africa & Scentopia, the media, influencers who were welcomed to a black and gold Rakh and Nefee themed store and treated to a cake-cutting ceremony and a performance by Ghanaian dancer and choreographer Dancegod Lloyd.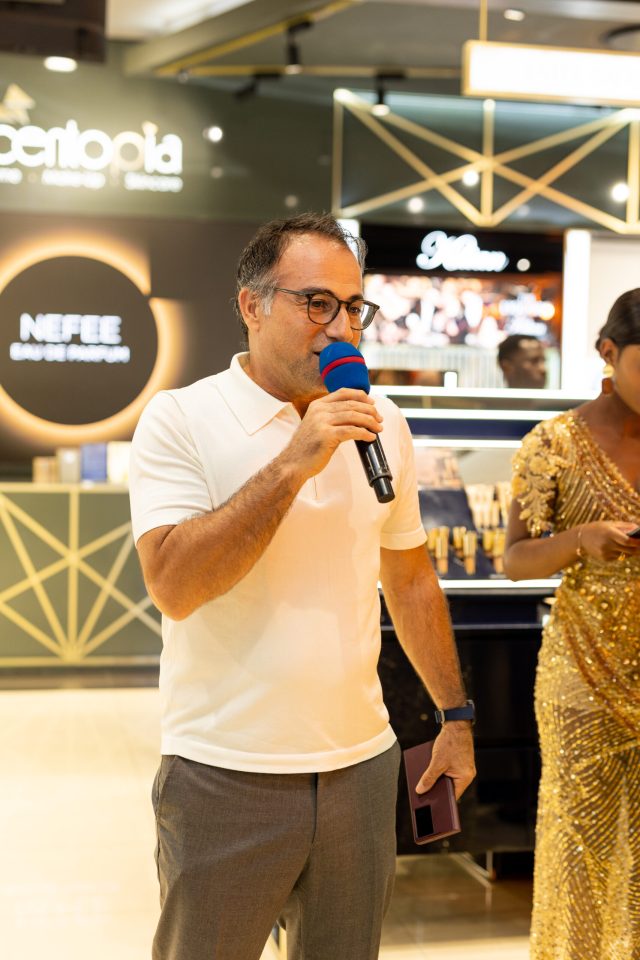 Scent of Africa has also released a limited-edition Royal box with the purchase of Rakh or Nefee's 50ml Eau de Parfum in March exclusively at Scentopia stores in these malls: Accra, Achimota, West Hills and Kumasi.