See the first west African/Ghanaian to win 2017 GQ Best dressed man of the Year Award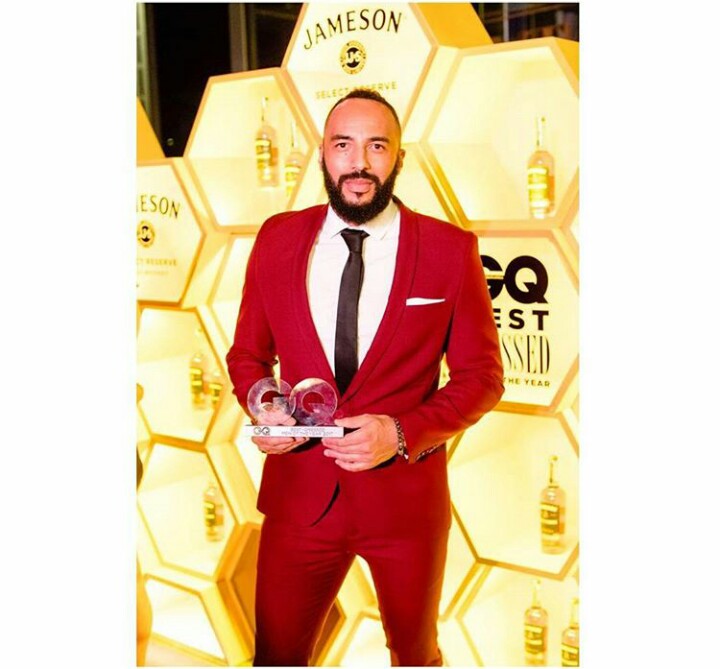 On 23 October 2017, GQ hosted its annual event of the year, in association with Jameson.
It's a night dedicated to celebrating the best of African style and the local men who excel at embodying the characteristics of modern masculinity and the outward expressions of personality.
The style choices that help a modern man understand himself and in some way be meaningful.
GQ, celebrates men of their word, the authentic, the dedicated and ones who give their best in everything they do.
And more often than not, these men of character and courage make style moves that show these inner strengths. Each year, GQ acknowledges that and celebrate GQ's Best Dressed Men of the Year.
And this year has no exception as our Ghanaian man, Matthew Mensah was nominated, being the first ever West African to be listed in GQ' s Best Dressed Men of The Year.
He further went on against all odds to emerge as the winner for 2017 'Style with Substance' Best Dressed Man of the Year hosted in South Africa.
The gorgeous Ghanaian PR Specialist, Entrepreneur and Philanthropist has got to be one of the finest men in this part of the world. So passionate about helping abused women.
Check photos of Matthew Mensah at the 2017 GQ Best Dressed Men of the Year below: