Davido, Asake, Tems, Wizkid and many more win big at the 8Th AFRIMA Awards
The 8th edition of the All Africa Music Awards (AFRIMA) was held in Dakar, Senegal with Africa's most celebrated artists credited and celebrated for their hard work and skill.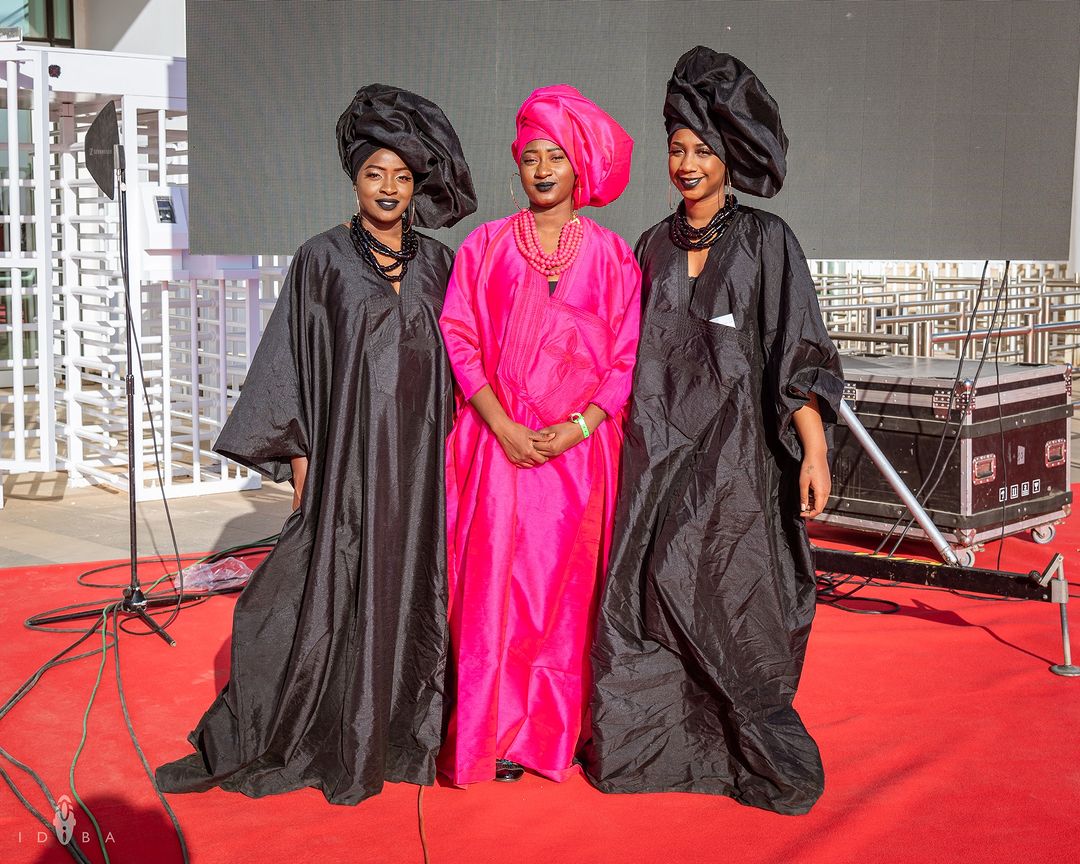 The awards saw the likes of Nigerian superstar Davido who took home three trophies in one night as he won the Best African Collaboration, Best Duo or Group in African Electro, and Best Male Artiste in African Inspirational Music categories.
Nigerian singer, music producer and Grammy-award winner, Damini Ogulu, popularly known as "Burna Boy once again demonstrated that he is really an African giant winning Best Album and Best African Artist awards, beating Didi B from Cote D'Ivoire and South African amapiano pioneer, Kabza de Small to win the title. Wizkid, Tems and Asake also won.
Senegalese icons Youssou N'dour, Baaba Maal, and Ismaël Lô were given the AFRIMA Legend Award, which is selected by the awards' international executive committee..
See full list below:
REGIONAL WINNERS
Best Male Artiste in Western Africa
Wizkid – "Anoti" (Nigeria) – Winner
Best Female Artiste in Western Africa
Josey Ft. Bonigo "Zambeleman" (Cote d'Ivoire) – Winner
Best Male Artiste in Southern Africa
Winky D "Happy Again" (Zimbabwe) – Winner
Best Female Artiste in Southern Africa
Makhadzi "Mama" (South Africa) – Winner
Best Male Artiste in Northern Africa
A.L.A "30" (Tunisia) – Winner
Best Female Artiste in Northern Africa
Faouzia "RIP Love" (Morocco) – Winner
Best Male Artiste in Central Africa
Fally Ipupa "Bloqué" (DRC) – Winner
Best Female Artiste in Central Africa
Kassmasse "Sewasew" (Ethiopia) – Winner
Best Female Artiste in Eastern Africa
Muthaka "Sorry" (Kenya) – Winner
CONTINENTAL WINNERS
Song of the Year
Didi B "Tala" (Cote d'Ivoire) – Winner
Album of the Year
Burna Boy "Love Damini" (Nigeria) – Winner
Producer of the Year
Shizzi "Peru (Remix) by Fireboy DML" (Nigeria) – Winner
Artist of the Year
Burna Boy "Last Last" (Nigeria) – Winner
Songwriter of the Year
Iba One "Hommage a mes parents" (Mali) – Winner
Breakout Artist of the Year
Asake "Peace Be Unto You (PBUY)" (Nigeria) – Winner
Most Promising Artist
Ans-T Crazy "10 Na ifari feat. Ibro Gnamet" (Guinea) – Winner
African Fans Favourite
Oxlade "Ku Lo Sa" (Nigeria) – Winner
Best African DJ
DJ Lito "Tick Talk feat. Bebe Cool, Sheilah Gashumba, SlickStuartRoja" (Uganda) – Winner
Best African Video
TG Omori "Buga by Kizz Daniel feat. Tekno" (Nigeria) – Winner
Best African Rapper OR Lyricist
Marwan Moussa "Batal 3alam" (Egypt) – Winner
Best Africa Collaboration
Davido feat. Focalistic "Champion Sound" (Nigeria/South Africa) – Winner
Best African Band/Duo/Group
The Cavemen feat. Made Kuti "Biri" (Nigeria) – Winner
Best African Act In Diaspora (Female)
Faouzia "RIP, Love" (Morocco)- Winner
Best African Act In Diaspora (Male)
Tion Wayne Ft. Davido & Jae5 "Who's True" (Nigeria) – Winner
Best Female Artist in Africa Inspirational Music
Irene Robert Ft. Rose Muhando "Hainidhuru" (Tanzania) – Winner
Best Male Artist in Africa Inspirational Music
Davido Ft. Sunday Service Choir "Stand Strong" (Nigeria) – Winner
Best Artist, Duo or Group in African Electro
Davido Ft. Focalistic "Champion Sound" (Nigeria) – Winner
Best Artist, Duo or Group in African Hip-Hop
Marwan Moussa "Batal 3alam" (Egypt) – Winner
Best Artist, Duo or Group in African RnB & Soul
Omah Lay "I'm A Mess" (Nigeria) – Winner
Best Artist, Duo or Group in African Reggae, Ragga, Dancehall
Teddy Afro "Naet" (Ethiopia) – Winner
Best Artist, Duo or Group in African Contemporary
Adekunle Gold feat. Fatoumata Diawara "Born Again" (Nigeria) – Winner
Best Artist, Duo or Group in African Jazz
Gutu Abera "Deemi" (Ethiopia) – Winner
Best Artist, Duo or Group in African Pop
Adekunle Gold feat. Davido "High" (Nigeria) – Winner
Best Artist, Duo or Group in African Rock
Clayrocksu "Amin" (Nigeria)- Winner
Best Artiste, Duo or Group in African Traditional
Azaya Ft. Djelykaba Bintou "BB La" (Guinea) – Winner
Best Artist, Duo or Group in African Dance or Choreography
Ans-T Crazy "Pause" (Guinea) – Winner
Best Soundtrack Movie/Series/Documentary
Tems & Marvel – "No Woman No Cry" (Nigeria) – Winner
Best Global Act
Anitta "Mon Soleil (By Dadju)" (Brazil) – Winner