Prime video 'Riches' explores a Nigerian family in diaspora
Amazon Prime Video's new family drama, Riches, follows the lives of the British-Nigerian family as they navigate their way in building and sustaining a global beauty empire. The show explores themes of black excellence, beauty, entrepreneurship, and a Nigerian family in the diaspora.
Created by Abby Ajayi (How To Get Away with Murder, Inventing Anna), Riches stars Deborah Ayorinde (Them, Truth Be Told) as Nina, the estranged daughter of self-made millionaire, Stephen Richards, played by Hugh Quarshie (Stephen, Absentia). Sarah Niles (Ted Lasso, I May Destroy You) plays Stephen's second wife, Claudia, Brendan Coyle (Downton Abbey, Requiem) stars as his trusted advisor and confidante, Gideon, and Hermione Norris (Cold Feet, Luther) stars as Stephen's faithful assistant, Maureen Dawson.
The cast also includes Adeyinka Akinrinade (Top Boy, Temple) as Alesha, Ola Orebiyi (Cherry, A Brixton Tale) as Gus, C.J. Beckford (Sitting in Limbo, The Trial of Christine Keeler) as Andre, Nneka Okoye (Grantchester, The A List) as Wanda, and Emmanuel Imani (Cobra, Black Earth Rising) as Simon.
In a recent interview, Chris Mansolillo, Director and Head of Content Licensing in the U.S. for Prime Video, said: "Abby Ajayi has a distinct vision and voice, and has created a stylish and aspirational drama about a family at war with itself. We can't wait to see the talented cast, led by Deborah Ayorinde and Sarah Niles, bring Abby's fresh perspective to the screen for our Prime Video members."
The high-stakes drama follows the exploits of the stylish, privileged, super-successful Richards family as they navigate their way through London's high society. A story about success, power, money, and family. It is also a love letter to Black Londoners and an exploration of what it means to be black, beautiful, and successful.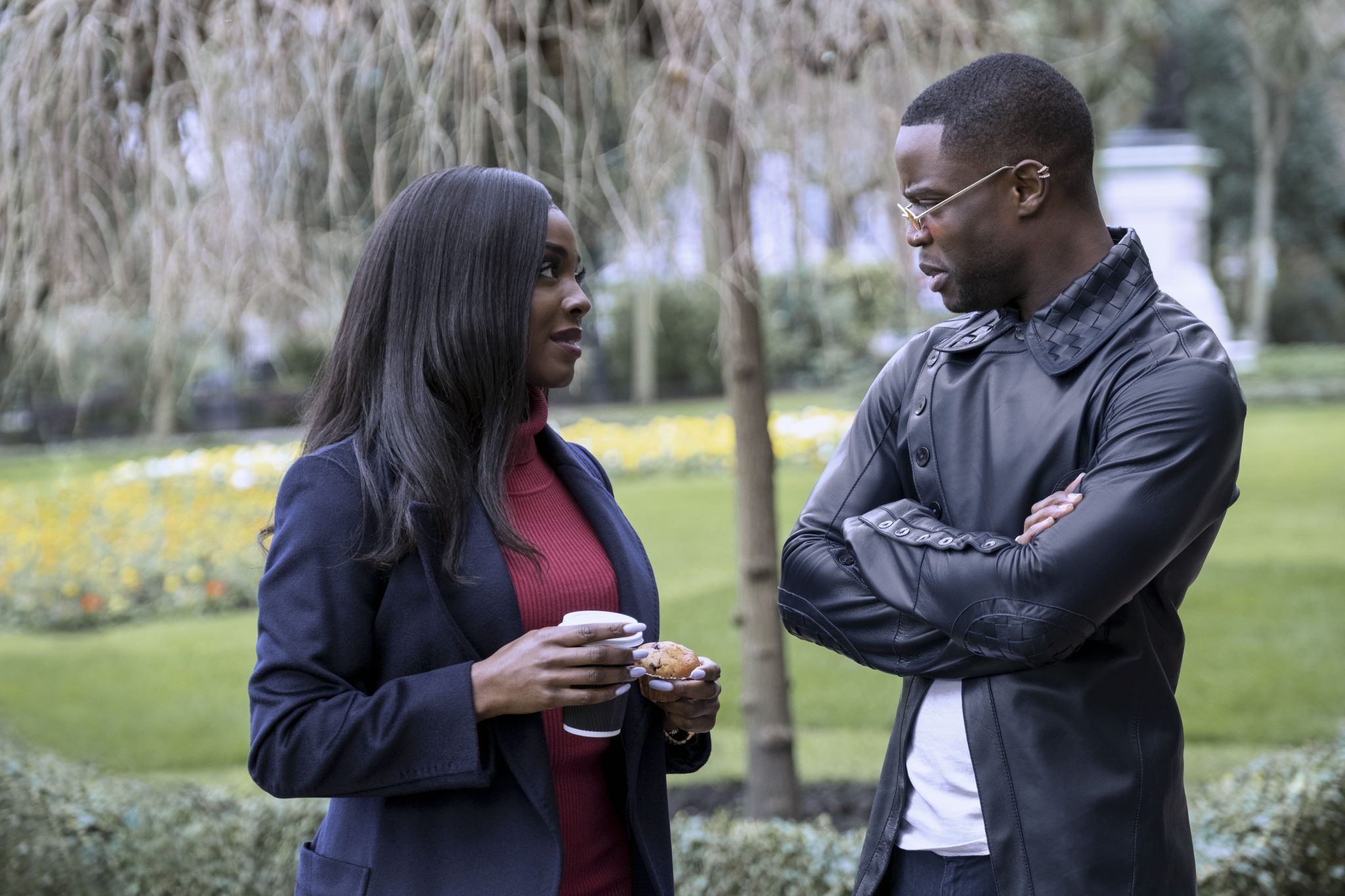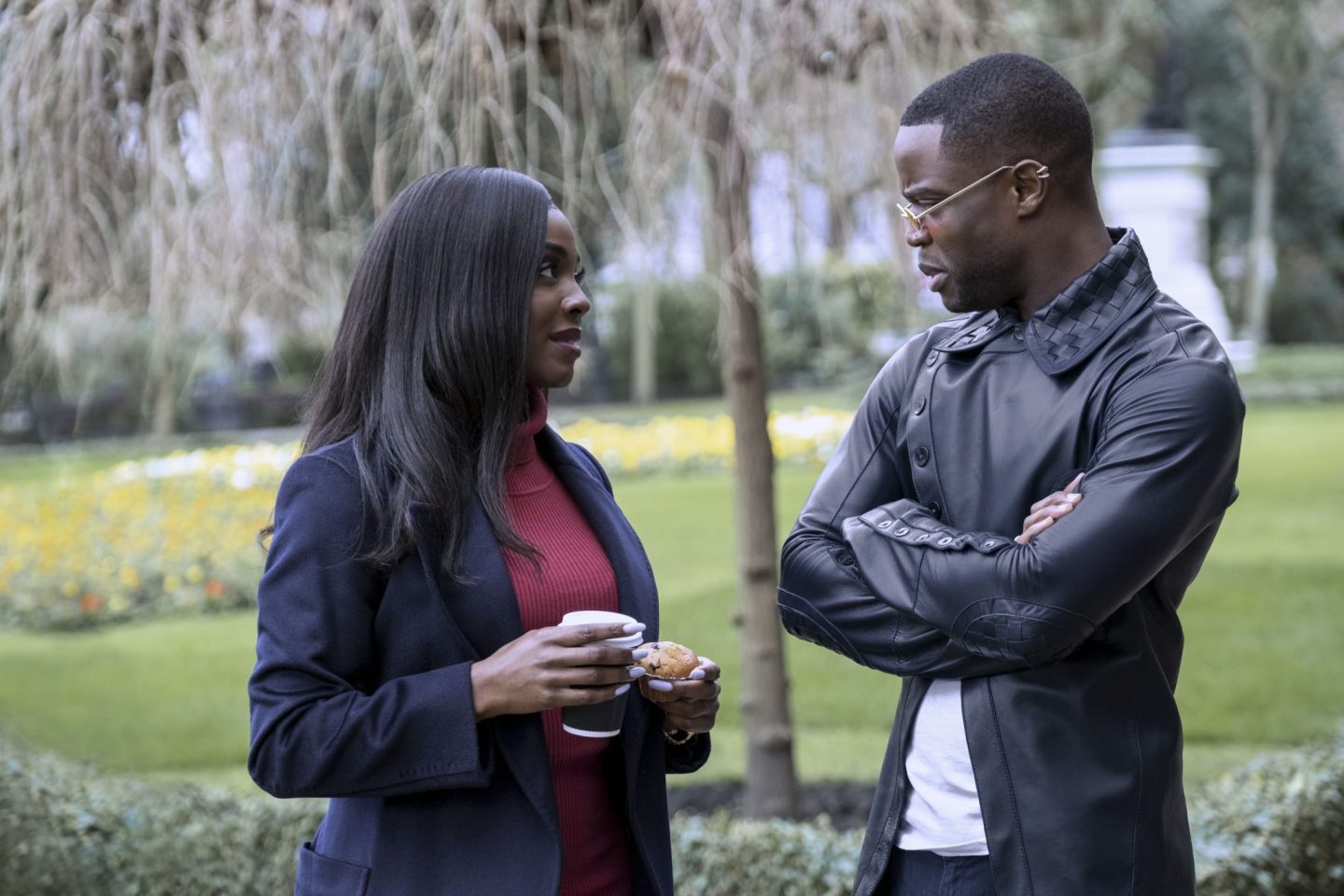 Highly intelligent with an undeniably ruthless streak, Stephen Richards is one of the UK's most successful Black businessmen: Powerful, driven, impassioned, and with a glamorous second wife, Claudia, his life is never dull. Along with their adult children, Alesha, Gus, and Wanda, they love spending their hard-earned cash and enjoying the good life.
In New York, Stephen's estranged children from his first marriage, Nina and Simon, have established themselves as entrepreneurs in their own right, each successful in their own field.
When Stephen Richards passes suddenly, the family is thrown into chaos, as his business empire hangs in the balance. His different sets of children are about to collide as they vie for control of the business and the inheritance.
The series tackles important issues like family, business, money, power, black ambition, black business and black ownership. It also features an amazing cast of talented British-Nigerian and American-Nigerian actors and actresses. Riches is sure to be a must-watch for anyone interested in seeing a different side of the African diaspora.
We recently had the chance to speak with Abby, the Creative Director, as well as Deborah Ayorinde and Emmanuel Imani, the two lead actors, during a junket with the Riches cast.
Abby Ajayi On Working on Riches
"The starting point of writing Riches was about areas I was interested in, and my producers and I talked about cosmetics, hair and more. I immediately latched onto cosmetics and hair because I think it is a central part of a black woman's lives, it has also sometimes been an incredibly politicised arena while being a highly lucrative arena as well. Once I got to the lucrative part of it, I was like… Family Business. I thought it was a really great opportunity to tell a story about a successful British-Nigerian family that has achieved something. But as with all family businesses, that kind of murkiness between family, blood and money gives rise to the possibility of so much conflict and drama."
Deborah Ayorinde on being cast as Nina Richards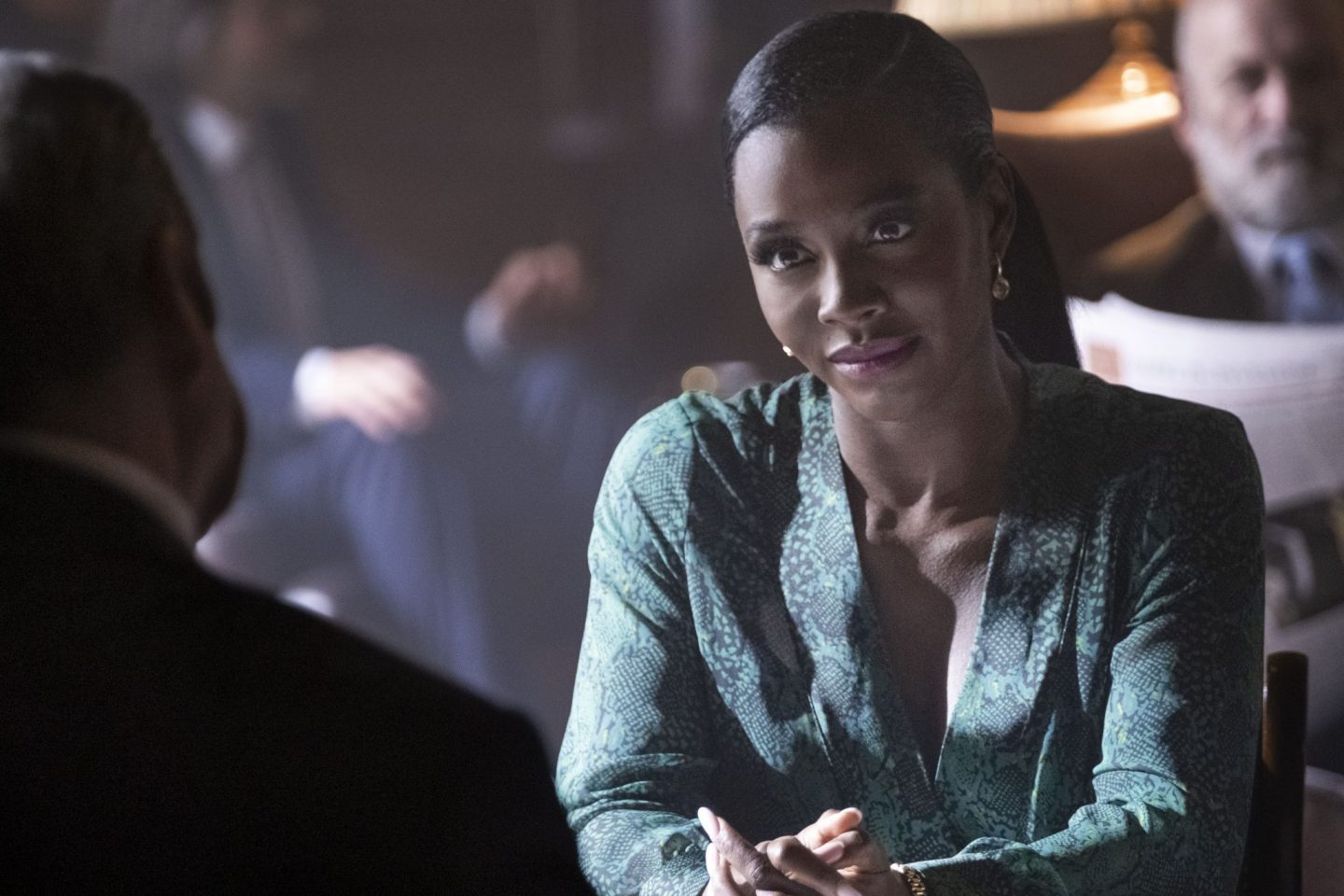 "Riches has been a great experience, it's been amazing to play a character who is Nigerian in the exact same way I am Nigerian. Meaning, I'm Nigerian, Yoruba, I was born in London, moved to America, moved back, so far it's been amazing to play a character whose story is close to mine. I really enjoy this one scene that I know to be our culture, which is represented on the show: from the Yoruba being spoken, to the food, to the outfit and all of those elements. One thing I found really special was early on when we started to rehearse, Emmanuel Imani came to me and was like how do you feel about infusing more Yoruba into the lines. It has been amazing, I have been acting for a while and I finally feel seen by a role I am playing."
I love the Nina character because she handles business, she proves that being feminine is not the opposite of being strong. Oftentimes people say she is a woman, but she is strong, but Nina proves they are not antonyms, they can be one in the same. She's about her business, a leader and she rises to the occasion and looks amazing while doing it."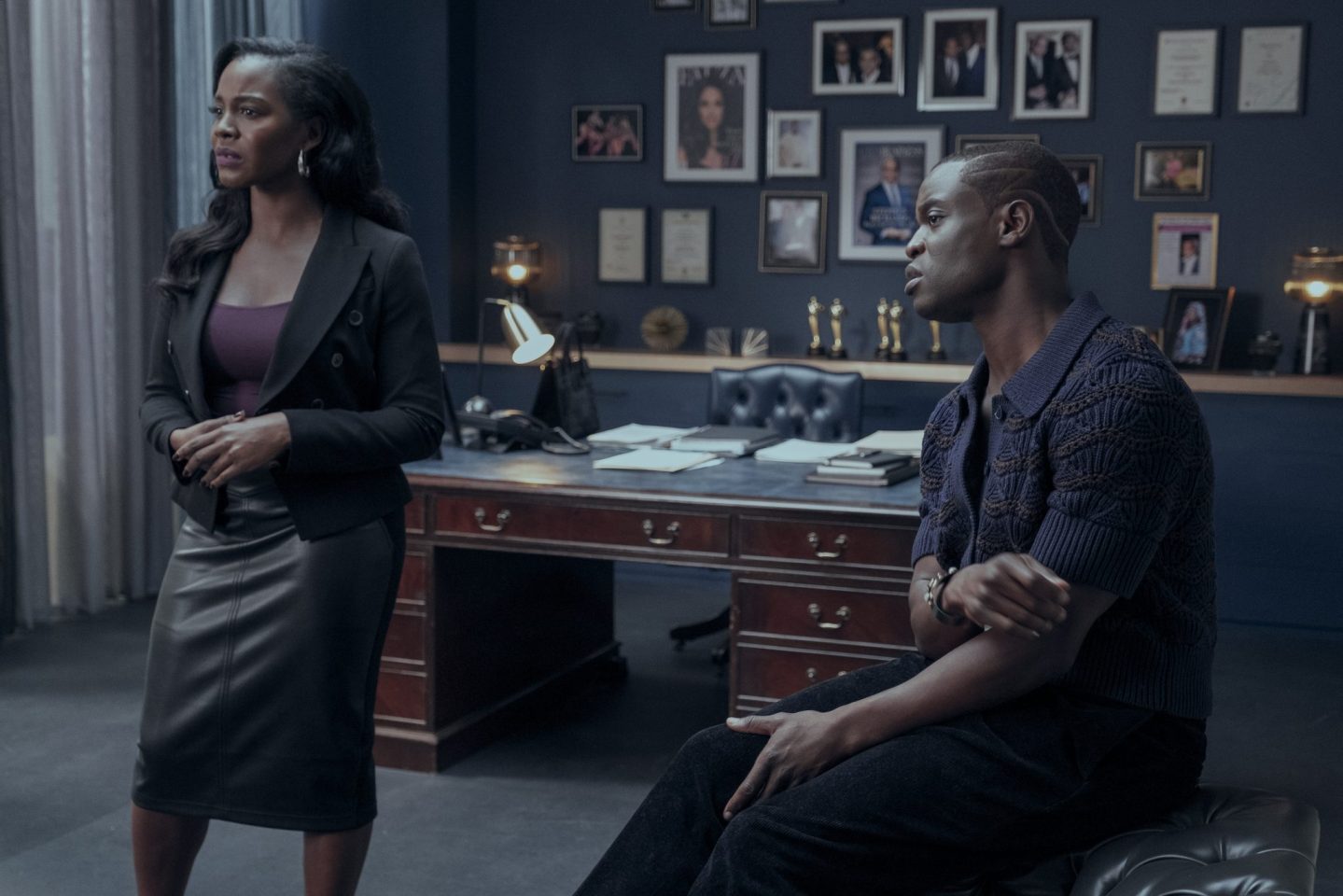 Emmanuel Imani on playing the role of Simon Richards
"I have not had much opportunity to play someone Nigerian in their fullness. Typically, there is a version of an African character that you are to play and it's kind of a general African. No one is really specific about where the character is from, oftentimes the accent is dodgy or the language comes out a bit funny and it's the wrong traditional clothing and no one cares. But having a show that is Nigerian is phenomenal. Abby the creator said "listen I want that Yoruba to be popping" and she was very encouraging for us to even bring more, even if the script didn't necessarily have it. So Deborah and I had conversations and I was like "Yoo, Debra, let's pepper this thing…, let's get Nigerians excited about being represented in an authentic way."
I loved that Simon handles his business and looks good while doing it. I love that people of colour can step into these spaces that we are not expected to be in and not shy away but take up spaces. And Simon, my character is not afraid to take up space."
"Riches is a love letter to Black London, celebrating a Nigerian family in Diaspora, their opulence, and entrepreneurship. It's great for Nigerians to see stories that attempt to reflect our culture and more importantly highlight Black excellence and ambition.
Article Credit: The Guardian