10 most underrated vacation destinations in Africa
Africa has a wealth of underrated destinations spread across its 54 countries, and the continent offers so much more beyond your typical Nile River cruise in Egypt or a safari in South Africa.
Africa may not always register on the average traveler's radar, but those who visit have the chance to experience the perfect blend of ancient and modern, wild and urban, and East and West. If you're in the market for adventure, there's plenty to do and see.
Here are some of the most underrated destinations on the continent for your next African vacation.
Lake Malawi, Malawi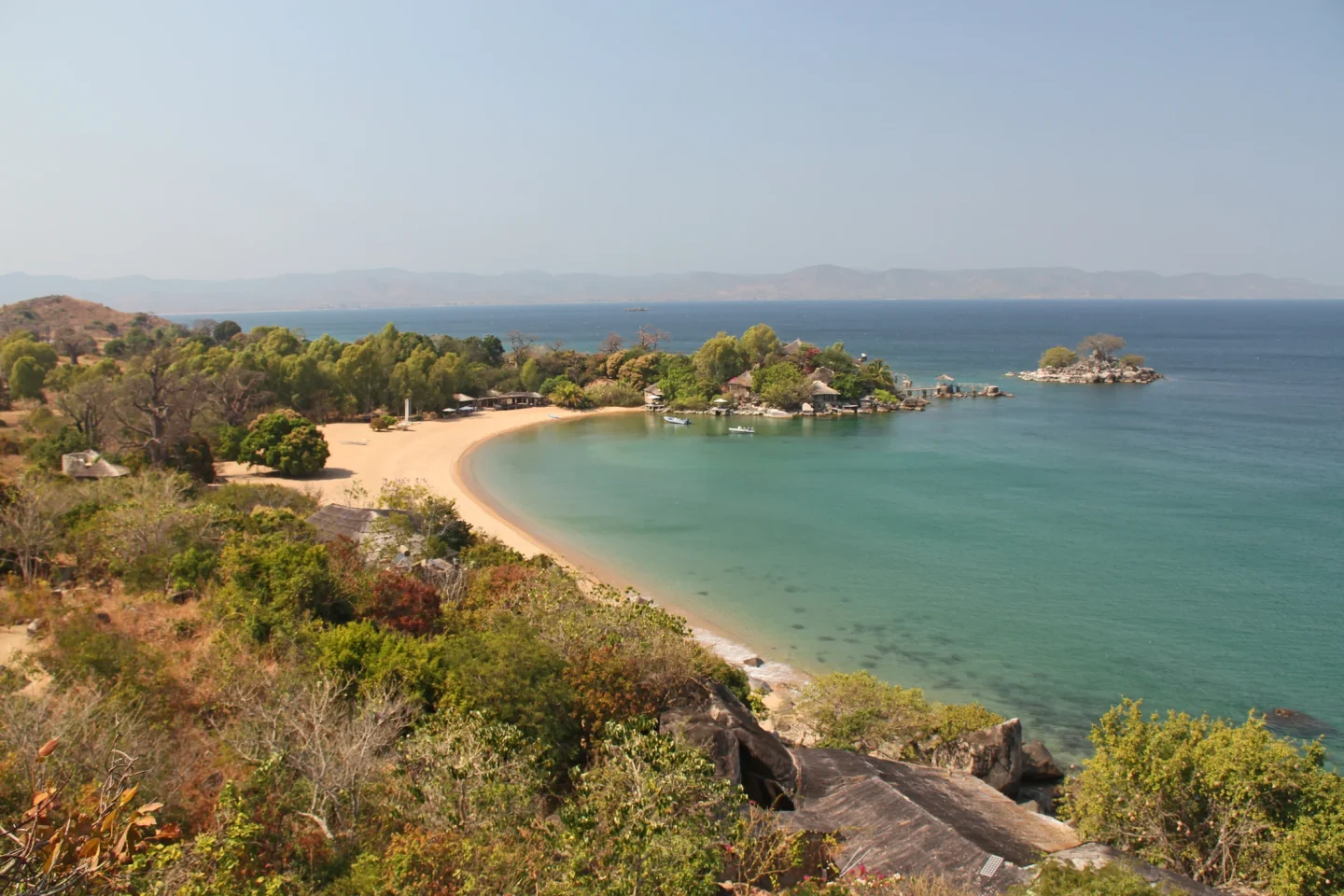 Although Malawi is landlocked, you can still sunbathe on the golden sands of Lake Malawi. The landmark waterhole borders Malawi, Tanzania and Mozambique. Lake Malawi is home to more species of fish than any other lake in the world. Visitors can snorkel in the clear lake waters to see diverse fish species, lock eyes on the Big Five (lions, leopards, black rhinos, elephants and African buffalo) at nearby spots like Majete Wildlife Reserve or hop on a boat safari along the Shire River through Liwonde National Park.
2. Okavango Delta, Botswana
Hoping to see endangered species like the black rhinoceros, African lion, white rhinoceros and cheetah? Head to the Okavango Delta in Botswana. The UNESCO World Heritage site is an expansive ecosystem of lagoons that visitors can explore on foot, by boat, a traditional canoe), in a vehicle or by helicopter. Travellers can also enjoy safaris in the Moremi Game Reserve, which sits on the eastern edge of the Okavango Delta.
3. Saly, Senegal
Travellers in search of African winter sun should head to the sands of Saly, just more than an hour's drive from the bustling music and market scene of Dakar. It is the top tourist destination in all of West Africa and has the status of a commune. This area is ideal for those who want to relax, play golf, dine and just enjoy a low-key holiday at an affordable hotel or home rental.
4. Nyerere National Park, Tanzania
Tanzania's most popular spots, like the famed Serengeti or the exotic sands of Zanzibar, are what usually call international travellers to the country. However, those looking to connect with nature should visit Nyerere National Park, one of the largest wildlife sanctuaries in East Africa. Besides the 440 bird species in the park, visitors can usually spot elephants, rhinos, lions, buffaloes, leopards, cheetahs, zebras, giraffes and hippos during a three-day safari.
5. Bazaruto Archipelago, Mozambique
For an exotic ocean adventure, head to the Bazaruto Archipelago, a group of 6 pristine islands off the coast of southern Mozambique. You'll feel as if you're in the Caribbean, lounging on white sands and swimming in sparkling turquoise waters. Tourist attractions include sandy beaches, coral reefs, and opportunities for surfing and fishing. The crystal clear water is home to species like sharks, whales, dolphins, manta rays, turtles and hundreds of coral and fish species.
6. Namib Desert, Namibia
The vast ochre sands of the Namib Desert have a surprising number of endemic plants and other species despite the arid climate. The rolling stretches of sand are best viewed from above via a hot air balloon. Two of the most iconic sites to see are Sossusvlei and Deadvlei — salt and clay pans flanked by sandy, reddish dunes which form part of Namib-Naukluft National Park. If you want to climb the dunes, Big Mama Dune, Big Daddy Dune and Dune 45 are some of the tallest.
7. Felicite Island, Seychelles
With more than 100 islands in the magical paradise of Seychelles, it can be tough to decide exactly which to visit. The three main islands, Mahe, Praslin and La Digue, are each special in their own right. However, Felicite Island, just a few miles east of La Digue, is truly a wonder.
8. Volcanoes National Park, Rwanda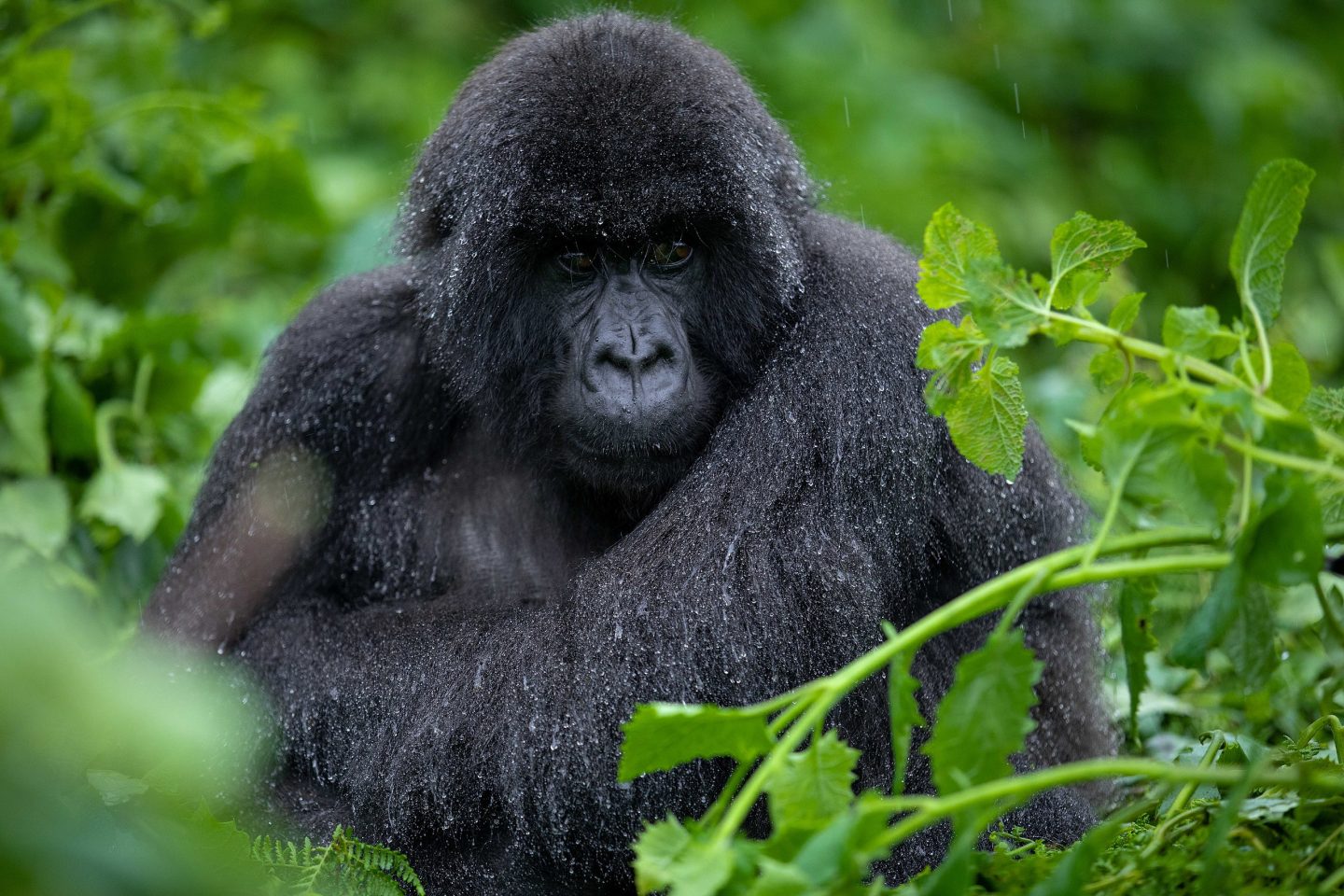 There are only a few places in the world to see mountain gorillas in the wild, and the Virunga Mountains in Rwanda are home to one of the largest populations left. Because the gorilla population is nearly extinct, it's not easy to see these gentle giants. Volcanoes National Park offers other outdoor activities besides gorilla trekking. Hike a volcano such as the towering Karisimbi, trek to Bisoke's crater lake or visit the twin lakes of Ruhondo and Bulera.
9. Lower Zambezi National Park, Zambia
Safaris in Zambia are often overlooked in favor of visits to neighboring countries such as Tanzania or Botswana. However, Zambia safaris are just as magical (and often more affordable) than those in other African destinations. This particular park is best experienced by canoe or boat, paddling along the Zambezi River, where large elephant herds (more than 100!) hang out along the river's edge.
10. Santo Antao, Cape Verde
Although Sal and Boa Vista are the most popular Cape Verde islands, those looking for an adventurous hiking vacation should consider Santo Antao — a lush island of undulating fertile peaks and valleys. With charming villages perched on cliffs and vertigo-inducing trails, hikers should head to the northeast of the island for the best treks.