Top things to do in Zambia beyond going on safari
Taking its name from the Zambezi River that flows through it, Zambia is a landlocked country in Southern Africa. Its 73 ethnic groups highlight the country's diverse cultures which are showcased through vibrant traditional festivals throughout the year.
On a trip to Zambia, you'll spend your days ticking off "the Big Five" on safari in one or more of the country's 20 national parks. You'll never have to worry about long queues to take a picture of a lion as is the case in other parks in Africa, as Zambia's parks are still the continent's best secret, offering near solitude.
Swim at the edge of the world's most impressive waterfall or snorkel in clear waters in one of the world's deepest lakes. Dance the night away in the capital city or discover Zambia's next Picasso at a gallery. Here are the top eight things to do in Zambia to get to know Southern Africa a little better.
1. Swim at Victoria Falls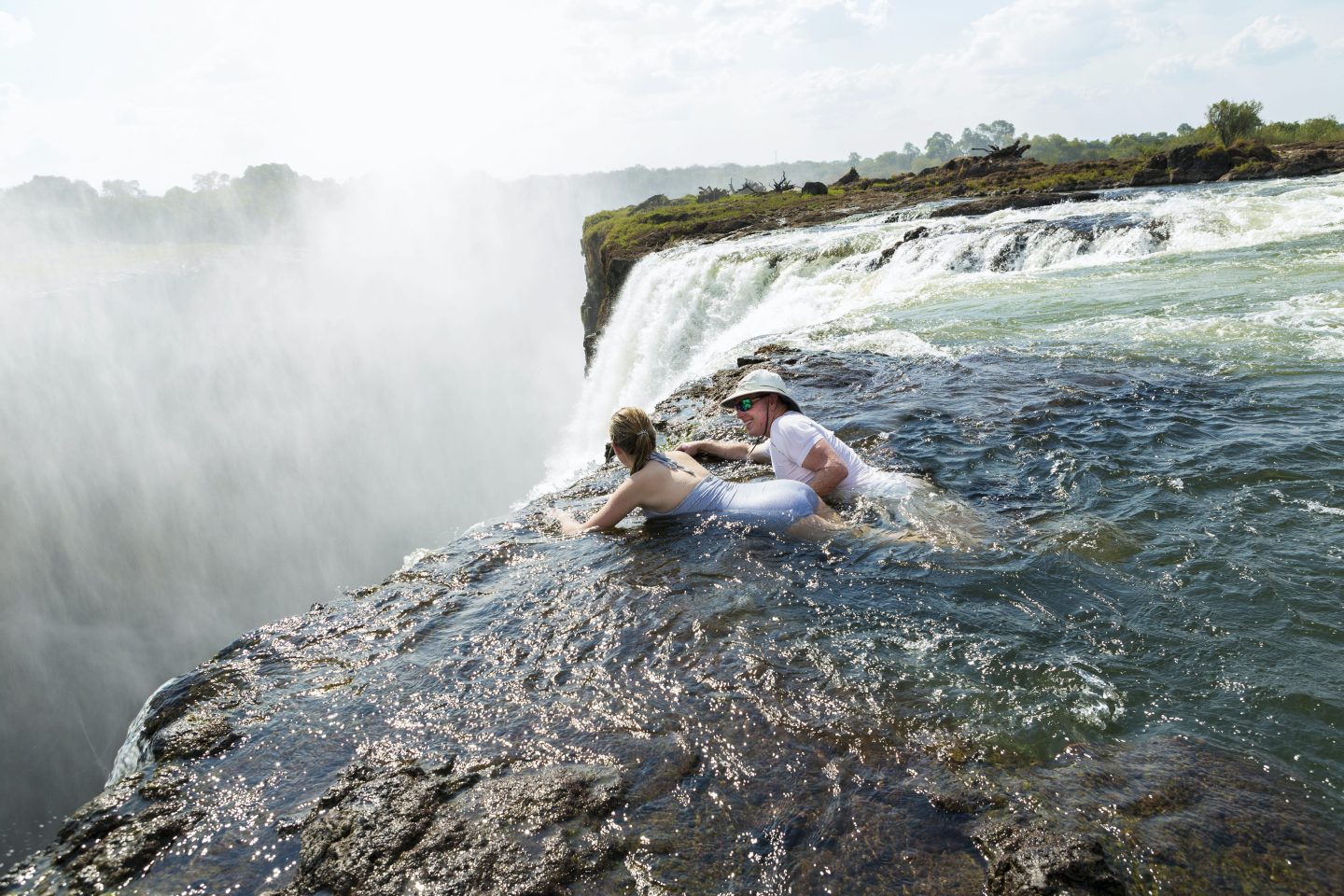 Located in Livingstone, the tourist capital of Zambia, the Victoria Falls, or the Mosi-o-Tunya as it's known locally, is one of the largest waterfalls in the world. During the dry months of July and August, take a dip in the Devil's Pool – a natural infinity pool that forms at the edge of the falls.
Other adrenaline-inducing activities include white-water rafting on the Zambezi River, taking a 30-minute micro-flight over the falls, bungee jumping or walking the knife edge bridge to see the permanent rainbow.
For a luxury experience, enjoy a five-course meal aboard the Royal Livingstone express train which passes through the Mosi-o-Tunya National Park with a pit stop at the Victoria Falls bridge.
Local tip: While in Livingstone, book a workshop in painting, drawing or ceramics with locally based artists Agness and Lawrence Yombwe who run Wayi Wayi gallery. Also pop into the Livingstone Art Gallery for an exhibition or shop for leather Made in Zambia goods such as bags at Wayawaya.
2. Snorkel in Lake Tanganyika
Located in northern Zambia, Lake Tanganyika is the world's largest freshwater lake and home to over 350 species of fish. Angling is a popular activity, with a dedicated festival – the Tanganyika Angling Challenge – that takes place every March.
The warm temperature of the water, and its crystal-clear waters make the lake a great spot for snorkeling and scuba diving. Both activities take place through bookings with Ndole Bay Lodge, the only fully registered dive facility in Zambia.
Planning tip: While in the area, take the Nsumbu island sunset dhow cruise, which passes through the Nsumbu National Park: expect sightings of elephants, zebra and antelopes.
3. Attend a traditional festival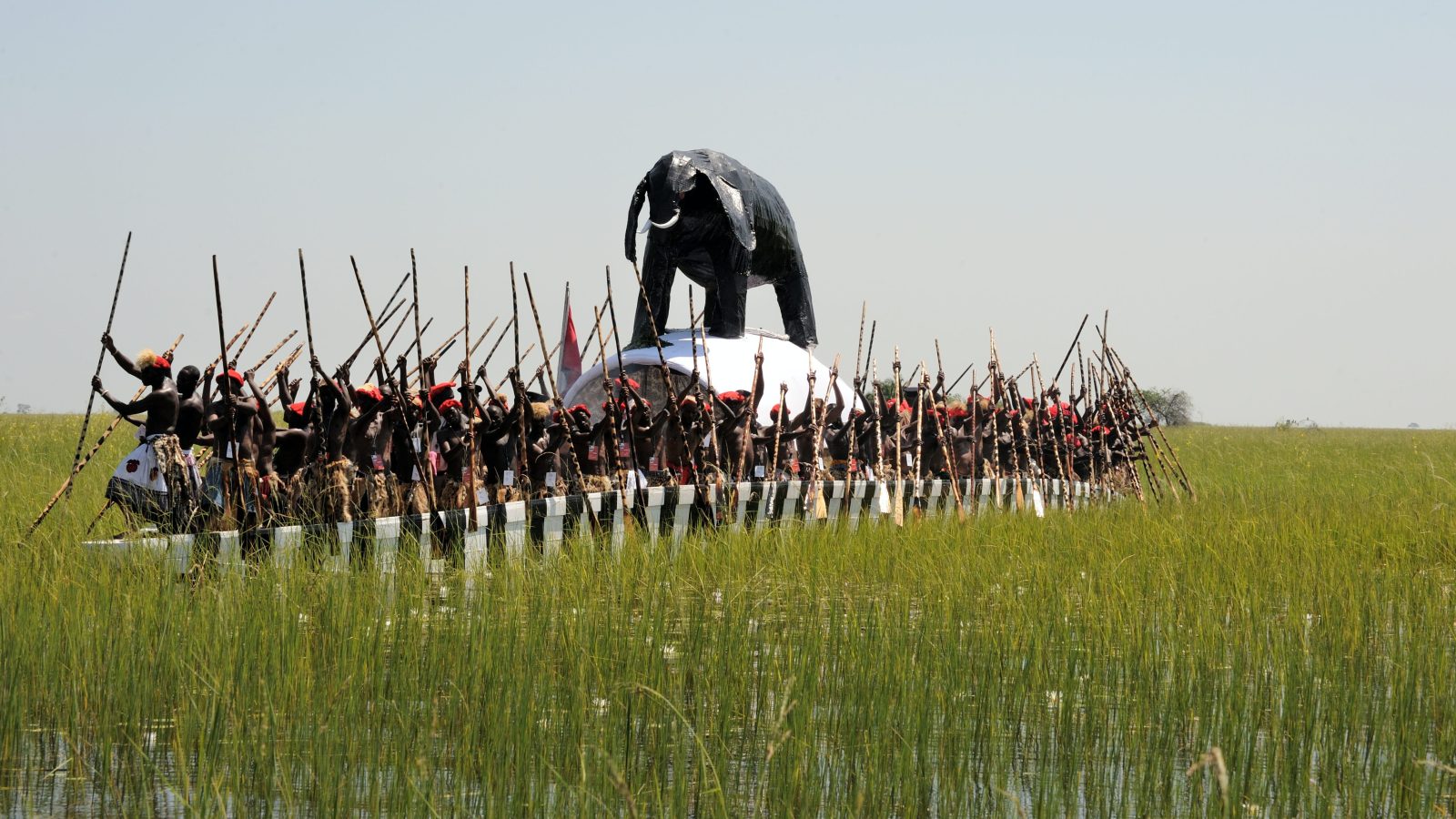 Zambia has a population of about 18 million people, who belong to one or more of the 73 ethnic groups in the country. Each has a unique annual traditional festival.
Some of the most vibrant include the Kuomboka of the Lozi people, which involves their traditional leader traveling over the Zambezi River on an intricately decorated boat, the Lukumbi Lya Mize of the Luvale, which features masked dancers or the Kulamba festival of the Chewa, which features dancers defying gravity.
Planning tip: Most traditional festivals in Zambia take place from July to October, with the exception of Kuomboka which is at the end of the rainy season in March or April.
4. Revel in city life in Lusaka
Lusaka, the capital city of Zambia is usually overlooked and used mainly as a transit hub for visitors en route to Victoria Falls or going on a safari, but the town has lots of activities to offer.
Art lovers can support local artists by visiting galleries such as Chena, The Start Foundation and Lechwe Trust. For an in depth view of Zambian history and politics, visit The Lusaka National Museum and Chilenje House 394 – the former home of the country's first president.
The Lusaka National Park is home to an elephant orphanage where guests can drop in during feeding time. Live music is also a popular pastime in the city's nightlife scene, hosted on weekend evenings at venues including Latitude 15 Hotel and the Alliance Francaise. This includes performances by local artists of Zambian songs and covers of popular American music.
5. Eat your way through the country
Discover Zambia's delicious cuisine by visiting local restaurants or markets. Expect to eat nshima, the staple meal made from corn which can be described as a thicker version of grits. It's traditionally served with a protein stew and vegetables.
Other must-try items include goat meat stew, ifisashi (green vegetables cooked with a peanut sauce), ifinkubala (deep fried caterpillars) and chikanda (a vegetarian meal made from tubers). Wash it all down with munkoyo, a fermented beverage made from roots and corn.
For the best foodie experience in Lusaka, head to a spot known as Matebeto in the Thornpark area, which is a street lined with outdoor restaurants serving Zambian cuisine. There are also sit-down restaurants such as Twapandula and Mpoto Yatu.
6. Witness one of the world's largest mammal migrations
Every year, two of Zambia's national parks host some of the largest mammal migrations in Africa. In late November, thousands of wildebeests appear in the Liuwa Plain National Park in western Zambia as they adapt to the changing seasons by migrating.
This is the second-largest wildebeest migration in Africa, after Kenya's great migration. The remote park is never crowded, making this a great alternative to the East African experience.
Between October and December, about 10 million fruit bats turn the skies of Kasanka National Park black as they take part in the largest mammal migration in the world.
Planning tip: Combine a safari to Kasanka with other attractions in the area such as the Kundalila Falls and the Nsalu Cave, which features rock paintings dating back 20,000 years. Both sights afford expansive views of the Muchinga escarpment.
7. Spot "the Big Five" on safari
When it comes to wildlife, visitors to Zambia are spoilt for choice, with 20 national parks and 34 game management areas in the country. You'll most likely knock off "the Big Five" during a safari in South Luangwa National Park in eastern Zambia.
Must do activities include a walking safari, which has its origins in the park, as founded by conservationist Sir Norman Carr in the 1960s. Spot species unique to the park, such as the thornicroft giraffe and the blue wildebeest.
See elephants and buffalo on the Zambezi River on a canoe safari in Lower Zambezi, which is also known as the world's first carbon-neutral park.
Make your safari sustainable and "silent" by visiting Kafue National Park's Green safari's lodges (Chisa Busanga and Ila) where the vehicles run on solar power. Hot air balloon safaris can also be arranged in the park though Wilderness.
While South Luangwa, Kasanka, Kafue and Liuwa parks are the most well-known, there are smaller and less popular parks that deserve a visit.
These include Lavushi Manda which although not rich in "the Big Five" is a hikers paradise due to its high elevation, Luambe in the Northern region of Zambia whose elephant population is rising steadily, and North Luangwa where wild dogs, black rhinos and elephants can be seen.
Planning tip: The most popular time to go on safari in Zambia is July to October which makes for easier sightings of wildlife due to the dry season forcing animals to congregate around water sources.
Birdlife enthusiasts should visit during the emerald season (November to March), which is also an opportune time to see newborn mammals. It is also the most affordable time to go on safari, although accommodation options are limited because a few areas of parks close due to the rains that make some roads inaccessible.
8. Visit an over 100-year-old British Manor House
The result of a long-held dream and ambition by its founder, English-born Sir Stuart Gore Browne, Shiwa House is an English manor estate in Muchinga province. Built on a large estate that features a natural hot spring Kapishya, as well as an old post office, the house itself which has an impressive library, is still occupied by Browne's descendants and is available for tours.
Article Credit: Mazuba Kapambwe-Mizzi/Lonely Planet