Interview with Francesca Assande, founder of Mulias Swimwear
Creator of the Mulias brand, a shop selling beach outfits and accessories, Francesca Assande is one of the young Ivorian women who stand out in the entrepreneurship sector in Côte d'Ivoire. Through her brand, she carries a message, one that celebrates and encourages women to be confident, passionate, creative and make a splash wherever they land.
At only 26 years old, the young entrepreneur has positioned herself in the Ivorian fashion industry as one of the essential figures of ready-to-wear made in Côte d'Ivoire. Francesca tells us about her journey in this interview with Naomi Daphnee Tano of Elle CI.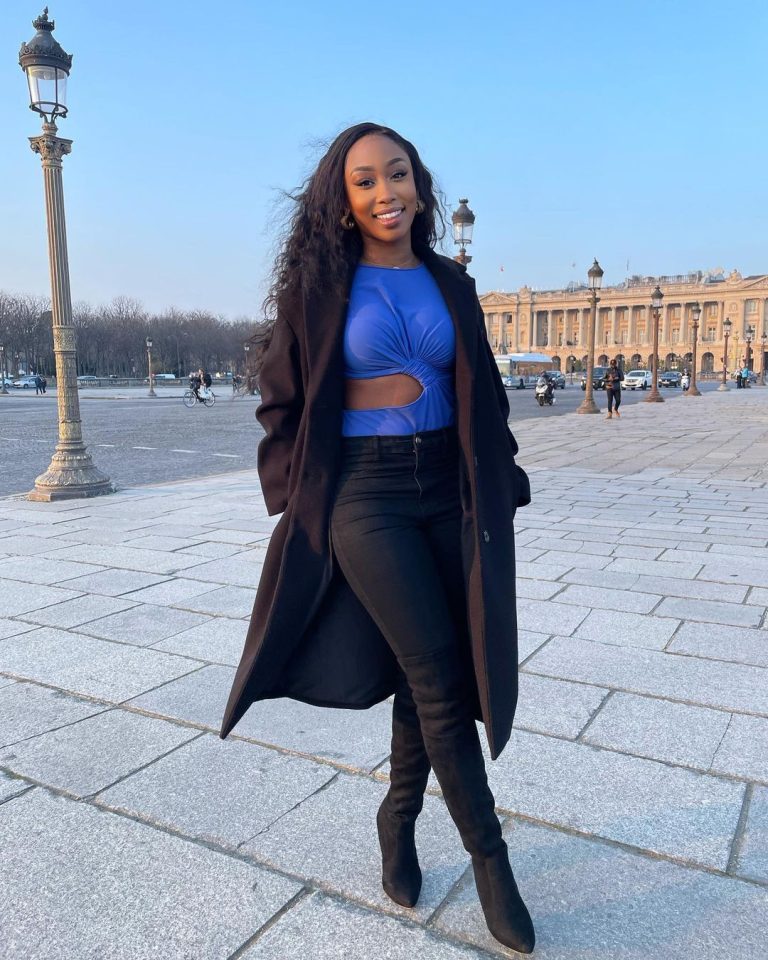 Introduce yourself to our readers
I am Francesca Assandé, I am 26 years old and I am the creator of the MULIAS brand.
After obtaining my baccalaureate at the age of 16, I continued my school career in Shanghai, where I lived for 7 years. I am now a trilingual young woman (French, English & Chinese), passionate about fashion, business, TV production and travel.
How would you define yourself in 3 words?
Creative, Ambitious, Adventurous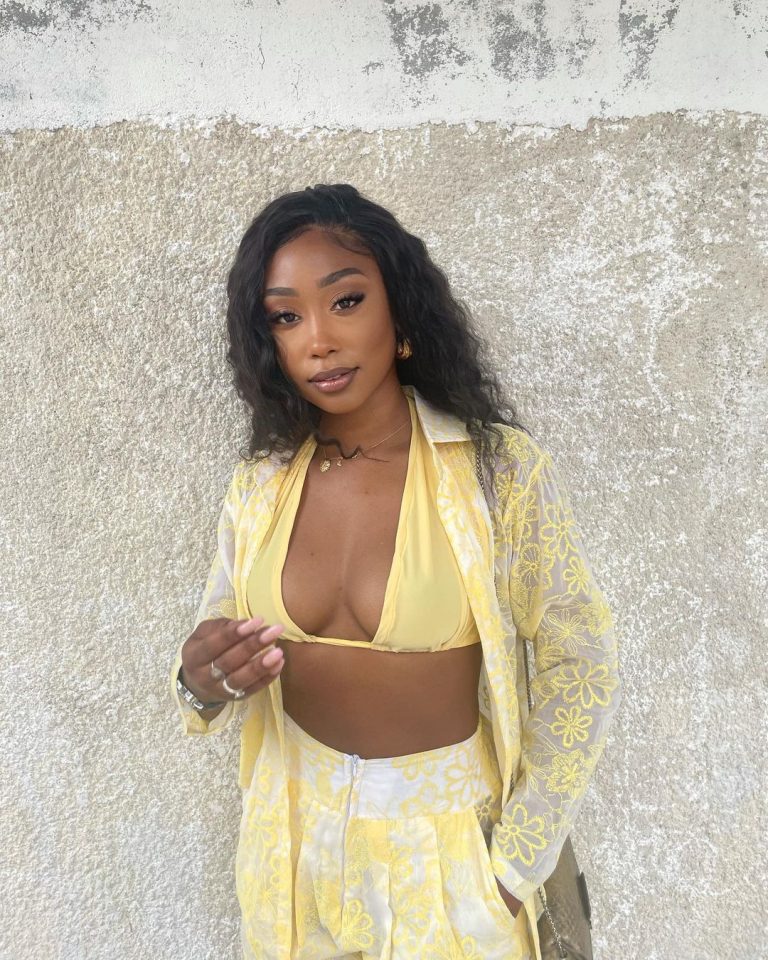 How did your journey as an entrepreneur begin?
My entrepreneurial journey began at the age of 12, following a trip to China with my mother. During this stay, I was seduced by small objects such as mini pedicure kits that I could buy at low prices. That summer, I set up a small table in front of my house at the Riviera Palmeraie and almost all the stock was sold out. This feeling of knowing and being able to generate money has definitely boosted my confidence.
It all really started from there. 2 years later, I'm back on the scene this time with 100% human extensions. It was at the time a relatively rare but very profitable product. So I continued to sell wicks until I moved to China in 2012 and now started making purchases for traders in Abidjan. This component was not particularly lucrative and even less consistent but it sealed in me the desire to supply myself for my own account, namely my shop.
Where did the desire to create Mulias come from?
It was at the end of April 2015 that I received an invitation to my girlfriend's birthday in Bali. The trip being planned for mid-May, we had to act quickly. Find the most chic 'HOT' outfits for the gram!
So here I am between my classes browsing shopping sites to find the most fashionable swimsuits and beach outfits. At that time, I was living in Shanghai, where I could access almost everything with just one click.
The shopping list completed, I ask myself these questions: How would I have done if I was in Abidjan? Where would I have gotten all these beautiful trendy swimsuits? HOW MUCH would I get them? We have beautiful beaches in Ivory Coast, the country is developing and still no shop/brand of this style? OK.
The desire to create Mulias immediately arose and the trip to Bali simply ingrained in me the type of brand and products I would like to create.
What is special about Mulias?
Mulias is not just our brand name. Mulias, by definition in the singular (Mulia: Noble, honorable, majestic, sublime) represents women. Mulias are all those women who have supported us since day one.
We always strive to honor the quality of our products. You should know that the Mulias collections are meticulously prepared about 6-9 months in advance (from the initial design to the sale through the prototype), which allows us to take into account several suggestions from our community before all releases.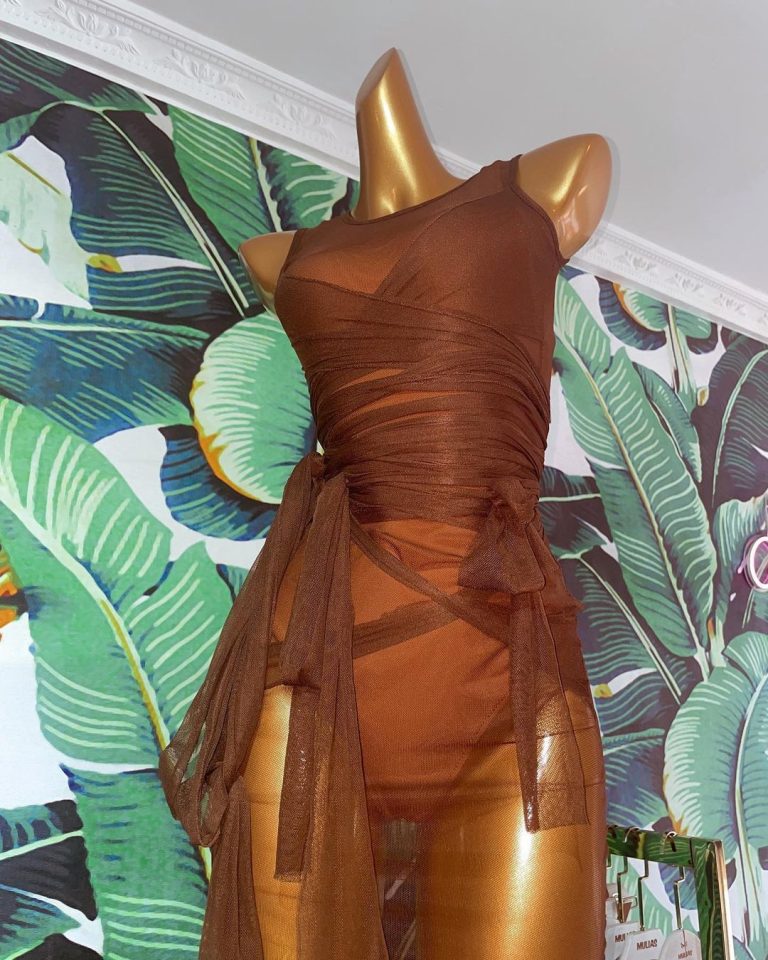 What advice would you give to women who find it difficult to wear swimsuits or beachwear because of their physique?
It's all about self-confidence! As a woman, you have to love yourself and accept yourself as you are.
It's true that it's easier said than done for some people, but at first glance, you should ask yourself why it's so hard to put on your swimsuit. It is very often a psychological concern.
Don't like a part of your body? Would you like to change a part of your body (sport, diet, surgery) in order to feel more comfortable in a swimsuit?
If you answer NO to these two questions, then dear Women, ASSUME YOURSELF! You don't owe anyone a physique like this or that, except yourself.
Most of the time, these outward looks that might worry you do not actually exist because like you, many people are themselves concerned about their appearance. All bodies have a particularity, and all bodies are beautiful, especially in jersey!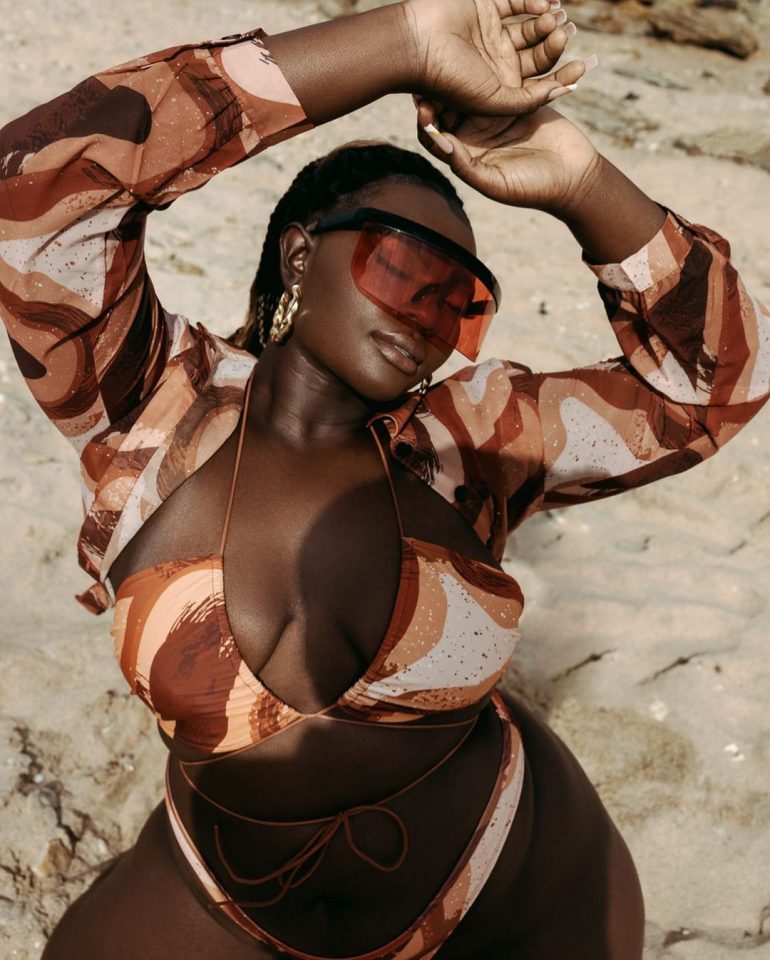 Being a young entrepreneur, what challenges did you face?
Being a woman in the business world is tough enough, so when you add the age factor to that, the challenges multiply.
One of the main obstacles as a young female entrepreneur is the rejection that we sometimes face, especially when faced with the opposite sex. We are very often confronted with reflections like what, because we are young, we are not serious or not experienced enough to be able to make certain types of decisions. Also in our field, fashion, we are sometimes assimilated into unserious industries, which is totally false. The fashion business isn't just about everything that looks good just for the sake of the eyes, it's also months of hard work bringing together multiple industries in the chain.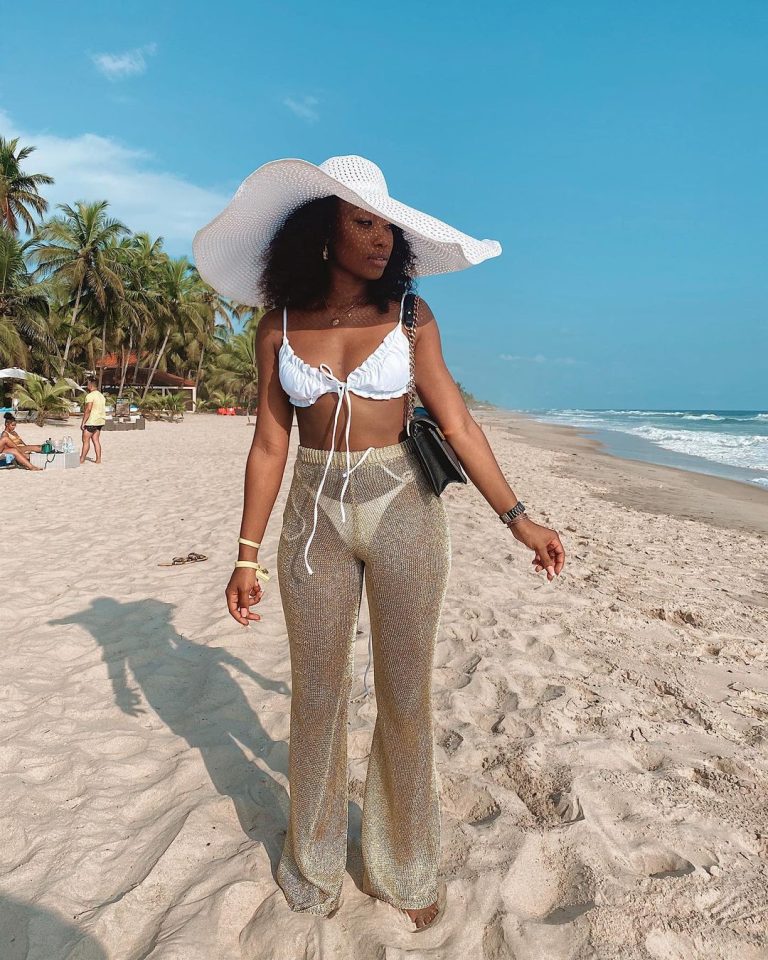 What advice can you give to all those women who aspire to embark on entrepreneurship?
I personally think that before embarking on entrepreneurship you must first love yourself and do a self-assessment. Why am I saying this?
Simply because the love you will have for your business comes primarily from YOU, especially in the long run. An entrepreneurial business needs love and affection on a daily basis. If you don't have that love in you, how do you give it to your brand and then pass it on to your audience? Not every day is rosy and it's an adventure that quickly becomes emotional because we give 100% to our person and our mind. Personal issues can very quickly get teleguided into your work.
I would then say, as we often hear, that one should neither be discouraged in the face of hardships nor consider a "NO" as final. There will be days when you want to give up but remember "why" you started and always tell yourself that absolutely nothing is impossible; if you have the ability to think of something then you can realize it.
I would end by saying that you have to be realistic and not rush when you are an entrepreneur. You have to take the time to learn more and build little by little in order to have a solid foundation.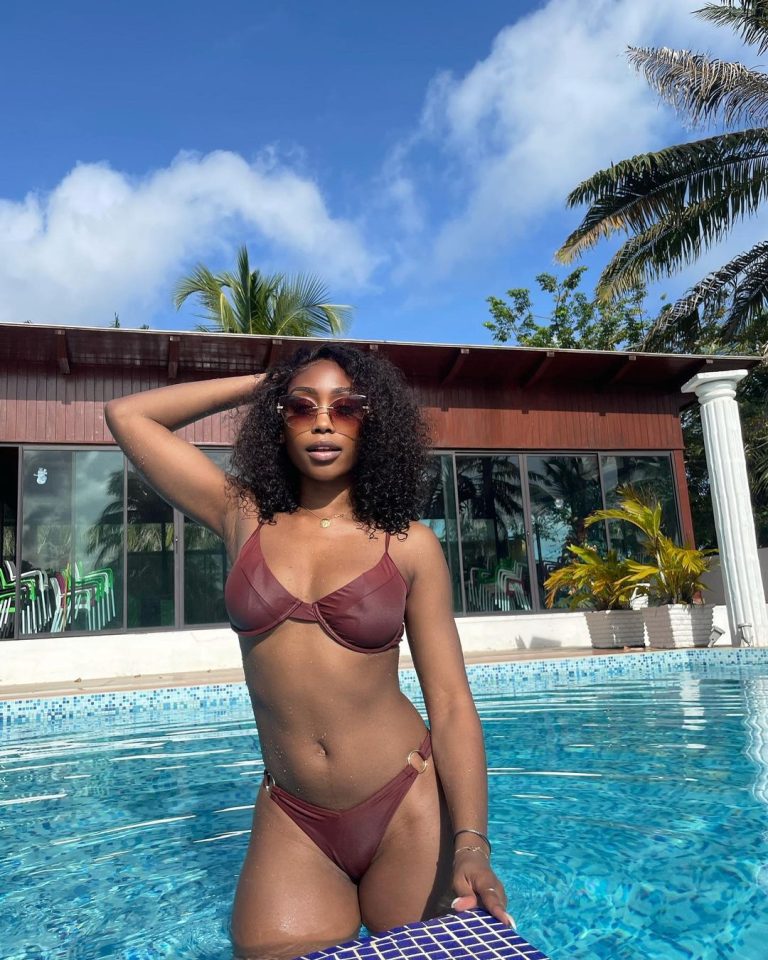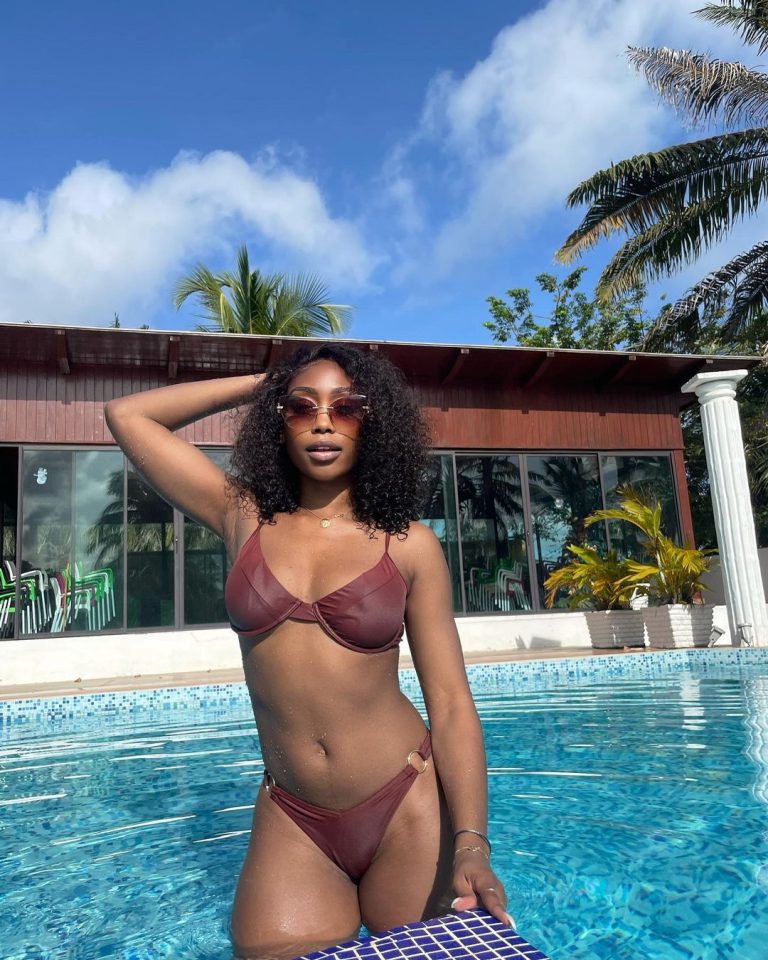 According to you, what should never be missing in a beach bag?
Sun protection SPF50. Bronzing or glitter oil to enhance your complexion and a pair of sunglasses!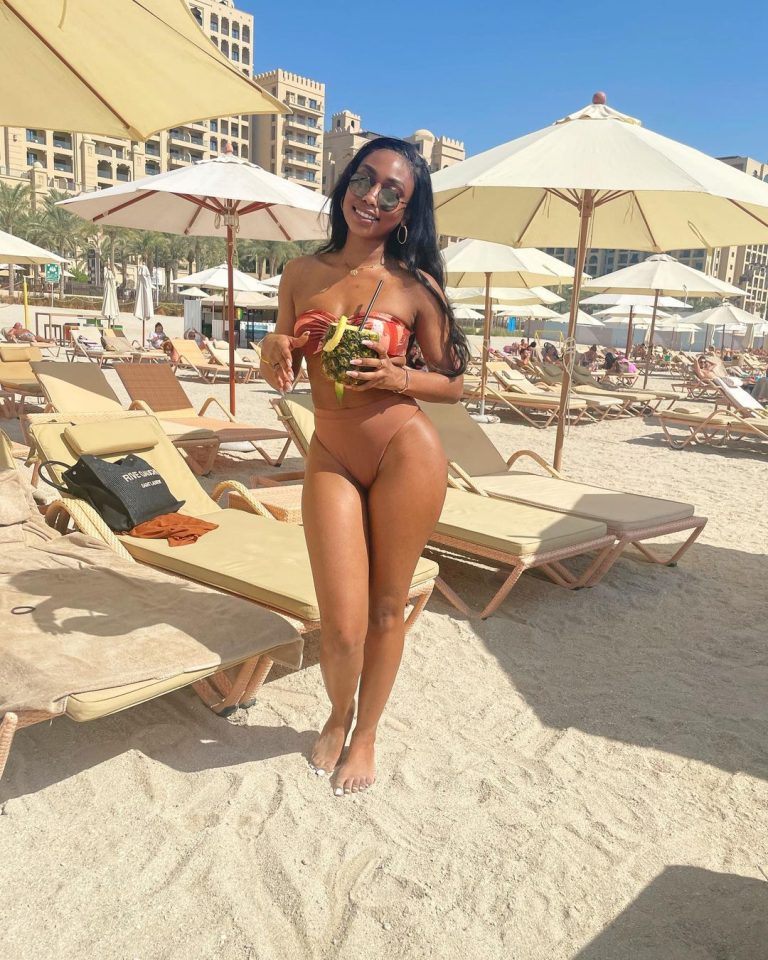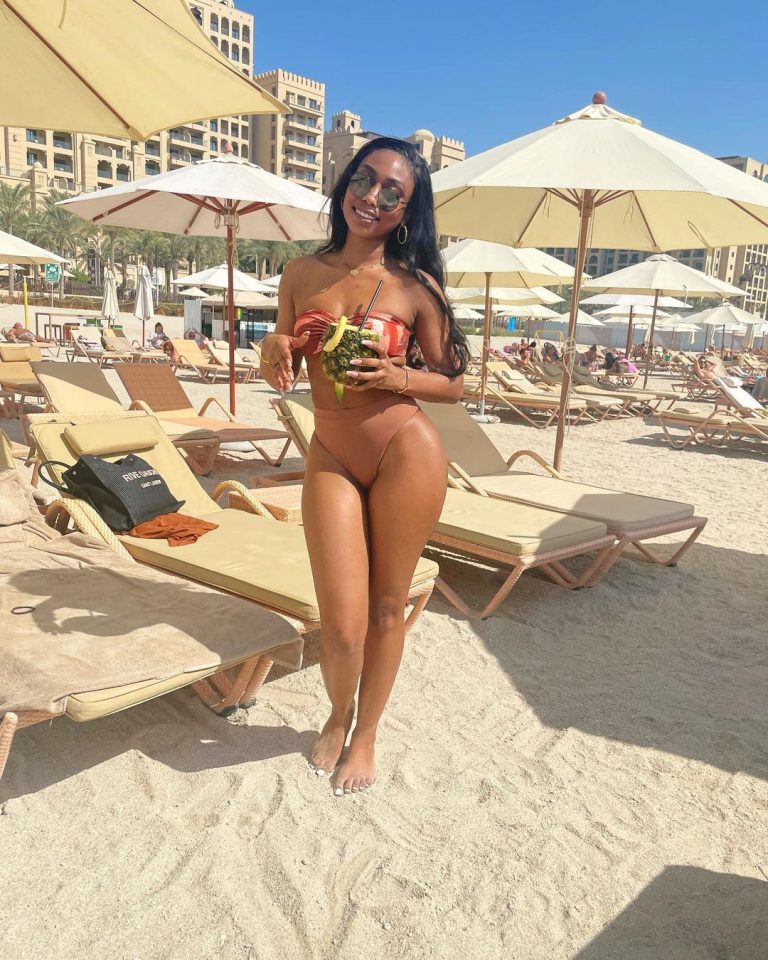 Who are your favorite African designers?
Elie Kuame, Atelier Ndigo, Andrea Iyamah, Fenoel, Tubo by Tubobereni and Hanifa.
How would you define your fashion style?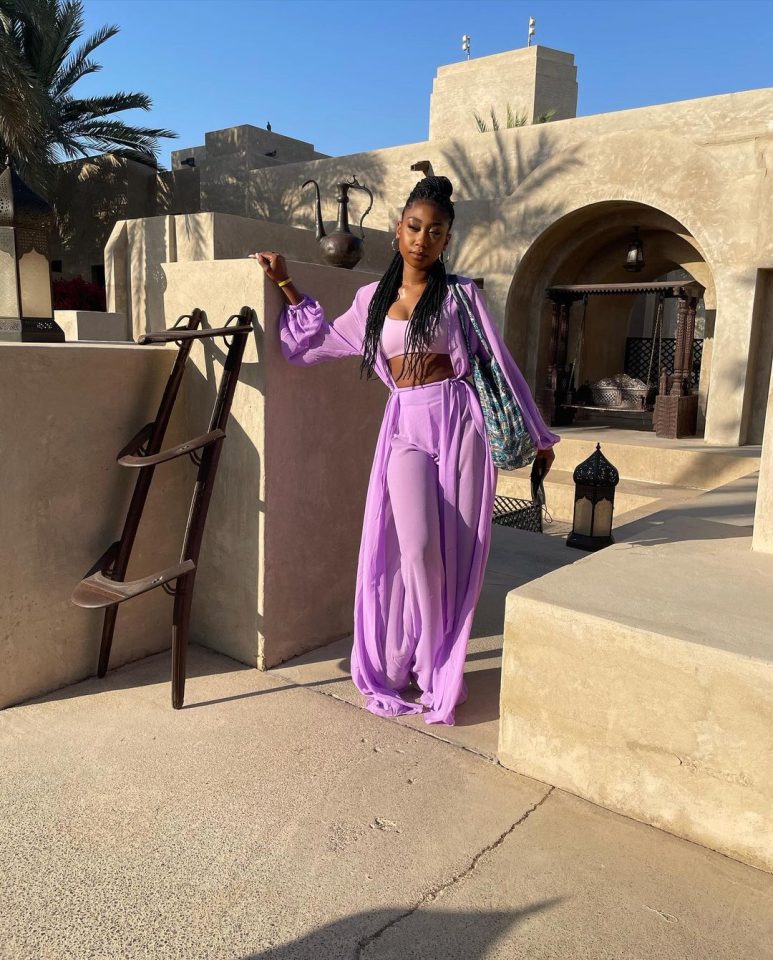 Casual, sexy and glamorous. I like to be comfortable in what I wear otherwise my self-confidence takes a hit. For work, I usually wear jeans/joggers associated with a bodysuit and sandals or sneakers For outings we put more on clothes ready for the body and chic.
Which women inspire you?
The women who inspire me are above all determined businesswomen who show dexterity in their work. First on the list is my mother, Ms. Assandé Covan, to whom I owe everything. Others are Conna Walker, Bonang Matheba and Rihanna.
What do you want for the future?
I wish Mulias much success locally and internationally. Succeed in overcoming the shortcomings of our audience through our products. We hope to position ourselves as a pan-African brand through which thousands of women identify. We wish to continue to employ (only) women in order to guarantee them social and financial independence within our organisation.
Originally Published in French by Naomi Daphnee Tano, Elle CI.