Revolution: Let's Do it Urban With Chocolate (Urban Fridays Collection)
Chocolate Clothes founded by Kwaku Bediako has been in existence for sometime now. Chocolate started off as a female clothing line but it is now catering to men's wear and accessories. This change came about at a time when men's fashion within Ghana and Africa was nothing
to write home about with little or no aspiration both in the traditional or contemporary style and men were thought to be limited in their fashion options.
The "Chocolate" brand with its colour represents the African skin. It represents and project an appealing and a purposeful Africa, hence resonating with the taste and preference of our clientele. It has three main arms which are Couture, ready-to-wear and Costuming sections. It is also aiming to growing new markets not only in Ghana but in other parts of the world.
Urban by Chocolate is a sub-brand of Chocolate. Urban is a ready-to-wear or retail arm of Chocolate. Over the years, Chocolate by Kwaku Bediako has always been focusing on bespoke in a clear quest to owning the ceremonial space. But now, thanks to Urban, we have the opportunity to own both the corporate and casual phase as well. Urban has got three main collections for now, the Classic edition, Limited edition and the Exclusive edition with the product line of shirts, shorts and pants.
Classic edition is all about using authentic old school prints, woodin or any African print to bring out nice classy designs for print lovers.
The Limited edition is for those who want the conservative but classy approach.
Lastly is the Exclusive edition. This collection is a novelty in the sense that, it is a first time a male brand in Africa has come up with their own print. It comes in four different colours mainly black and gold, navy blue, camou green, and "Elmina wine.
In reference to this, Fridays can now be called Urban Fridays as it sets to revolutionalize the African wear Fridays..
See the pictures of the collection below: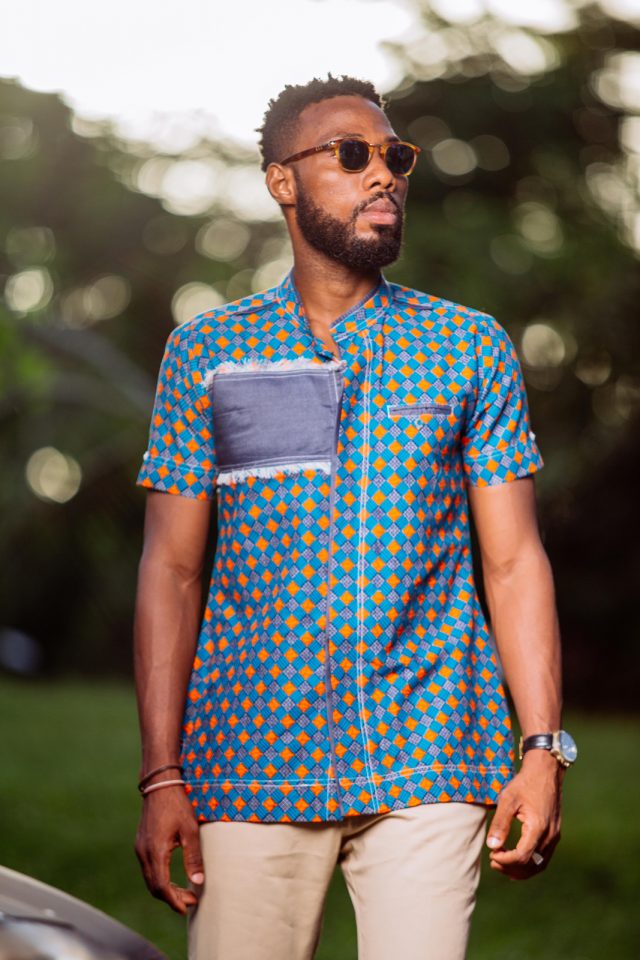 Ladies you are not left out very soon, women can now look trendy in a Classic, Limited or Exclusive way