Tozali-African Fashion and Cultural Week new dates
The much anticipated upcoming fashion show in Abuja, geared at promoting and showcasing African designers and vendors was 1st of July postponed by its organizers. In the bid to ensure that (last minute) international-based designer obtains their visas in a timely manner and that all other designers effectively participate, the organizers decided it was best to move the show to September above slated instead of July 14th to 15th 2017 as initially planned.
As a result of this shift in dates, the AFWA & AFCW Brussels will eventually be pushed. As disappointed as the citizens of Abuja & Amsterdam may be, it is best to give a hundred percent than zero percent.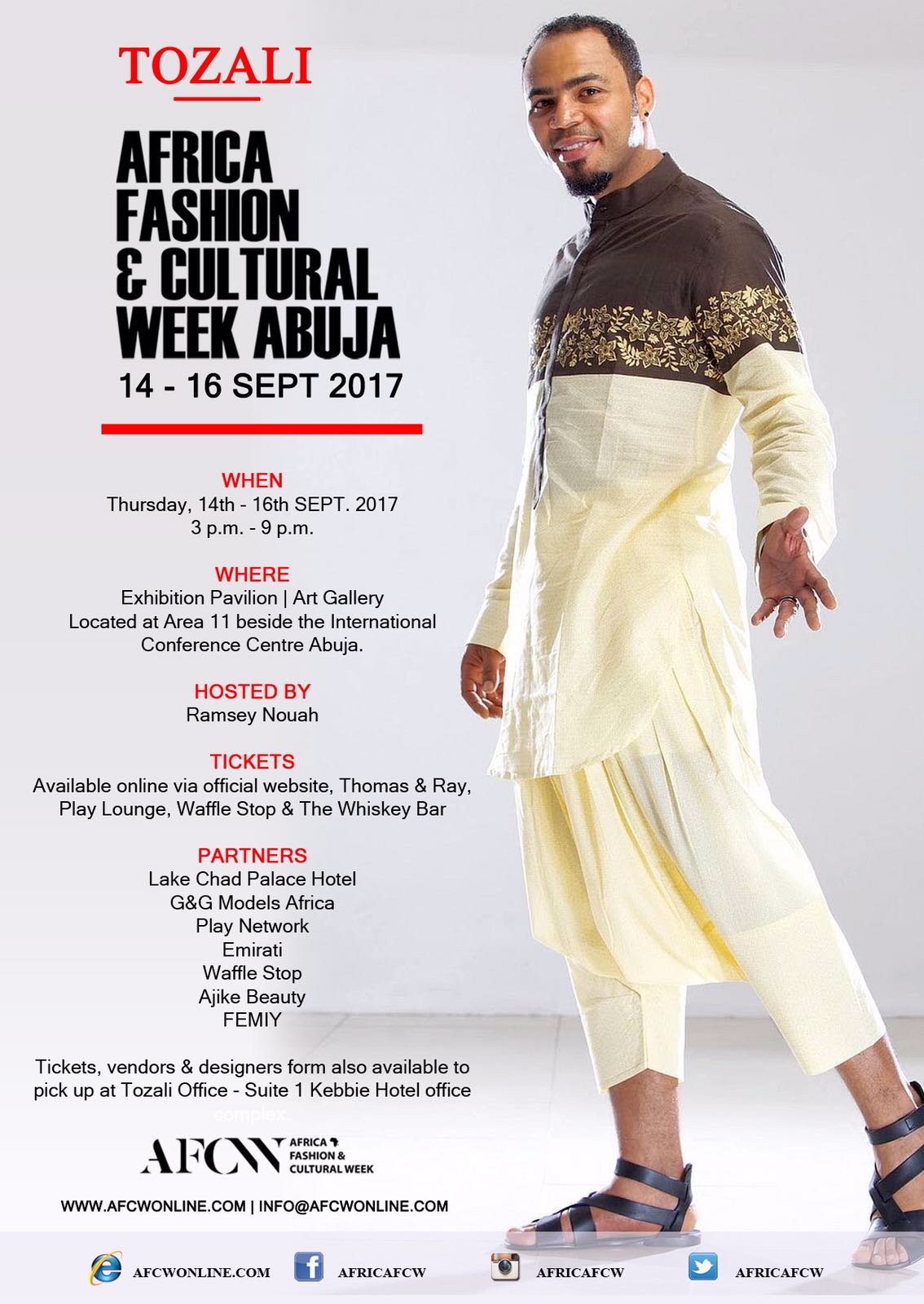 According to Maimuna Abubakar CEO of Tozali magazine she subscribes to the postponement as a "deliberate yet effective strategy to truly gather artists, designers, and vendors for the best possible outcome".
The new dates scheduled for T-AFCW Abuja is now September 14th to 16th 2017 at the Exhibition Pavilion Art gallery located at Area 11 beside the International Conference Center Abuja.



The team sincerely apologizes to its partners namely Lake Chad Palace Hotel, International Institute Of Tourism, Fashion & Hospitality Bayelsa, G&G Models Africa, FemiY, Emirati, Ajike Beauty, Waffle Stop, Reggae Rita, Kapsalon Magielse, George Alexandre Photography, New Fashion Leader, Ramsey Films, Wilson Ebot Entertainment, The African Bulletin, Media partners, vendors, supporters and volunteers who have taken out time to coordinate and liaise with the members of Amsterdam and T-AFCW Abuja in ensuring the show progresses without a hitch. This is not an end to the show, merely a push to a more successful outcome.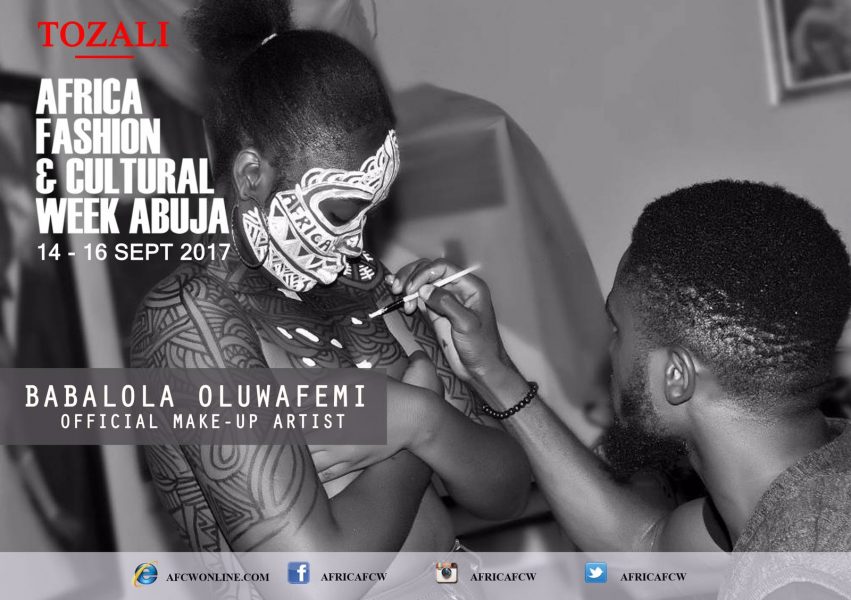 Applications are once again open for vendors and designers to apply for stands/spaces at the show. All tickets already purchased still hold merit at the show now scheduled for September. Executive board members; Miss Jacqueline Berkelaar, Miss Laure Alice, Andrisse Gerson, Abdel Medoki and the Fashion man are in close view in making sure all operations run smoothly to suit a diversified demographic and create a 'community' amongst trade professionals.