Various African Designers Set To Celebrate Ghana At 60 At Accra Fashion Week With Massive Fashion Festival
Accra Fashion Week 2017 is already set for 3-8th October, and this year, the organizers promise it's even going to be bigger than last years which saw the participation of 14 countries and even more foreign visitors to the country.
The 2016 event pushed tremendous barriers and was the first of it's kind to hold 3 full days worth of fashion activities from early afternoon to late night. This year will see participation from even more countries in addition to the previous, this time including Kenya, Belgium, Niger, France, Botswana and possibly more before the close of the designer registration in mid August.
Some of the new brands include Magushi Doll from Zambia, Zizi Africa from Kenya, The Jireh Couture from Belgium, Alia Bare from Niger, Nacho Designs by Chuks from Nigeria, and possibly the first ever Botswana designer to showcase in Ghana, Thabiso Dibeela. They will showcase alongside previous designers that wowed last year such as Mark Johnson from UK, Jants Collection, Bri Wireduah, Afre Anko and much more from Ghana.
The organizers stated "Ghana at 60 doesn't come twice, in fact this decade of celebration is a very life long awaited opportunity, Ghana paved the way for independence in Africa, it only makes sense that we treat this as a massive celebration for all of Africa and our fashion enthusiasts and friends from the west." – Afrakoma
"A lot of foreign countries loved the event last year, yes we had our hiccups as it was the first, but we still managed to amaze the nation and pull of a great show. So this time we want to shock Africa. But not only with an amazing show, we want to really deepen the ethics of fashion in Ghana and turning it into a business and an economic changing factor in the country, and we believe at this stage Accra Fashion Week is the event with the capacity to do so. The whole world is invited"
See the Photos of the designers that will be showcasing their finest designs: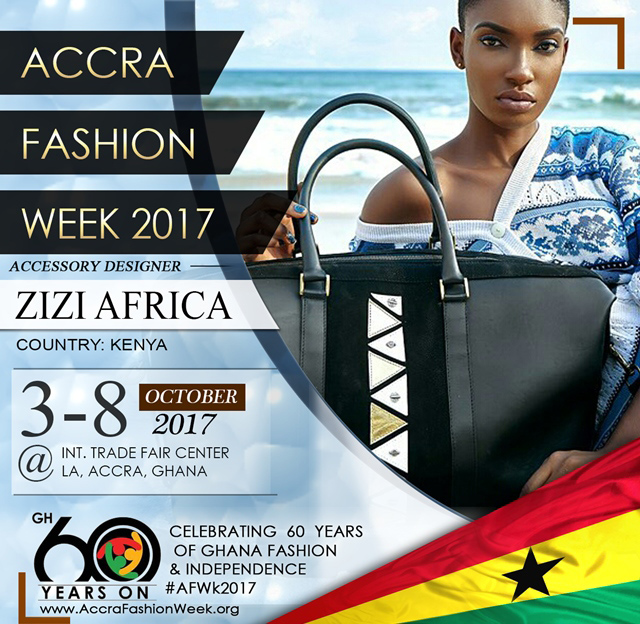 For more information on Accra Fashion Week, visit www.styleafrique.com