Volta Region's Selorm Gadah Crowned Ghana's Most Beautiful 2023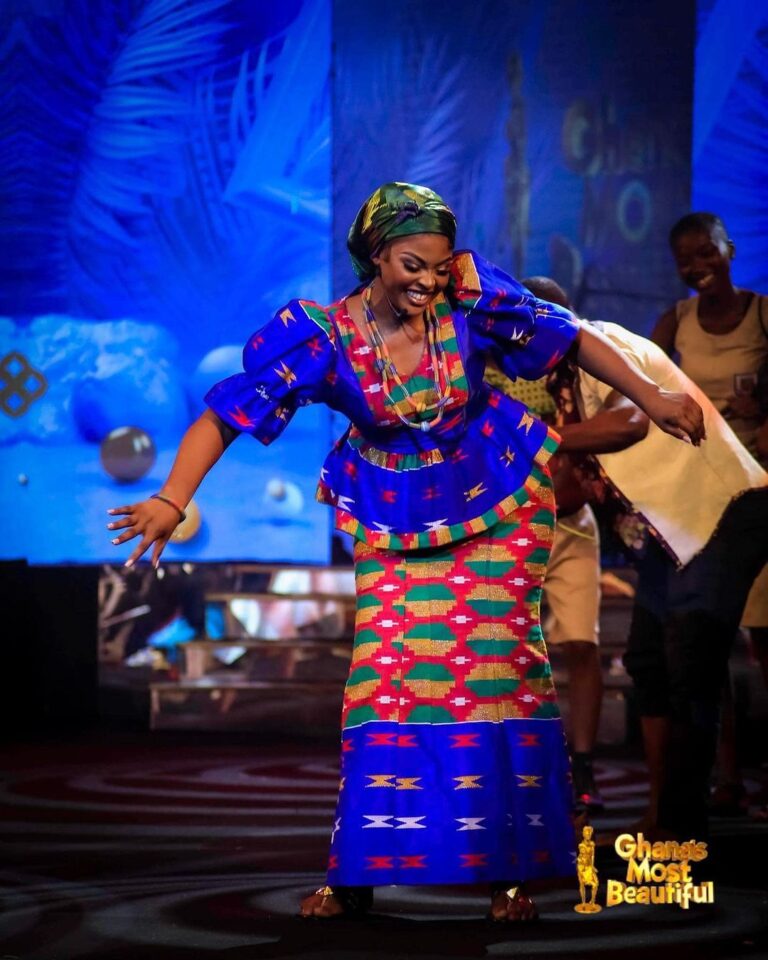 On Sunday, October 8, 2023, at the National Theatre, Selorm Magdalene Gadah was crowned the 2023 Ghana's Most Beautiful winner after weeks of hectic and educative performances.
Selorm fought off competition from Kwartemaa from the Bono Region, Naa Ayeley from the Greater Accra Region, Nurah from the Northern Region and Aduanige from the Upper East Region on the grand finale day on Sunday.
She received a cash prize of GH¢15,000 and a brand new car. She also won a Camon 20 brand new phone from Tecno and GH¢5,000 worth of products from the company.
Selorm captivated not only the judges but also won over the hearts of viewers with her charm and grace. Her path in the competition was defined by a steadfast commitment to showcasing and preserving the rich heritage and traditions of Ghana, resonating deeply with the audience.
Naa Ayele came up as the first runner up and received 10,000 Ghana Cedis with a lot of goodies.
Kwartemaa came up as second runner up and had a cash donation of eight thousand Ghana Cedis and other goodies.
Nurah of the Northern Region came up as third runner up and received six thousand Ghana Cedis.
Aduanige of the Upper East came out fourth runner up and received four thousand Ghana Cedis.
"Ghana's Most Beautiful" ( GMB ) has become a regular annual entertainment show which excites both the old and young. This annual beauty pageant, which celebrates the rich cultural diversity of Ghana, is a platform for young women to showcase not just their physical beauty but also their intelligence, eloquence, and commitment to their communities.