Save the Date: Lagos Fashion Week Returns For It's 12th Edition in October
The eagerly anticipated 12th edition of Lagos Fashion Week is set to make its grand return from October 26th to 29th, 2023. During this vibrant event, Lagos will once again shine as it welcomes the global fashion community to celebrate the rich tapestry of indigenous craftsmanship from Africa and the diaspora.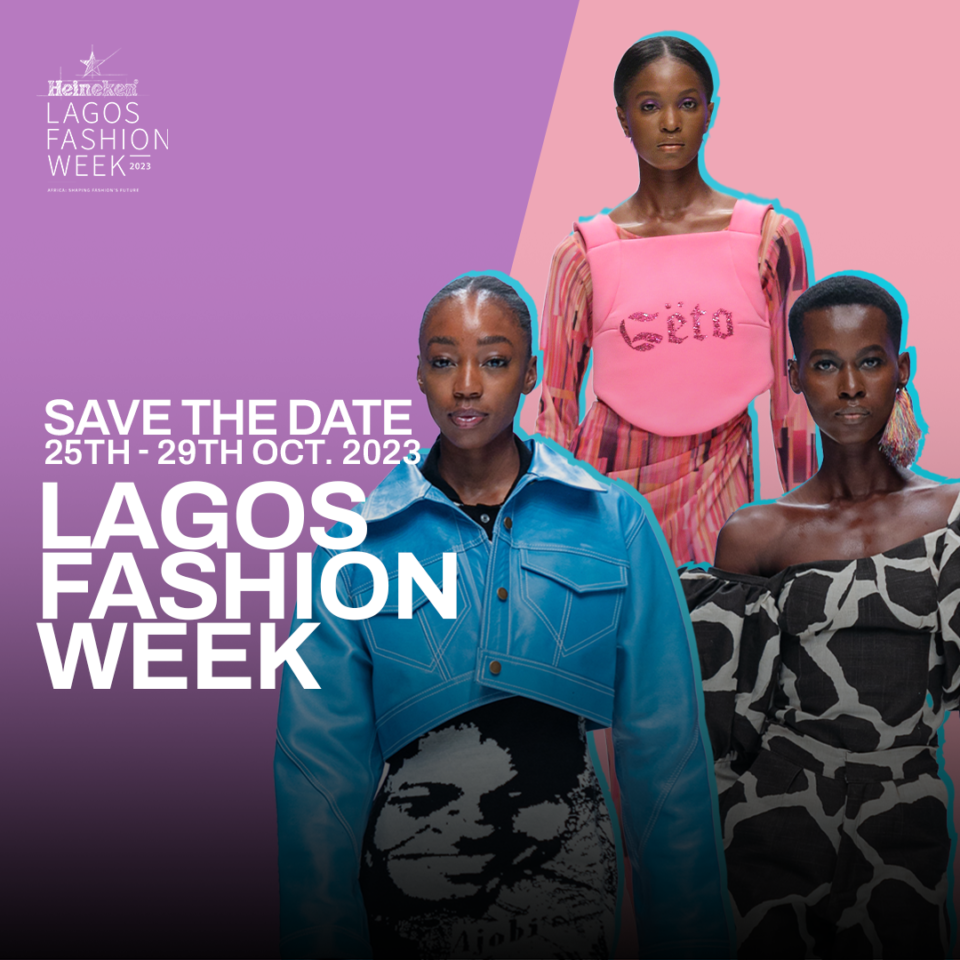 Seen as the centrepiece of Africa's ever-evolving fashion ecosystem, Lagos Fashion Week continues to drive the African fashion industry towards a conscious and boundary-transcending future. It empowers communities and generates real socio-economic impact throughout the continent.
Lagos Fashion Week has embarked on a remarkable decade-long journey, celebrating the essence of African fashion by showcasing its rich stories, boundless creativity, and exquisite craftsmanship. At the core of fashion's future lies the spirit of collaboration, and thus, the event has continuously fostered partnerships that pave the way for innovative and groundbreaking endeavors. These unique collaborations have become a hallmark of the event.
Lagos Fashion Week passionately embraces co-creation, recognizing and embracing the diversity of talent. It harmoniously blends tradition and innovation, resulting in designs that beautifully reflect both the cultural heritage and the dynamism of the digital age. The event proudly champions the power of communities to magnify voices, nurture emerging talent, and ignite positive transformations within the fashion industry.
Lagos Fashion Week 2023 will feature runway shows, presentations, and the Fashion Business Series, a conversation with key players from the Nigerian and Pan-African industries. Visual Makers Fellowship, a masterclass for videographers and filmmakers, Swap Shop, XRETAIL, LagosFW Showrooms, and fun after parties.
The event will also host Green Access, an annual talent discovery platform. The Green Access programme will admit 5 young Nigerian talents with a core focus on designing from waste. Green Access is a fashion accelerator programme that nurtures young designers and drives the recommitment of resource efficiency, biodegradability, longevity, and recyclability as guiding principles for fashion design and production. Green Access was launched in 2018 to spotlight fashion enterprises transforming their business models and embracing strategies toward a more environmentally, socially, and ethically conscious production.