#TBT: 9 Times Kiekie's (Bukunmi Adeaga-Ilori) Vibrant Pops of Colour Lit Up The gram
Colours can have a profound impact on our mood and perception. Neutral colours such as nude, black, white, etc can make us feel safe and secure, while bold colours can make us feel more alive, outgoing, and engaged with the world.
Studies have shown that wearing bold colours can increase our energy levels, improve our self-confidence, and make us more approachable. So next time you're feeling down, reach for that bright red dress or that hot pink shirt. You might just be surprised at how much better you feel.
Kiekie, as she is popularly known, is a Nigerian talented TV personality, model, content creator and fashion icon who is known for her bold and colourful style. Her Instagram feed is a feast for the eyes, with images that are full of vibrant hues and eye-catching patterns. Kiekie's love of colour is contagious, and her Instagram feed is a source of inspiration for anyone who wants to add a little more brightness to their life. STYLEAFRIQUE™•com has curated some of Kie Kie's best moments on the gram in vibrant pops of colour to help boost your mood and court more attention.
1. The B'day Girl Living Her Best in Hot Pink & Green
2. Host Duties In Bright Pink & Lemon Green
3. The Neon Yellow & Black Street Style
4. The Sultry Orange AMVCA Look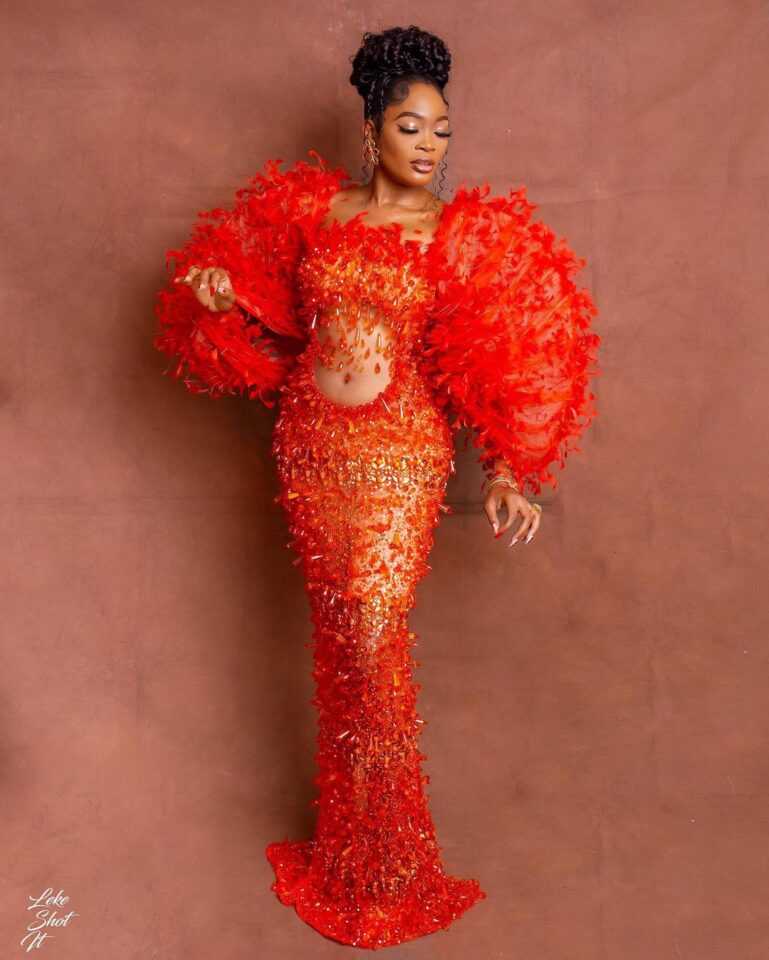 5. The Rich Auntie Casual Yet Classy
6. The B'day Goddess In Blue & Green
7. The Bold Orange & Pink Ensemble
8. The Dapper Runway Fashion Show Host
9. The Blue & White Trench Coat Ensemble