7 African Travel Influencers You Need To Follow
African travel bloggers are not only focused on discovering and showcasing the magnificent landscapes of the African continent and beyond, but they are also taking it a step further by establishing enterprises that simplify travel for their fellow citizens. There are numerous talented African travel influencers who showcase the beauty, culture, and diversity of the continent, promoting local destinations, and inspiring others to explore the continent. STYLEAFRIQUE™•com has curated a few notable African travel influencers you may want to check out.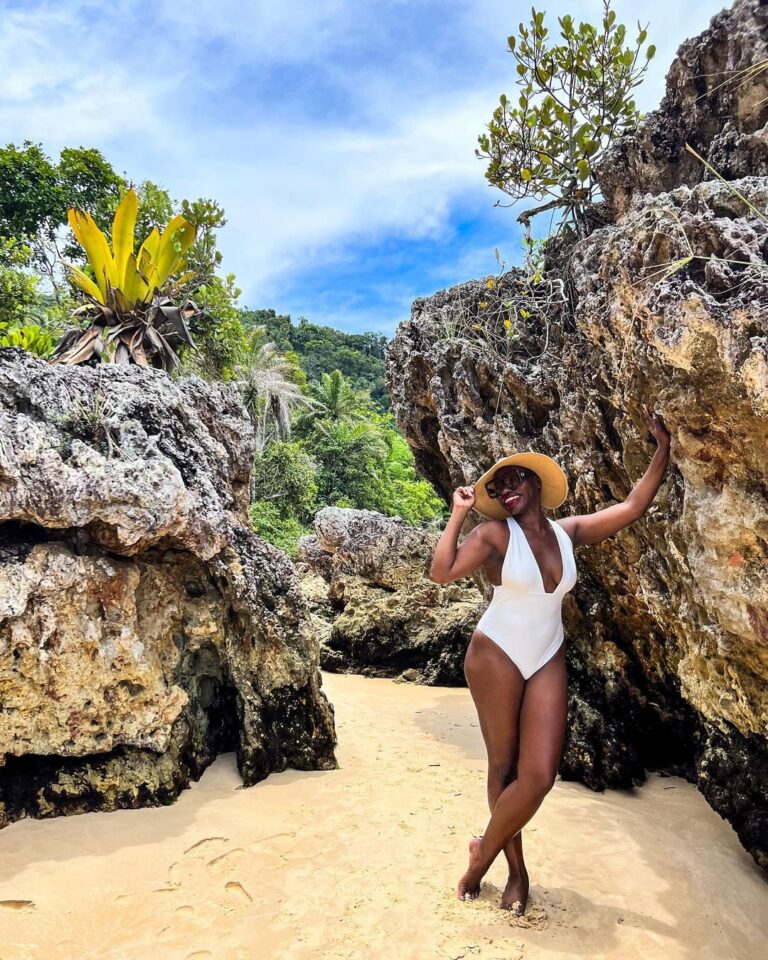 Jessica is a Ugandan-American travel influencer and entrepreneur. She made history by becoming the first documented Black woman to travel to every country in the world. Jessica doesn't just give us visual travel inspiration. She fills her blog and Instagram captions with useful travel tips and one-of-a-kind stories about what she learns and experiences on her adventures. She has now founded Jet Black, a boutique luxury travel firm that helps plan group "Black Jet Jaunts" and private trips to countries in the African diaspora and beyond.
A Nigerian travel blogger and entrepreneur who explores her country and the continent, showcasing its rich culture and landscapes. Amarachi Ekekwe's "Travel with a Pen" is a blog that feels like a conversation shared between her and the reader. In her blog Ekekwe stresses the importance of solo travel and what it has taught her.
Oneika Raymond is a tri-lingual (she speaks English, French, and Spanish) former educator who turned her love of travel into a full-time media career. She has visited over 115 countries on six continents, and hosts Travel Channel's One Bag and You're Out and Big City, Little Budget.
Wendy Watta is a Kenyan travel influencer who documents her voyages on Youtube and Tiktok. Her vlogs really tell the story about the countries she visits. She mainly travels to Australia and Africa.
Sam Adeleke is a travel influencer who understands the struggles people can go through when planning a trip. That is why he has dedicated his instagram to helping other vacationers find the best travel deals. He also talks about the best places to travel within Africa and especially Nigeria, his home country.
Wode Maya is an African travel influencer who documents his intercontinental journeys in vlogs on his Youtube channel! His videos capture the diversity within African cultures, particularly in his sit-down vlogs in which he talks to the locals of various countries. He also connects with African innovators and helps put their accomplishments in the spotlight.
7. Neema Jodie Ngelime, @thebongolese
This is where you go to see compelling images of the African experience and beautiful reimagined perspectives through the lens of Tanzanian Neema Jodie Ngelime. She combines photography with storytelling based on her travels, making you feel as if you were there alongside her. She is a creator who strives to portray an authentic African perspective, moving away from harmful stereotypes.
Web Story