Aso Ebi Illusion Lace Styles That Will Make You Stand Out at Any Occasion
The Aso Ebi illusion lace style is a stunning and adaptable fashion that can enhance the elegance and romance of any outfit. When executed flawlessly, the illusion lace design imparts a sense of mystique, creating an alluring aura around a woman's appearance.
"Illusion lace" is a type of lace designed to give the impression that it's a natural extension of the wearer's body. This effect is achieved by using an ultra-thin, sheer fabric such as tulle or organza as a base, which is then delicately embroidered with lace designs. The end result is a lace that appears to float on the skin.
Illusion lace creates a stunning effect that appears as though the lace is floating on the skin by layering it over a nude mesh or silk material that matches the wearer's skin tone. This technique is particularly popular for formal events and wedding gowns, as it produces a beautiful and enchanting look.
The versatile illusion lace can be incorporated into various designs, whether it's used to fully cover a bodice or dress of a skirt, or simply to create a delicate and subtle effect on a neckline or sleeve. It complements a range of materials like satin, chiffon, or crepe, to lend a unique and beautiful look.
By incorporating illusion lace, Aso Ebi styles can be transformed into stunning and sophisticated ensembles that seamlessly blend traditional and modern aesthetics. These outfits exude both elegance and timelessness. STYLEAFRIQUE™•com has compiled some Aso Ebi illusion lace styles below.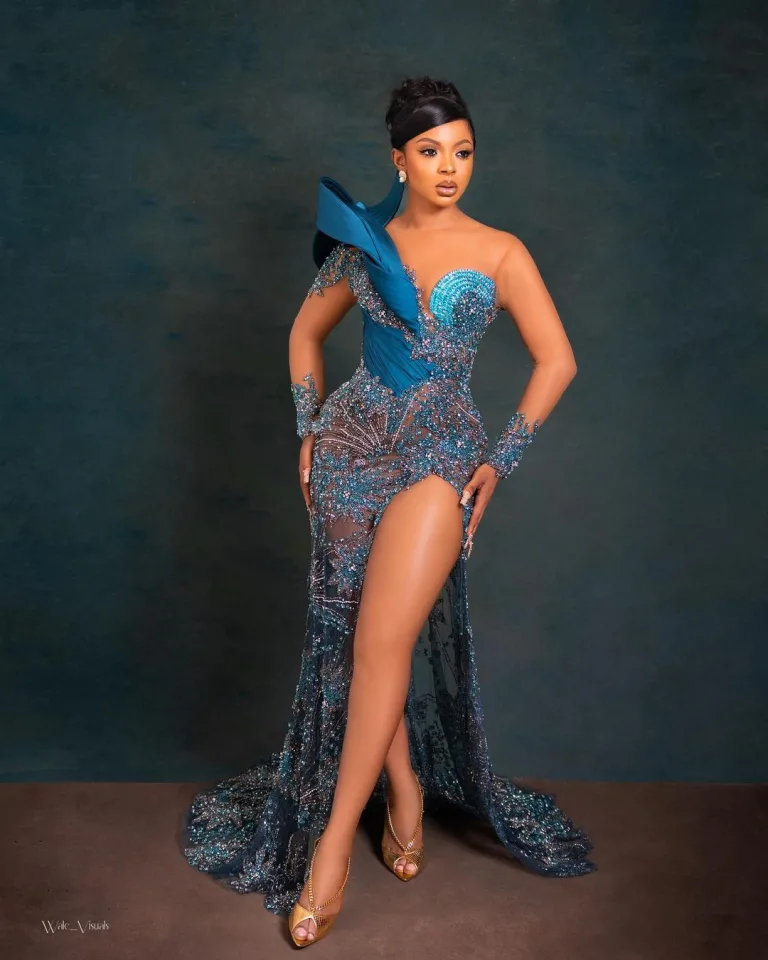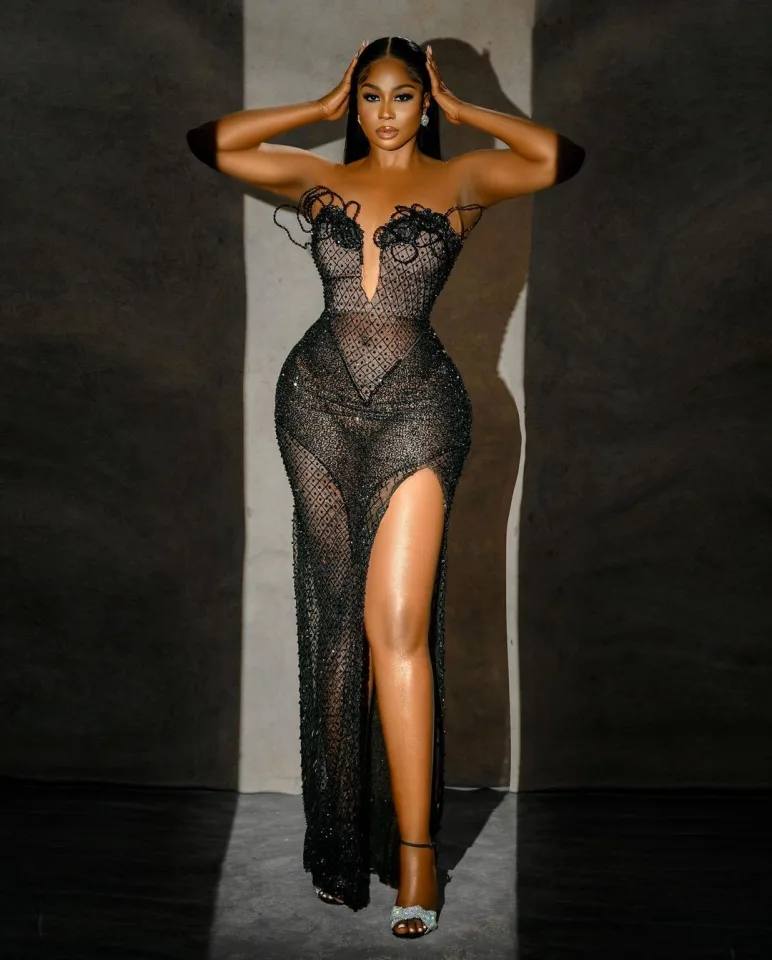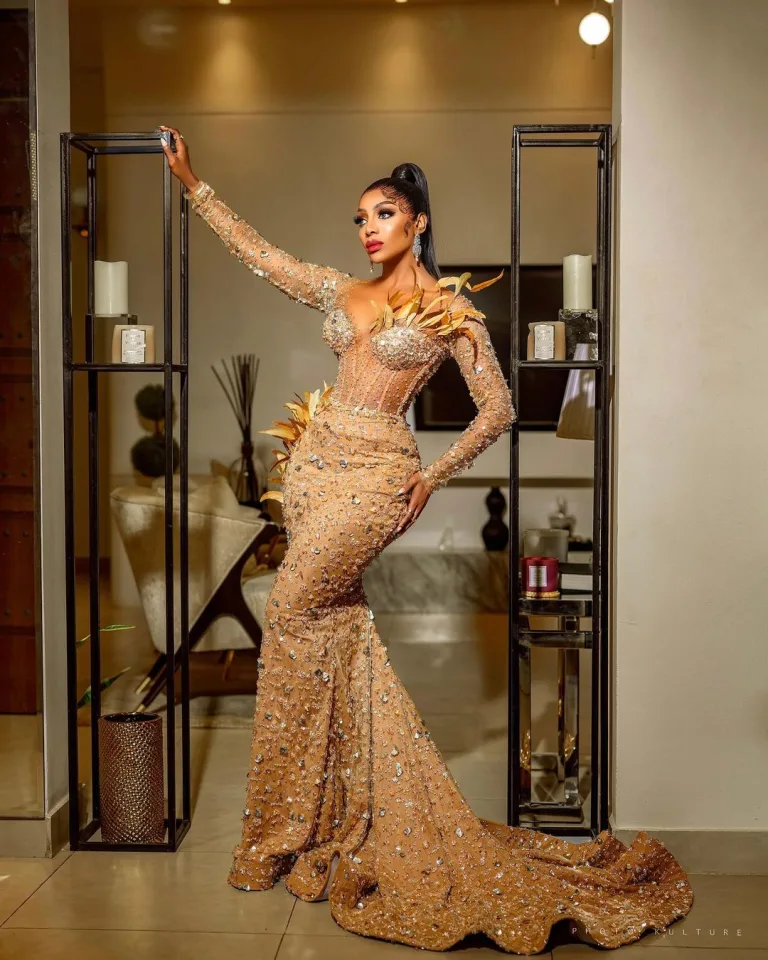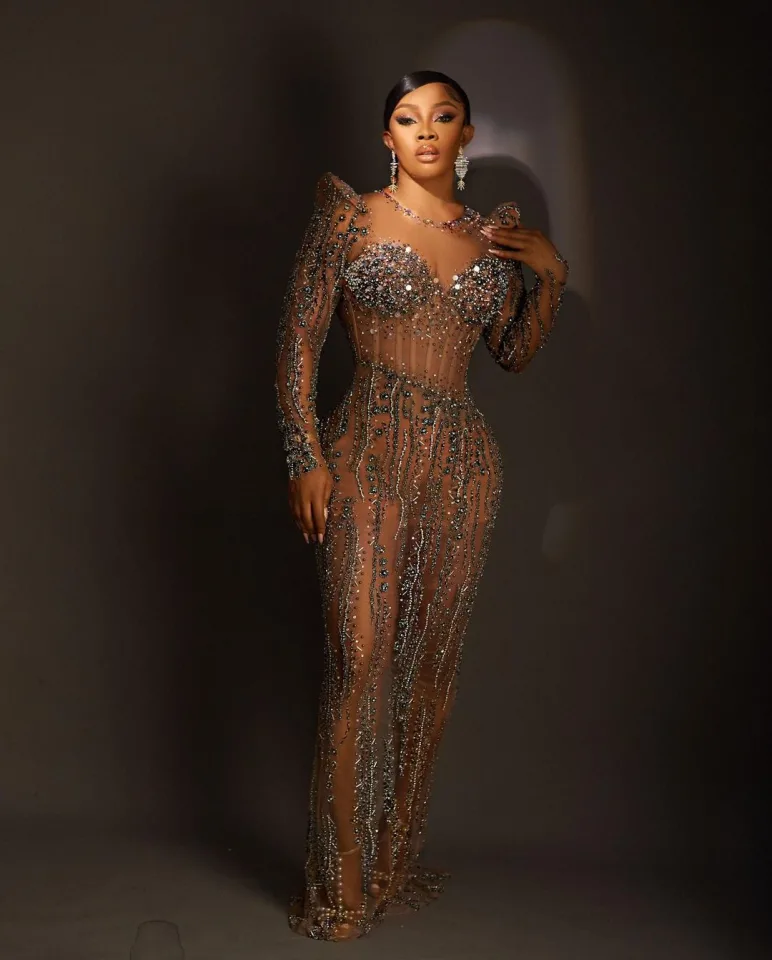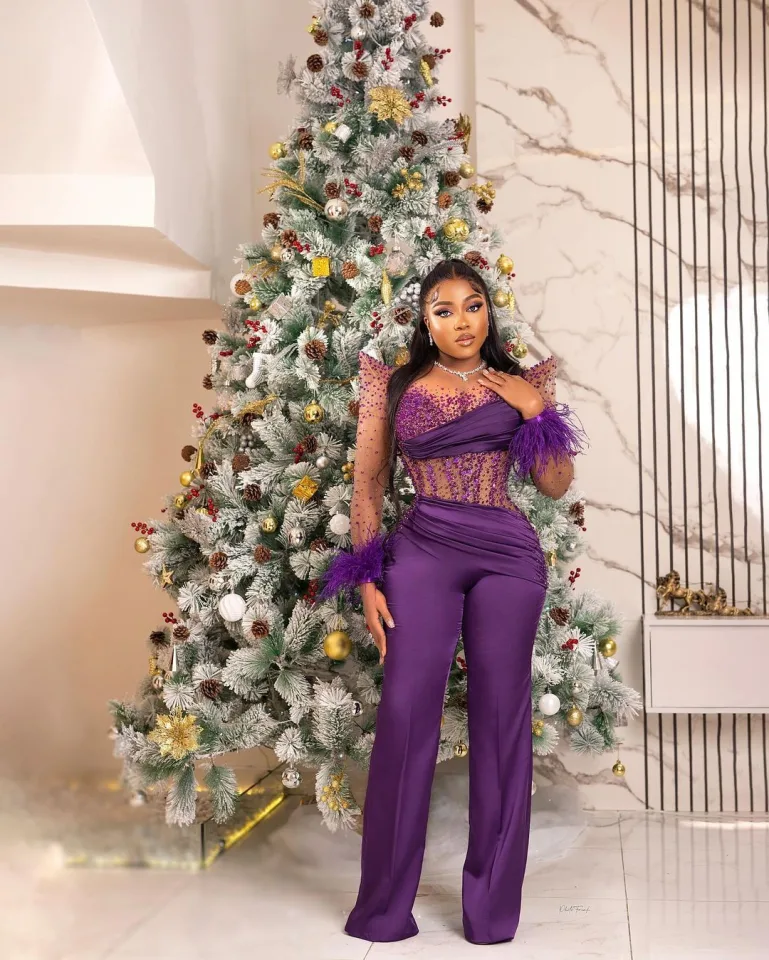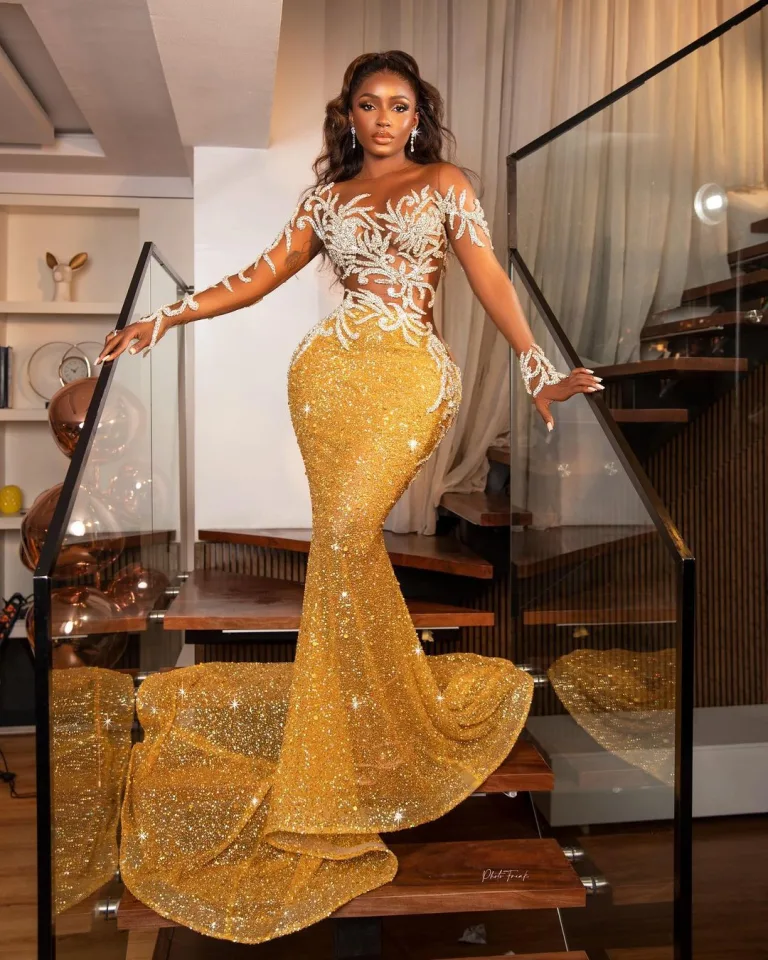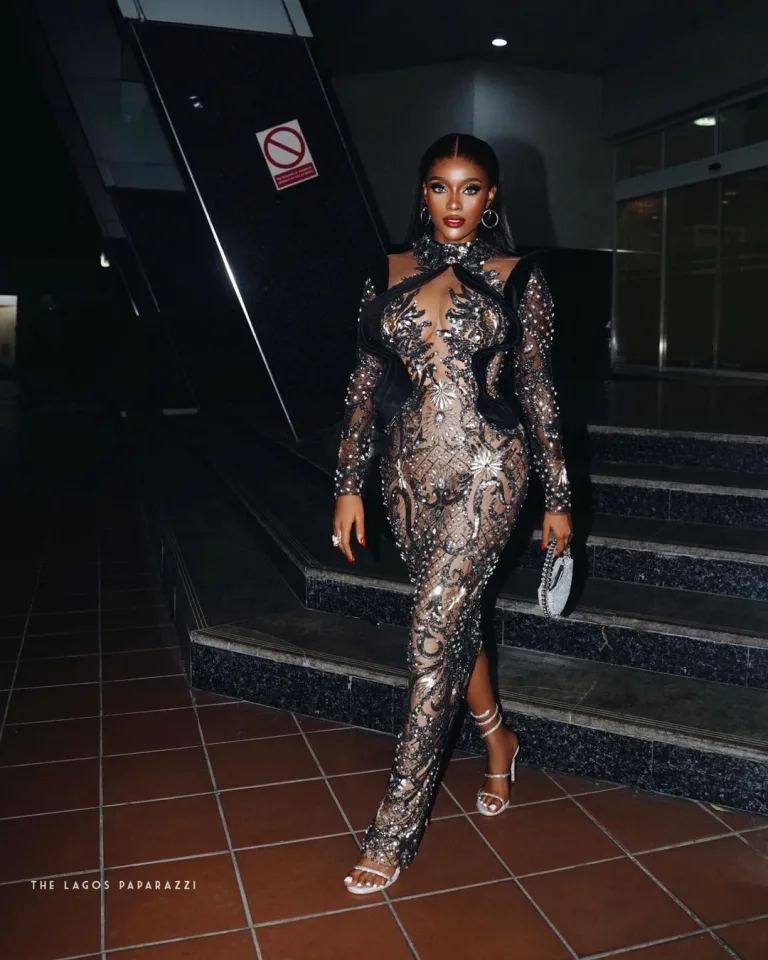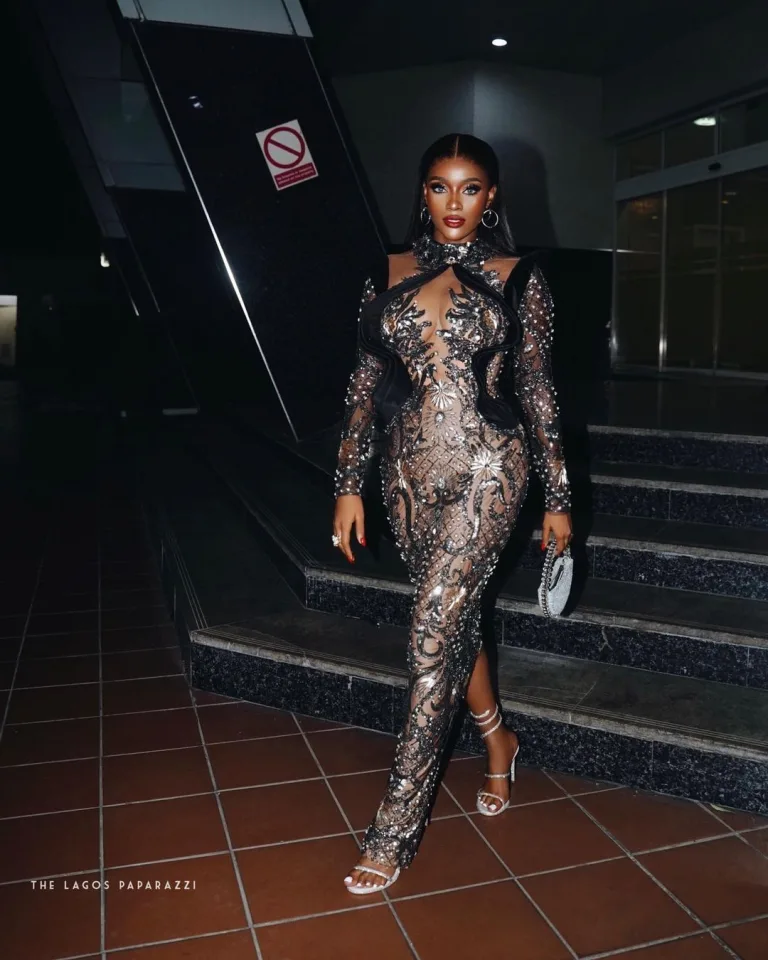 Web Story