Elevate your Wardrobe with the New Collab from & Other Stories x Sindiso Khumalo
The latest collection from & Other Stories features a collaboration with Sindiso Khumalo, a South African fashion brand that celebrates the designer's heritage through the use of vibrant colors, organic textures, and feminine details.
The collection, which was launched yesterday, draws inspiration from vintage portraits of African women from the 1800s, resulting in bold and bright designs that exude a sense of femininity. This exciting collaboration brings a touch of Cape Town's unique style to retailers' shelves
"As an African designer, what truly matters to me is designing clothing that can highlight my African heritage and history and bring it to light in a contemporary setting," she said in a press release. "I like to bring cultural elements that represent who I am into textiles."
"The starting point for the co-lab collection was the materials themselves and ensuring they were sourced in a more sustainable way," says Khumalo. It's essential for me to use more sustainable materials and to create garments that are going to be long-lasting."
"Some of the silhouettes are inspired by vintage portraits of women from Africa and the African diaspora. South Africa's cultural and natural landscape is expressed in prints and colour. Clothing can be a form of medicine. It can evoke emotions and make you feel strong, alive and empowered", says Khumalo.
Scroll down to see Sindiso Khumalo x & Other Stories collection:
Ruffled Geometric-Print Midi Dress
Cotton Blend Embroidered Shorts
Boxy Embroidered Cotton Jacket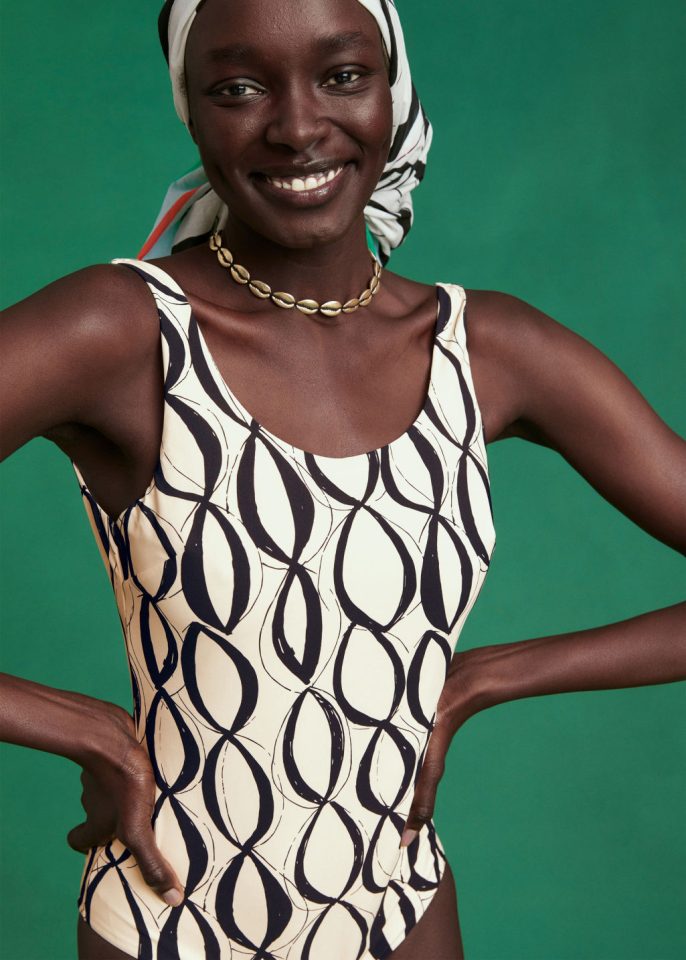 Colour-Block Hand-Crocheted Shorts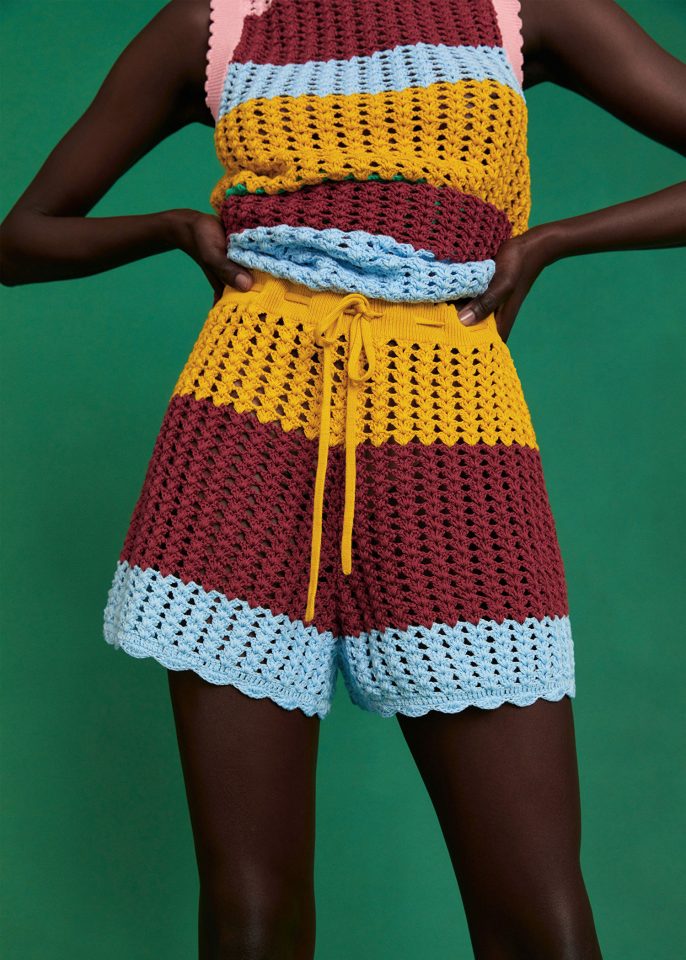 Colour-Blocked Hand-Crocheted Top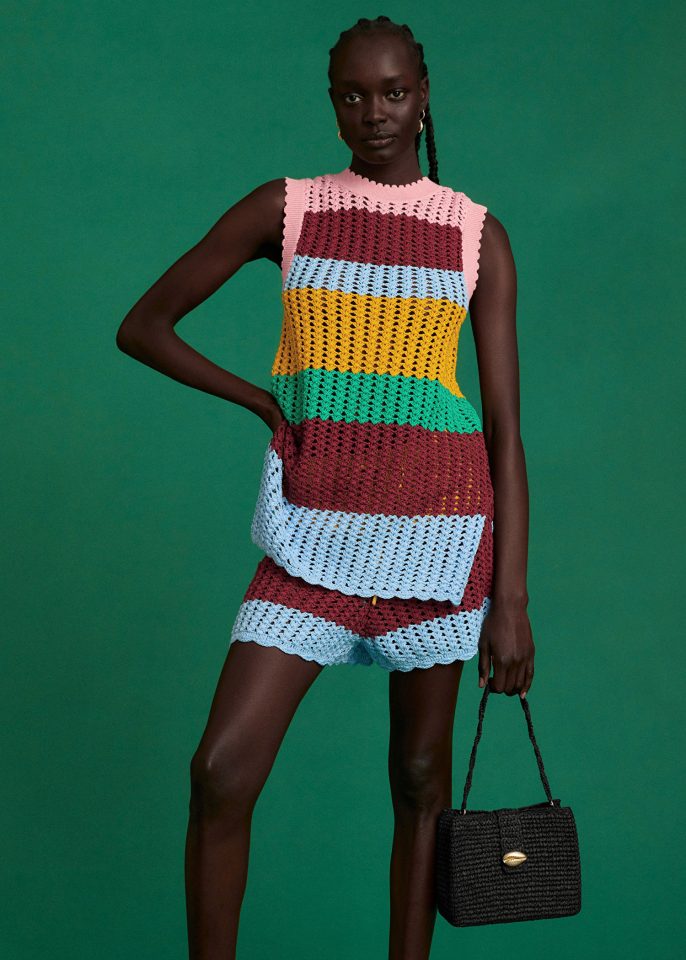 Structured Cotton Detachable Collar Jumpsuit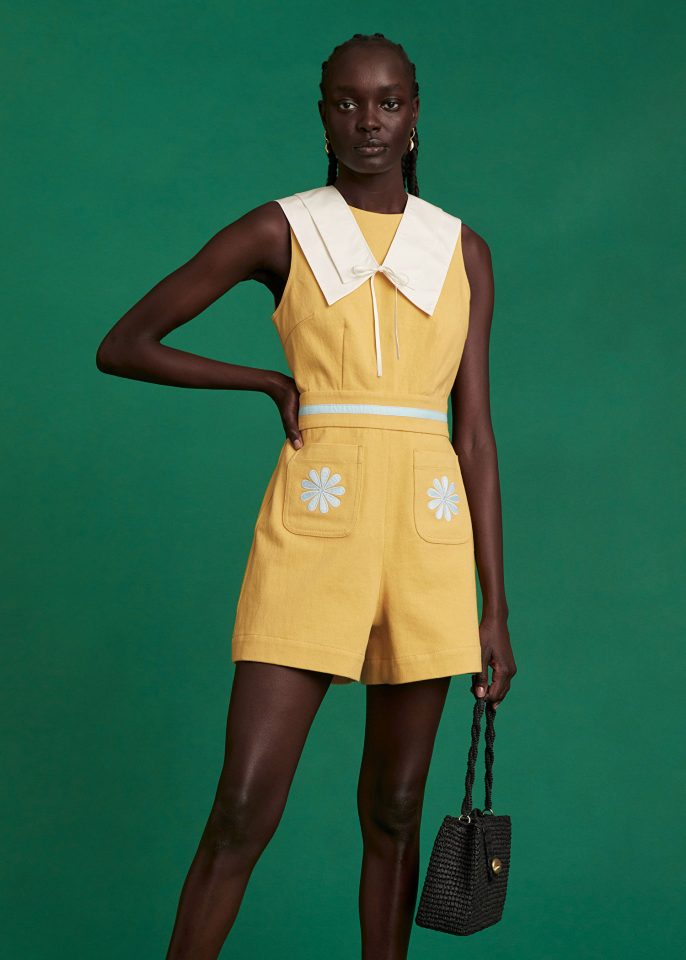 Structured Cotton Detachable Collar Dress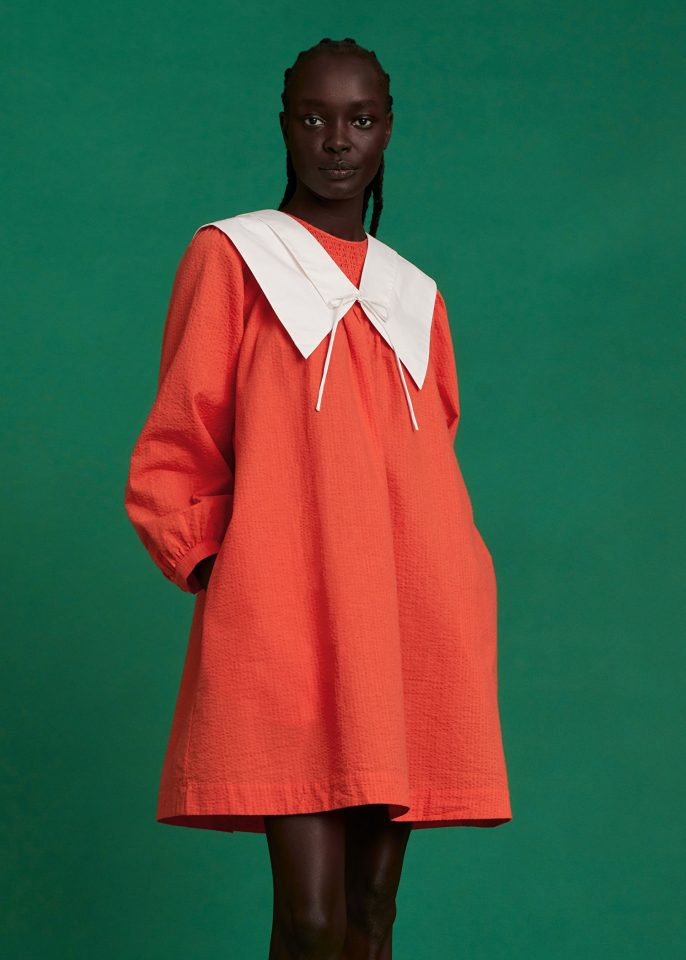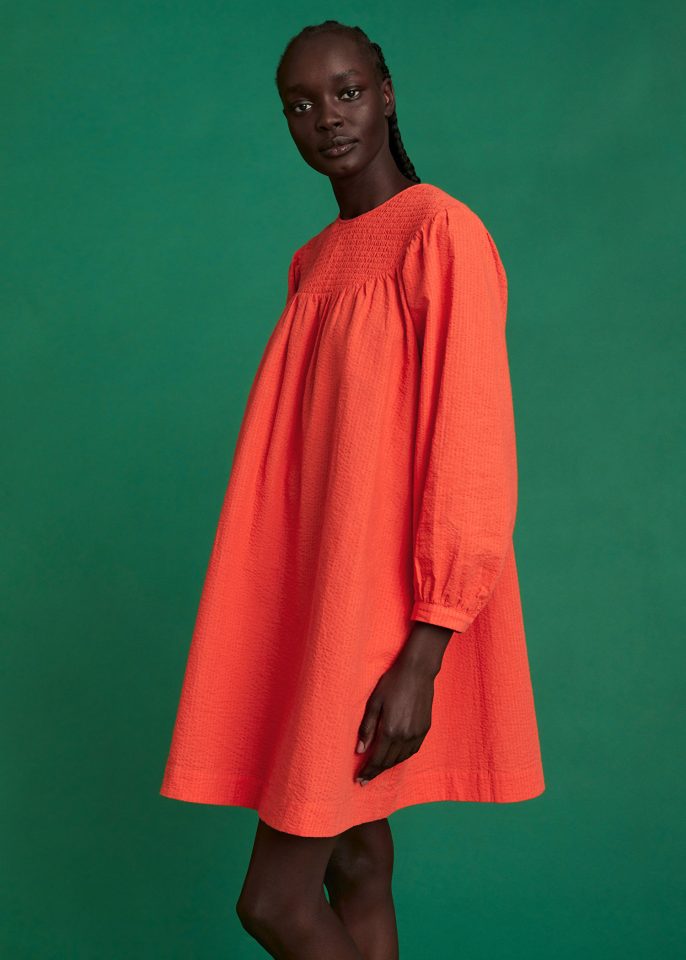 Embroidery Anglaise Cotton Dress
Contrast Frill Detail Midi Dress
Structured Geometric Patterned Blouse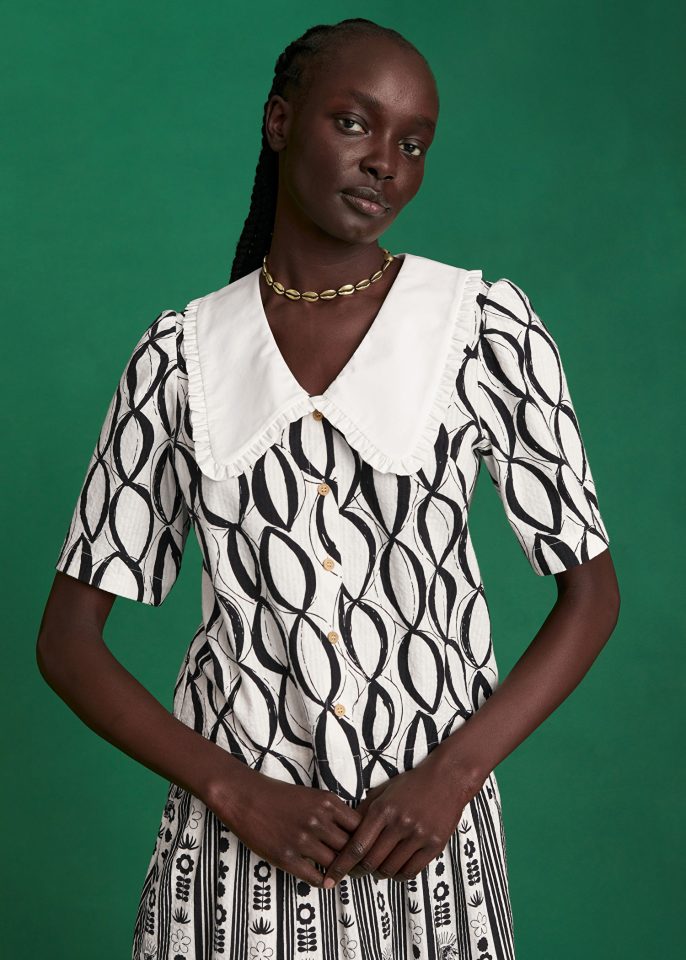 Structured Geometric Print Skirt
Web Story