South African Fashion Week (SAFW) 2023: An Exciting Line-Up of Top Designers and New Talent
South African Fashion Week (SAFW) is one of the premier fashion events in Africa, showcasing the latest trends and designs from some of the continent's most talented fashion designers. This annual event brings together fashion industry insiders, buyers, and fashion enthusiasts from all over the world to witness the creativity, innovation, and beauty of African fashion.
This year's SAFW 2023 which will be hosted at Mall Of Africa from 20-22 April promises to be an exciting event, featuring the latest collections from both established and up-and-coming designers. With a focus on sustainability and ethical fashion, the event aims to promote responsible and mindful consumption within the industry, while celebrating the diversity and creativity of African fashion.
In its 26th year, the country's top fashion design platform, organized with the support of Mall of Africa, Mr. Price, Cruz Vodka, Oppo, Carlton Hair and M.A.C make-up, the South African Fashion Week SS23 will host 11 shows over three days and show 39 collections.
Limited tickets for these Spring Summer 23 collections are now officially available on Quicket South Africa! Be sure to get yours before they are gone.
We can't wait to see what South African designers will bring to the runway for their SS23 collections at South African Fashion Week! Expect to see new collections from this designers below:
Mantsho by Palesa Mokubung
Catch Mantsho by Palesa Mokubung showcase her #SS23 collection on Day 1, Show 3 at 20:30.
Established in 2004, Mantsho was the first African signature to collaborate with international fashion retailer, H&M, to produce the Mantsho x H&M collection which was sold at the retailer's flagship and online stores worldwide.
A fine balance between form and function, the distinctive bespoke Mantsho garments, silhouettes, prints and textiles, are inspired by globalised African nomads who remain reverent of their own unique culture.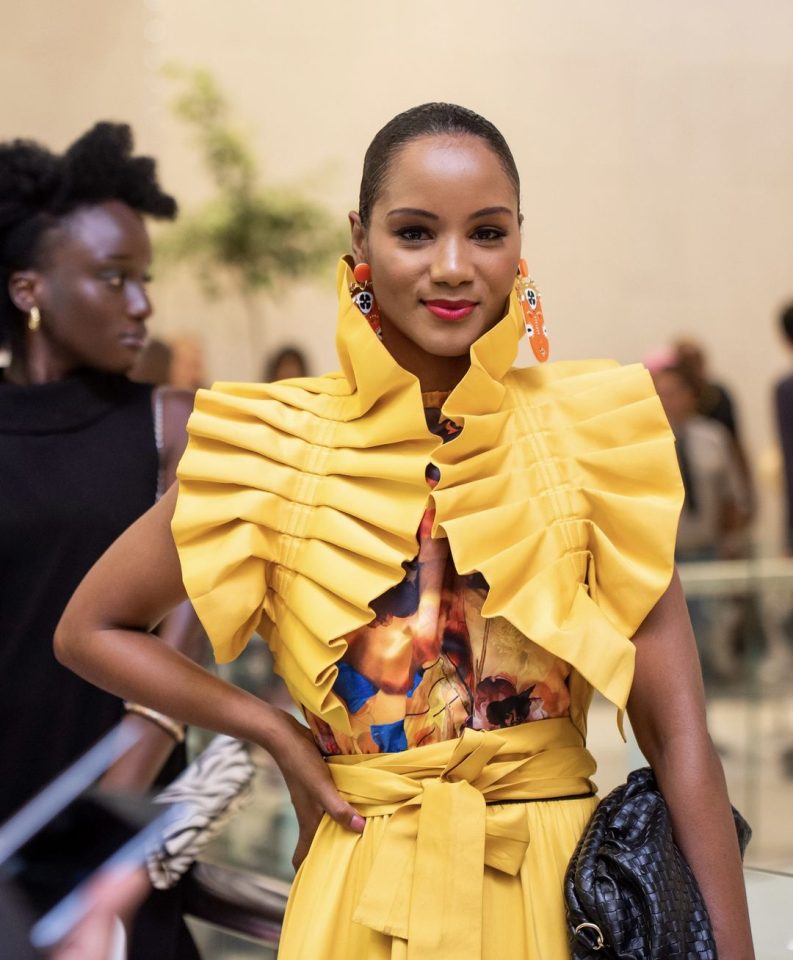 Lunar
Catch Lunar showcase their #SS23 collection on Day 1, Show 3 at 20:30
A South African eco-fashion and lifestyle brand that has firmly established themselves as one of the country's leading design labels over the past 25 years. Creating understated, sophisticated clothing using only the finest, most sustainable natural fabrics.
Drawing inspiration from nature and the African landscape LUNAR crafts clothing to be as natural as possible, both in fabrication and in design. Perhaps because of this close affinity to nature, we are intimately aware of the effects of our actions and always strive to lessen our impact and focus on 3 core priorities: best for you, best for our community and best for the earth.
Isabel de Villiers Clothing
Catch Isabel de Villiers Clothing showcase their #SS23 collection on Day 2, Show 3 at 20:30.
Pretoria-based De Villiers graduated from Tshwane University of Technology and worked in the fashion industry for several year before launching her namesake brand, Isabel de Villiers Clothing.
She regards her signature as a reflection of the many shapes and sizes women assume during their lives designing pieces that are easy-to-wear, flattering, well-fitting and last a lifetime. She is fascinated by colour therapy and how colour reflects the psyche.
Launched in 2012, Isabel de Villiers Clothing is a size-inclusive womenswear label with a modern and effortless design aesthetic and a strong focus on silhouettes and colour. Her signature's laser cut pieces and the concept of "all shapes, all sizes", are the hallmarks of the signature.
The SS24 collection explores the depth of friendships, connection, and unity. As one half of a twin, she has drawn this season's inspiration from the human need to connect and identity and how this is expressed in our relationships.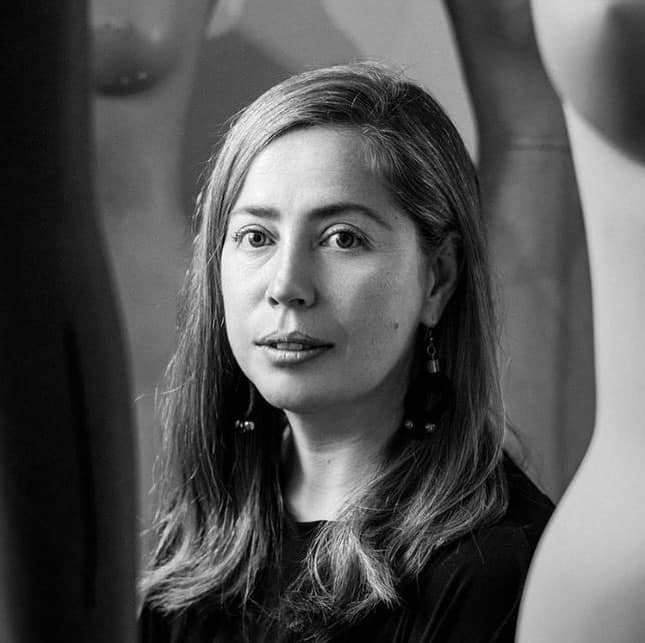 Fuata Moyo
Catch Fuata Moyo showcase their #SS23 collection on Day 3, Show 1 at 17:30.
Jointly owned by siblings, Kabambi, Martine, Lucienn and Tshimaro Mbiola, Fuata Moyo is brand and production company combining art and fashion to create unique pieces with personality.
Fuata Moyo is a Swahili phrase meaning "to follow your heART". The brand tells the story of an African family's heritage, legacy, and journey through art. It is also the story of losing a father at a young age and the loss, sacrifice, survival and resilience that follows in the wake of such sadness.
The label offers a suite of items including fashion, accessories, and art, as well as the customization of jackets, sneakers, or any other items a client may require. Collections are designed in capsules, in collaboration with local brands and designers, as well as with an in-house team.
Fuata Moyo subscribes to a circular economic approach, which is reflected in its use of recycled and upcycled garments and material.
Helon Melon Studio/Workshop
Catch Helon Melon Studio/Workshop showcase their #SS23 collection on Day 3, Show 2 at 18:30.
Clean and uncluttered, the Helon Melon signature is quintessentially season-less and earth-friendly.
Foy Bear
Catch Foy Bear showcase her #SS23 collection on Day 3, Show 1 at 17:30.
Founder and creative director, Malaisane, graduated in fashion design from the University of Johannesburg and obtained a Btech qualification from the Cape Peninsula University of Technology. Whilst studying she had the opportunity to demonstrate her talent by designing a cocktail dress for a finalist in the 2017 Miss South Africa contest.
Another accolade was her fourth-year collection, which was the focus of a fashion film nominated at the Bokeh fashion film festival. She interned as a buyer at The Foschini Group for Markham and Sportscene, before launching her label in 2022 and becoming a finalist in the SAFW's Scouting Menswear competition.
Foy Bear is a gritty fusion of streetwear and sports lux. It is centred around the idea of transformative sustainability where garments may have multiple looks that give the wearer more value and longevity without compromising on aesthetics.
Essie Apparel
Catch Enhle Mbali Maphumulo showcase her Essie Apparel #SS23 OPPO Collection on Day 2, Show 1 at 18:30 in collaboration with OPPO.
Multi-talented actress, designer, and TV host, Enhle Mbali, debuted her Essie Apparel label at SA Fashion Week in 2020. In the same year she collected her first international award for best designer collection at the Fashion Community Week, in San Francisco, United States as well as being featured in the January 2020 edition of Vogue Italia.
The dazzling fashion-forward fusion signature that uses sculptural detail and the clever use of colour application, was launched in 2019.
Ephymol
Catch Ephymol showcase his #SS23 collection on Day 3, Show 3 at 19:30.
Ephraim Molingoana started his label, Ephymol, in 2002, following a career as a stylist and model. The iconic menswear signature is distinguished by its careful consideration, exceptional fabric, and attention to tailoring detail.
Black Coffee
Catch Black Coffee showcase their #SS23 OPPO Collection on Day 2, Show 1 at 18:30 in collaboration with OPPO.
The iconic Black Coffee label with its name inspired by late nights, hard work, and the 1948 Sarah Vaughan classic, debuted at SA Fashion Week in 1999. The label is distinctive for the way it blurs fabrication & fashion. The sharp structural designs are characterised by complex, layered shapes that yield a fastidious fashion sensibility that is at once restrained and bold. Complex geometries are explored, often melding the body with the pattern in a meticulous feat of engineering. It renders fabric in relief, its carved features projected from the surface, marking the body so that skin is brought to prominence & embossed with fabric.
Despite its exact geometry, the signature always remains subdued with utterly feminine traits like fine pleating and intricate ribbon trimmings so that garments can seamlessly move from workwear to evening wear. Van der Watt is a master of discreet style. He refines craft, embellishing on traditions like millinery and applique and echoing African motifs, always with a modern verve.
Belhauzen
Catch Belhauzen showcase their #SS23 collection on Day 2, Show 3 at 20:30.
Founder, stylist and creative designer, Belinda Venter, grew up in the southern suburbs of Gauteng province in South Africa and moved to Cape Town after graduating. Raised in the countryside and spending most of her time surrounded by nature and animals, she wanted to create a brand that reflects a slower pace and process, where garments are made with care and detail, where the environment is more important than trend and where there is a purpose to every piece. In 2021 Venter launched both her sustainable luxury fashion house, situated in the heart of Cape Town, and showed her first collection at South African Fashion Week.
The brand reflects Venter's vision of sustainable luxury with a conscious or "honest luxury" creating timeless, modern, and elegant pieces made from natural and recycled fabrics. All garments are crafted in-house by Venter and her small team of skilled artisans.
The label is committed to producing powerful, modern collections without compromising its ethics and key values, taking into consideration where materials come from and by whom they are made.
Key brand highlights include being featured on the Showmax series Troukoors in 2021, being invited to attend international trade show, FILO, in Milan in 2022 and designing and styling artists for various local TV and film productions. The label launches its sustainable bridal and couture collection in the near future.
Artclub and Friends
Catch Artclub and Friends showcase their #SS23 collection on Day 3, Show 2 at 19:00.
Created by Robyn Keyser in November 2016, Artclub and Friends is an informal yet consistent collective, which allows for artistic collaborations to take shape in an organic and authentic way. Fully youth and women-owned, it is energised by creating high-quality, locally-made garments that inspire.
Artclub and Friends is an independent unisex brand, by artists/ for artists, made in Cape Town, South Africa. It was founded in 2016 with sustainability as its DNA. Collaborations have included various artists such as Lunga Ntila and Ricky Rick and capsule collections have been produced for Shelflife Store, Human by Nature, Orphan Street Clothing Store and FNB Art Fair. 2023 will see another trans-seasonal collection that speaks to the bravery and vulnerability involved in being an artist.
Fikile Sokhulu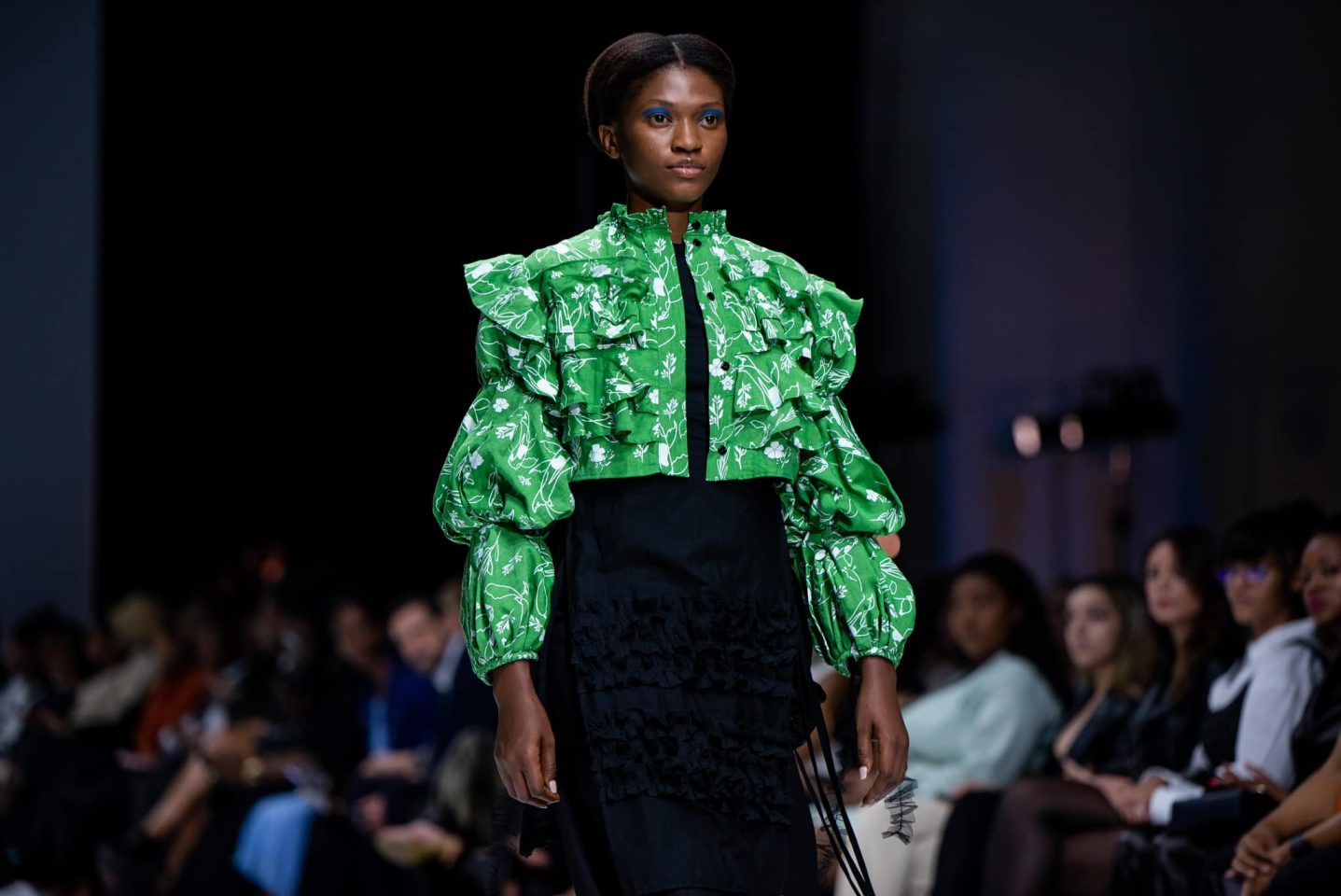 Michael Ludwig Studio
Rubicon Clothing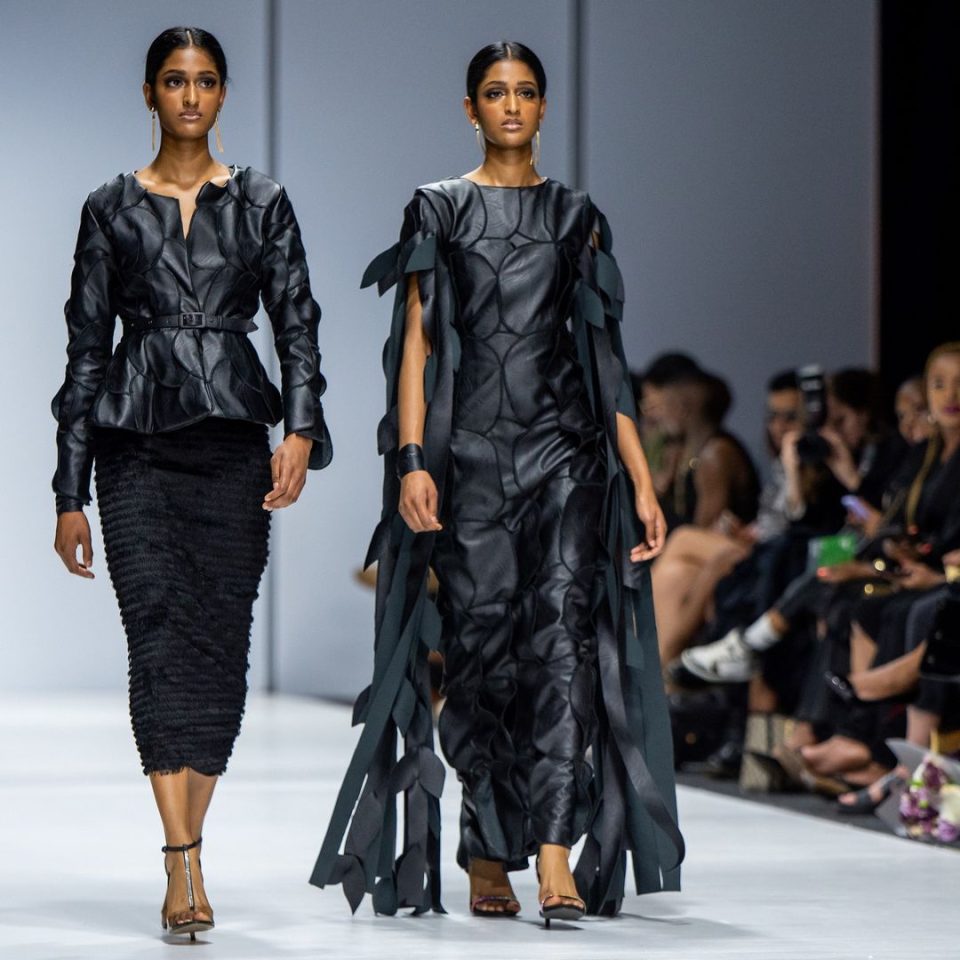 Ntando XV Artisan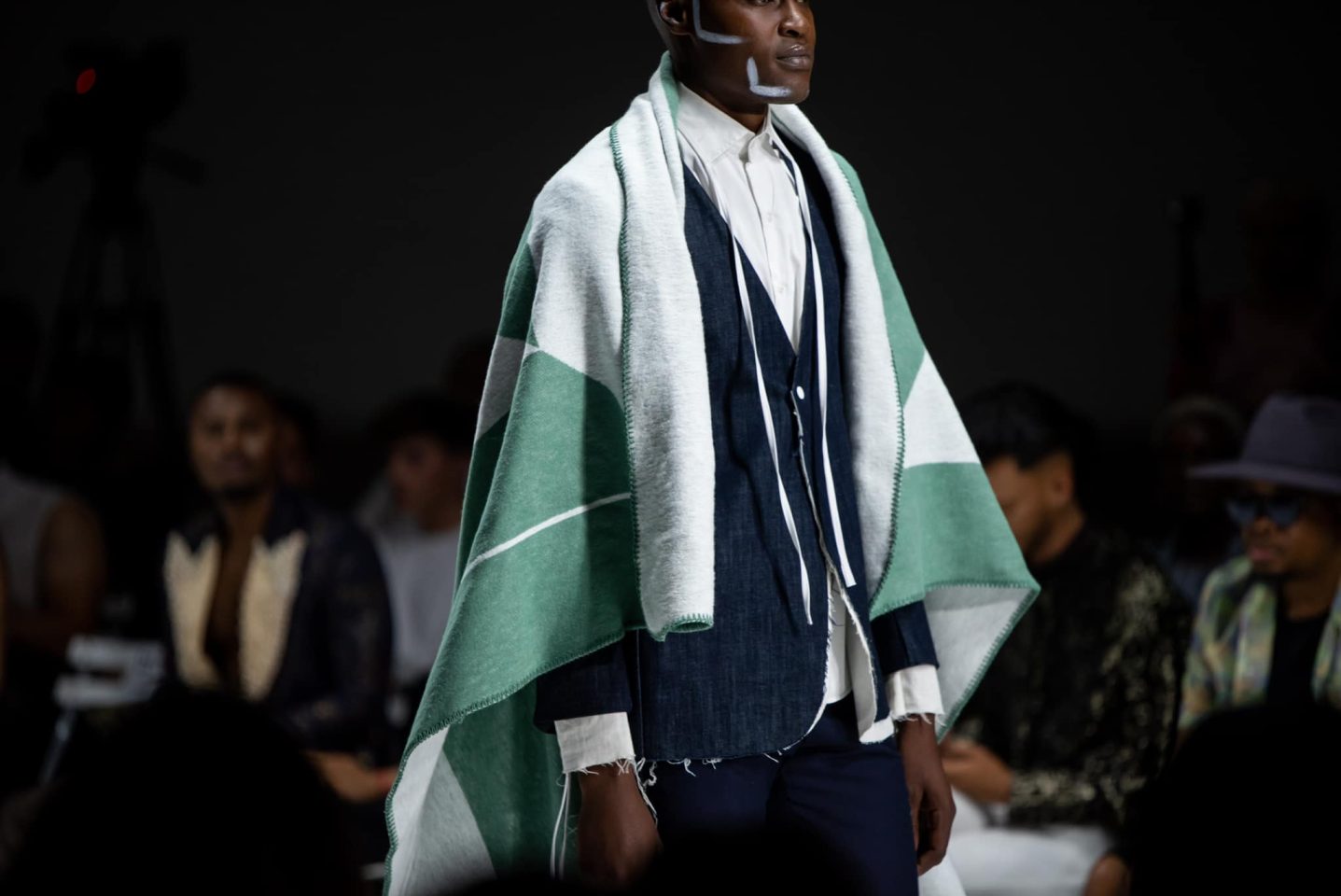 Sipho Mbuto