Nigeria's Fashion Revolution: A Look into the Future of Style
Nigeria's fashion industry has undergone a remarkable transformation over the past decade, with designers, models, and entrepreneurs showcasing the country's unique style and culture on a global stage. From traditional fabrics to modern cuts, Nigerian fashion has captured the attention of fashion enthusiasts worldwide with its advent of technology and a growing interest in sustainability, earning it a well-deserved spot in the international fashion scene.
As the industry continues to evolve and innovate, it is clear that Nigeria's fashion revolution is just getting started. In this article, we will take a closer look at the future of style in Nigeria, exploring the trends, influences, and innovations that are shaping the country's fashion landscape. STYLEAFRIQUE™•com takes a closer look at the future of style in Nigeria, exploring the trends, influences, and innovations that are shaping the country's fashion landscape.
1. Sustainable Fashion
Sustainability is a growing concern in the fashion industry, and Nigerian designers are not left out. Many designers are now incorporating sustainable practices into their designs by using recycled materials, natural dyes, and ethical manufacturing processes. These practices not only promote environmental sustainability but also ensure that the garments are of high quality and long-lasting. Some notable brands include:
Gozel Green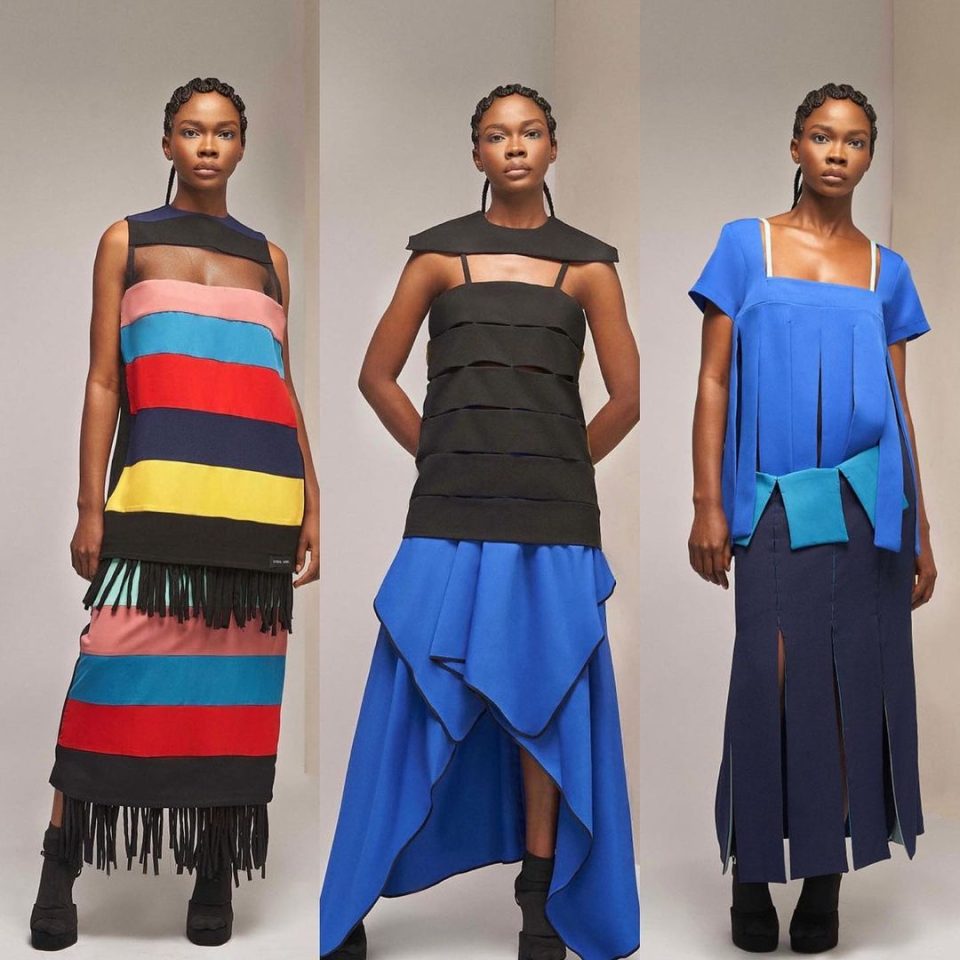 Gozel Green is a contemporary Nigerian fashion brand that has been making waves in the industry since its establishment in 2012. Founded by twin sisters, Sylvia Enekwe and Olivia Jude-Okoji, the brand is known for its commitment to sustainability which sets them apart from other designers and it is known for its unique blend of African and Western influences, resulting in stunning designs that are both modern and traditional. Their designs have been worn by celebrities such as Lupita Nyong'o, Bonang Matheba, and Chimamanda Ngozi Adichie. Their collections have been showcased at major fashion events such as Lagos Fashion Week, Arise Fashion Week, and New York Fashion Week.
WUMAN
WUMAN is a contemporary African fashion-art brand founded in 2013 by Ekwerike Chukwuma. The brand is committed to responsible production, using only ethically sourced materials and employing sustainable practices in their manufacturing process. The garments by WUMAN unify culture, heritage and African art with cross disciplinary affinities to anatomy, poetry, architecture etc.
2. Tech-Enabled Fashion
Technology has revolutionized the fashion industry, and Nigerian designers are also tapping into this trend. From 3D printing to wearable technology, designers are creating garments that are not only stylish but also have functional purposes. For example, a designer created a dress that changes colour according to the wearer's mood, while another designed a garment that can charge a phone.
There are several tech-enabled fashion designers in Nigeria who have leveraged technology to enhance their design processes, increase their reach and grow their businesses. Some notable ones include:
Lisa Folawiyo
Lisa Folawiyo is a Nigerian fashion designer who is known for her use of African fabrics, especially Ankara. She has embraced technology in her design process, using digital printing technology to create unique designs on her fabrics.
Orange Culture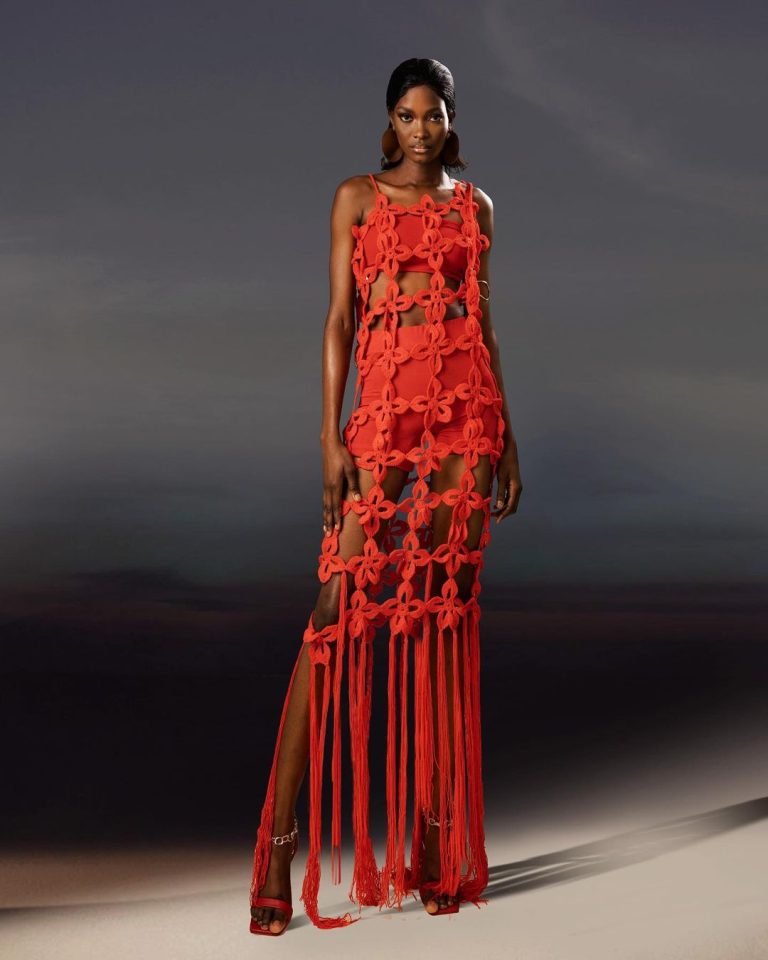 Orange Culture is a Nigerian gender-neutral fashion brand that has incorporated technology into its design process. The brand has used 3D printing to create unique and innovative designs.
TTYA London
TTYA (Taller Than Your Average) is a UK-based fashion brand founded by Nigerian designer Irene Agbontaen. The brand focuses on creating clothes for tall women and has leveraged technology to provide customized fitting solutions.
3. African Print
African prints have always been a staple in Nigerian fashion, and this trend is not going anywhere anytime soon. Designers are now incorporating African prints into their designs in innovative ways, creating unique and eye-catching pieces. From dresses to bags, African prints are being used to create stunning pieces that showcase the beauty of Nigerian culture. Some notable brands which uses African print include:
Duro Olowu
Duro Olowu is a Nigerian-born British fashion designer who is best known for his innovative combinations of patterns and textiles that draw inspiration from his international background. His eponymous brand, Duro Olowu, is known for its eclectic mix of African prints, colours, and textures that celebrate cultural diversity and empower women.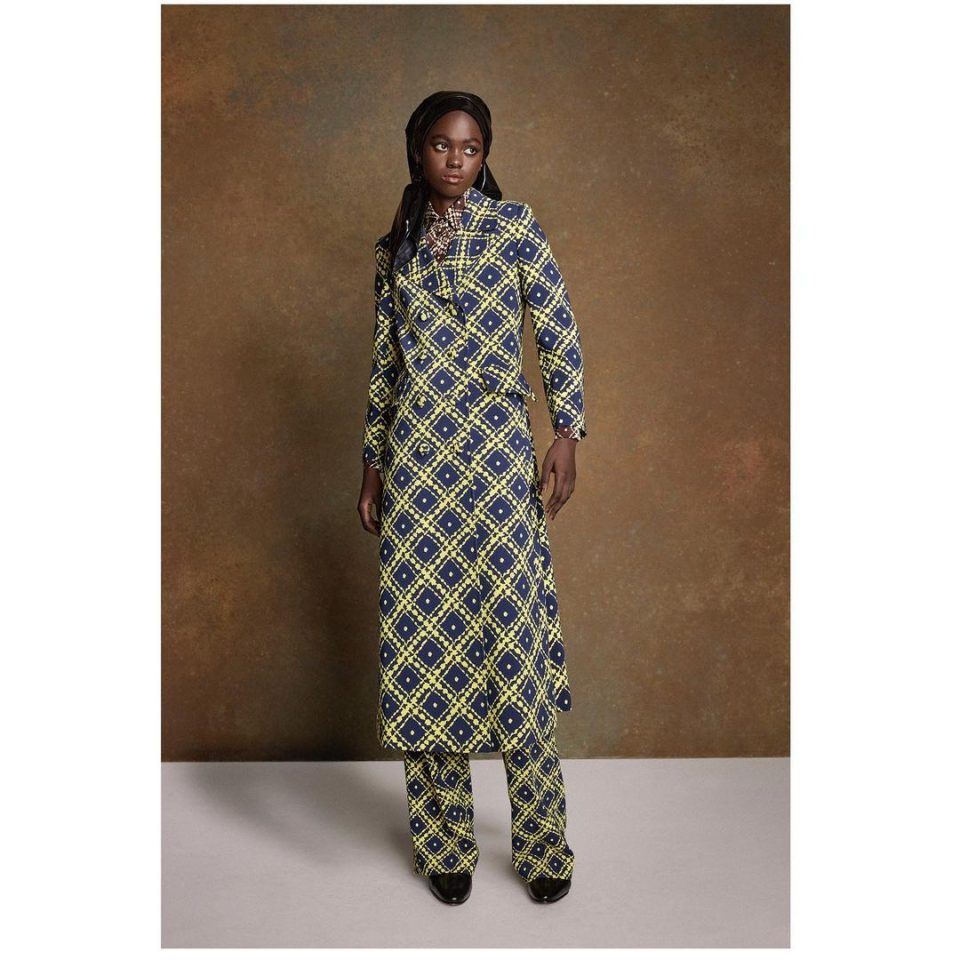 Tiffany Amber
Tiffany Amber is a Nigerian fashion brand founded in 1998 by Folake Coker. The brand has become one of the most recognized fashion labels in Nigeria and has gained international acclaim for its unique and elegant designs. Tiffany Amber is a 20 year old fashion and lifestyle brand with global appeal and a distinctly African attitude. The brand has dressed numerous high-profile clients, including former US First Lady Michelle Obama, media mogul Oprah Winfrey, and Hollywood actress Angela Bassett. Tiffany Amber has also been featured in international fashion magazines such as Vogue and Harper's Bazaar.
4. Gender-Neutral Fashion
Gender-neutral fashion is becoming more popular globally, and Nigerian designers are also embracing this trend. Designers are creating garments that can be worn by anyone regardless of their gender, blurring the lines between traditionally male and female clothing. This trend promotes inclusivity and diversity, creating a fashion industry that is accessible to all. Some notable names are:
IAMISIGO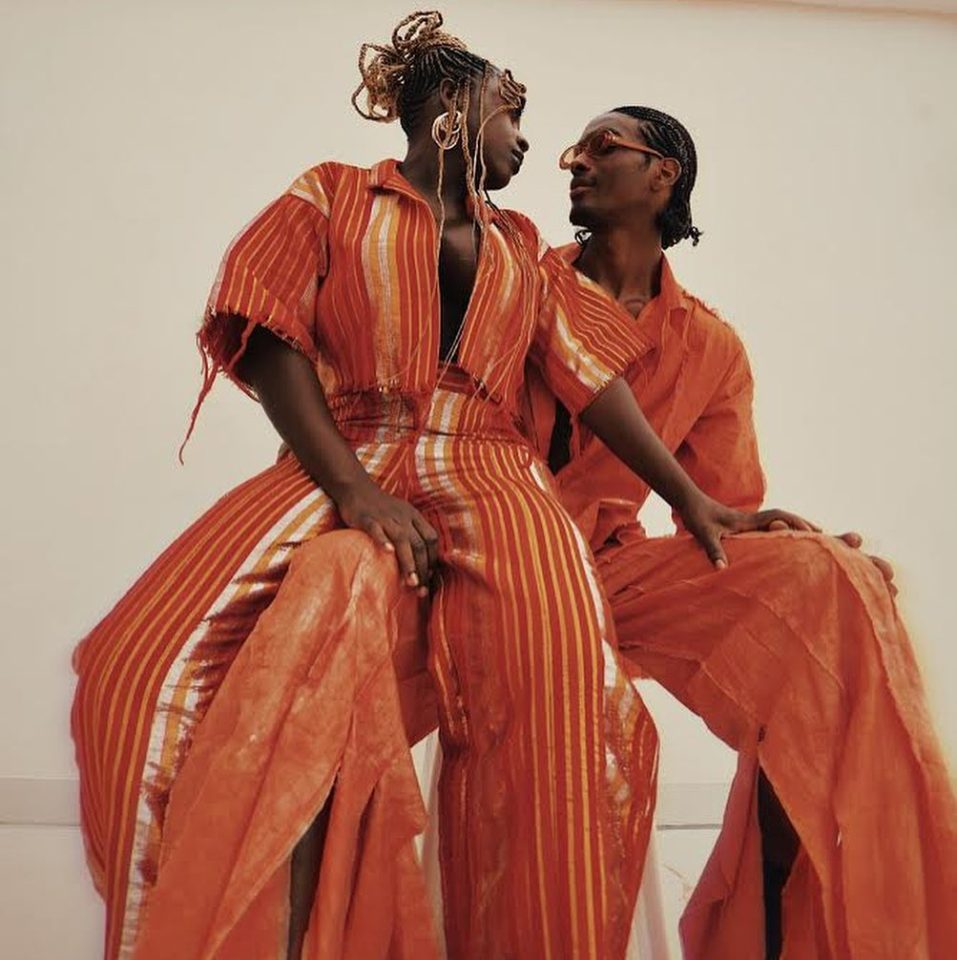 IAMISIGO is a contemporary fashion label that was founded by Nigerian designer Bubu Ogisi. The brand's collections are known for their unique blend of traditional African textiles and modern design elements that can be worn by people of any gender.
Kenneth Ize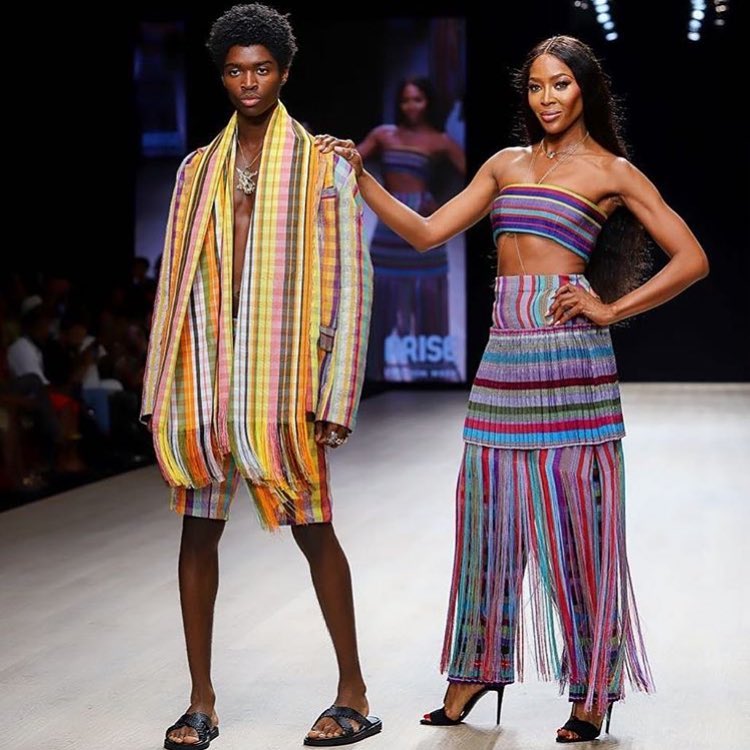 Kenneth Ize is a Nigerian fashion brand that has been gaining international recognition for its unique approach to traditional Nigerian textiles and designs. Founded by designer Kenneth Izedonmwen in 2013, the brand focuses on using traditional techniques and materials to create modern, contemporary designs. One of the key features of the Kenneth Ize brand is the use of aso-oke, a hand-woven fabric made by the Yoruba people of Nigeria
5. Minimalism
Minimalism is a growing trend in the fashion industry, and Nigerian designers are also embracing this style. Clean lines, simple designs, and neutral colours are being used to create minimalist pieces that are both elegant and timeless. This trend promotes the idea that less is more, creating a more sustainable and minimalist wardrobe. One fashion brand who uses this trend is Post Imperial.
Post Imperial
Post Imperial is a Nigerian fashion brand that blends traditional African textiles and Western silhouettes to create unique and stylish clothing. The brand was founded by Niyi Okuboyejo in 2012, with the aim of showcasing the beauty and versatility of African fabrics in contemporary fashion. Post Imperial's signature style is a fusion of African wax prints and modern tailoring, resulting in eye-catching pieces that celebrate the richness and diversity of African culture. The brand uses a variety of traditional Nigerian textiles, such as Adire, Aso-oke, and Kente, to create statement pieces that are both bold and elegant. All of its pieces are made using eco-friendly materials and processes, ensuring that the brand's impact on the environment is minimal.
The Nigerian fashion industry is rapidly evolving, and these futuristic fashion trends are just a few examples of the creativity and innovation that Nigerian designers are bringing to the industry. From sustainable fashion to gender-neutral clothing, Nigerian designers are creating garments that are not only stylish but also functional and meaningful. With these trends, the future of the Nigerian fashion industry looks bright and promising.