Collection: Thebe Magugu Spring 2023 Ready-To-Wear
Thebe Magugu is a young designer based in Johannesburg, South Africa. Originally from the small town of Kimberley, he moved to Johannesburg to study fashion design, fashion photography and fashion media from LISOF.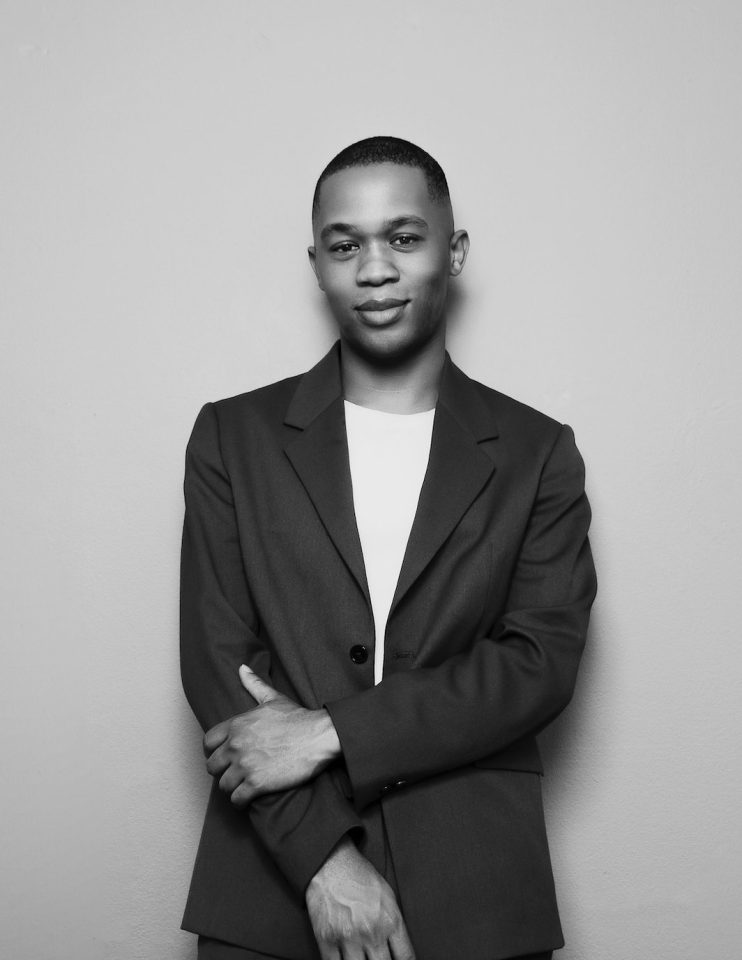 Magugu established his brand "Thebe Magugu" in 2016 and uses design as an homage to the powerful and independent matriarchs who raised him. The brand is a luxury South African fashion brand. Thebe Magugu offers ready-to-wear collections while exploring parallel concepts through multidisciplinary capsule projects. Between pillar practices of cultural honour, novelty and uncompromising quality, the brand is establishing an identity marked by self-evolving timelessness.
The brand is constantly seeking new ways of presenting women & men with clothing that embraces and enhances their everyday experience. Sleek, forward-looking design intersects with motifs & details that draw from our continent's storied past, complex present and exciting imagined futures, providing smart, multifaceted clothes that mirror the inspiring qualities of the people they are made for.
In 2019, he received the LVMH prize and won the British Fashion Council's International Fashion Showcase for curation and fashion content.
Thebe Magugu put on his first-ever women's runway show in London's Victoria and Albert Museum last Friday. In the cavernously grand Raphael Room, Magugu's audience watched avidly as models wearing his bright, neat trouser suits, happy-looking graphic prints, and dippily-swishing knife-pleated skirts emerged from a giant pink checkered laundry bag installation at the end of the gallery.
His appearance at the V&A was part of the museum's long-running free public-access Fashion in Motion series.
The brands latest collection, Spring 2023 Ready-To-Wear is featured on Vogue Runway.
Check out the Spring 2023 Ready-To-Wear in the slides below: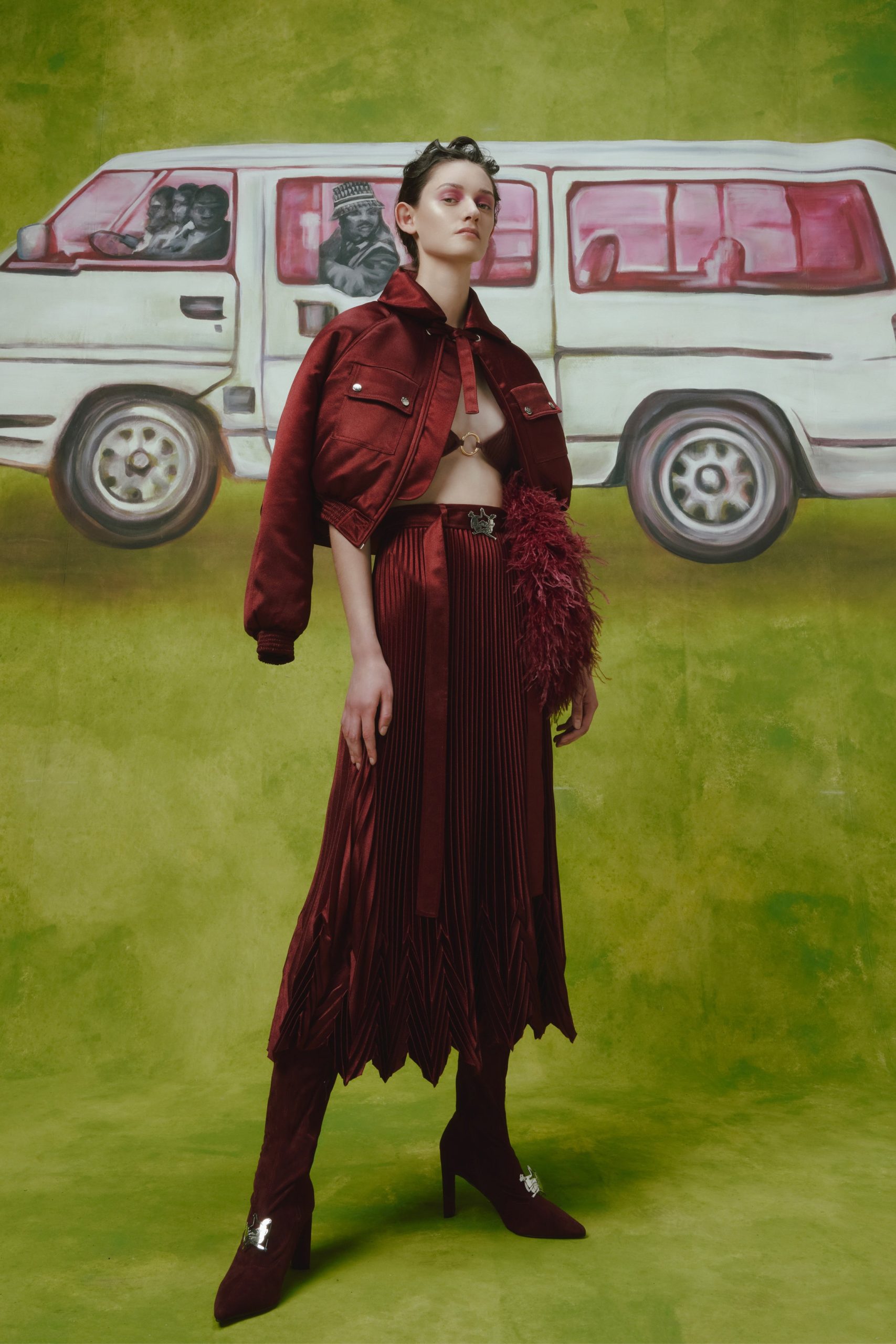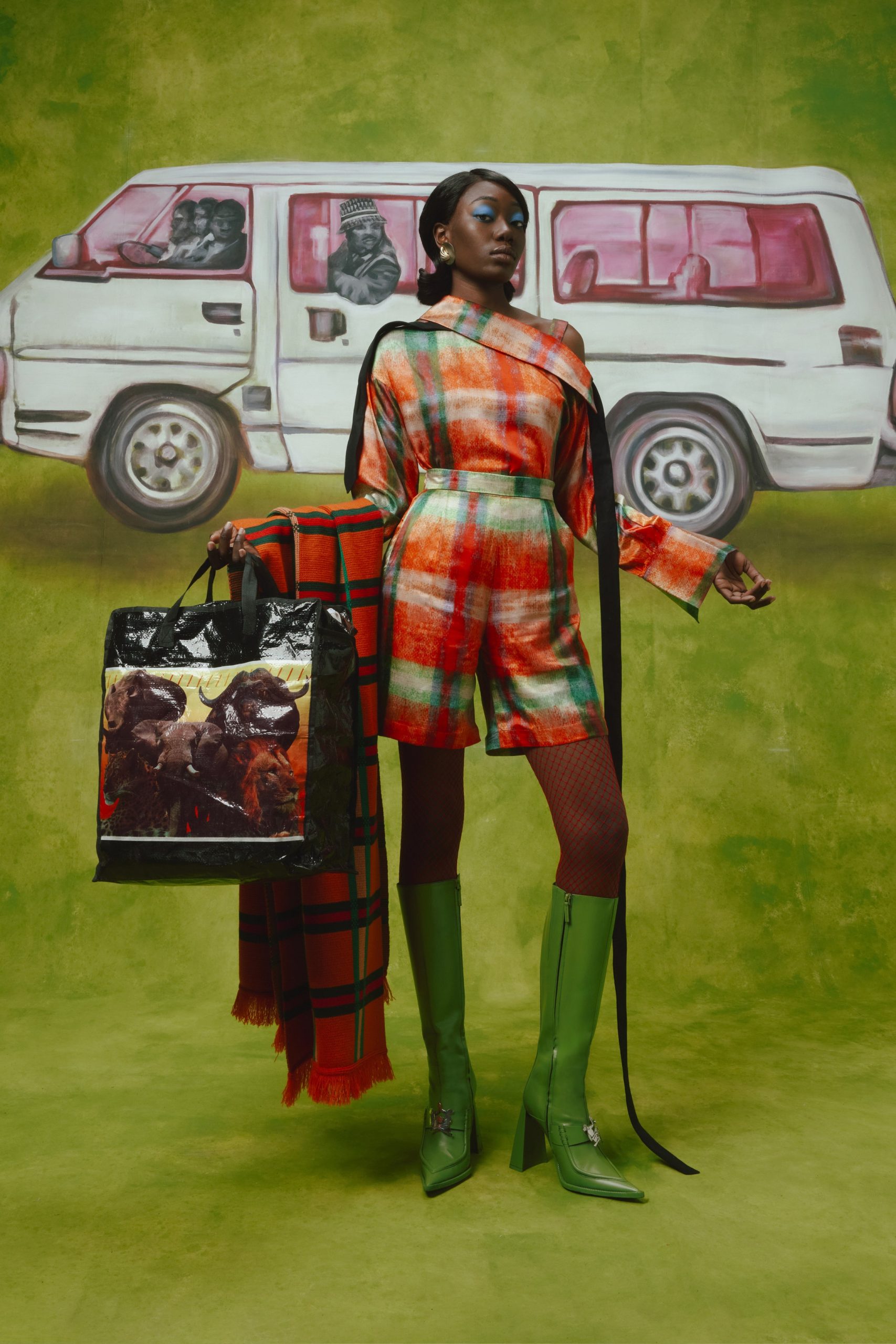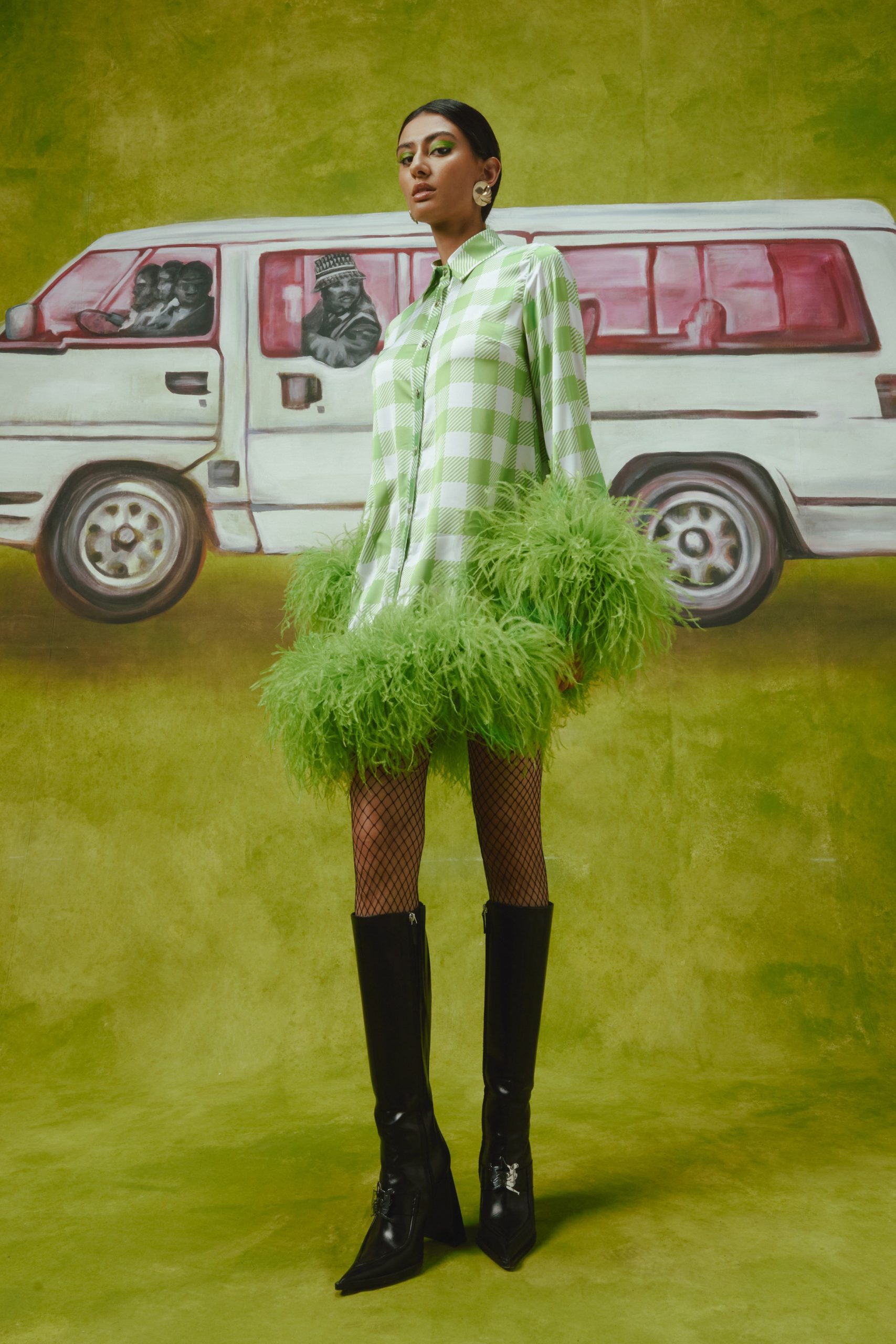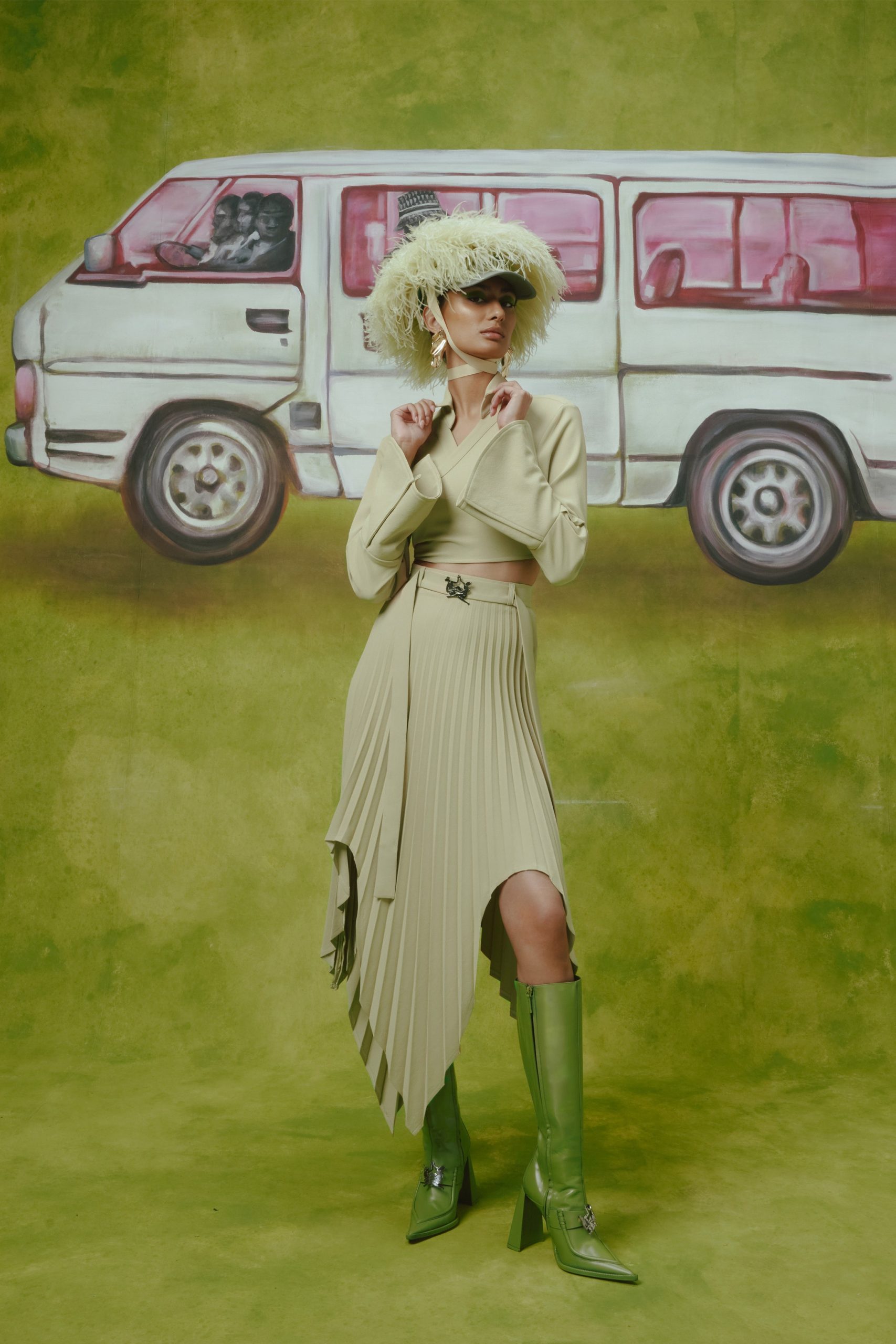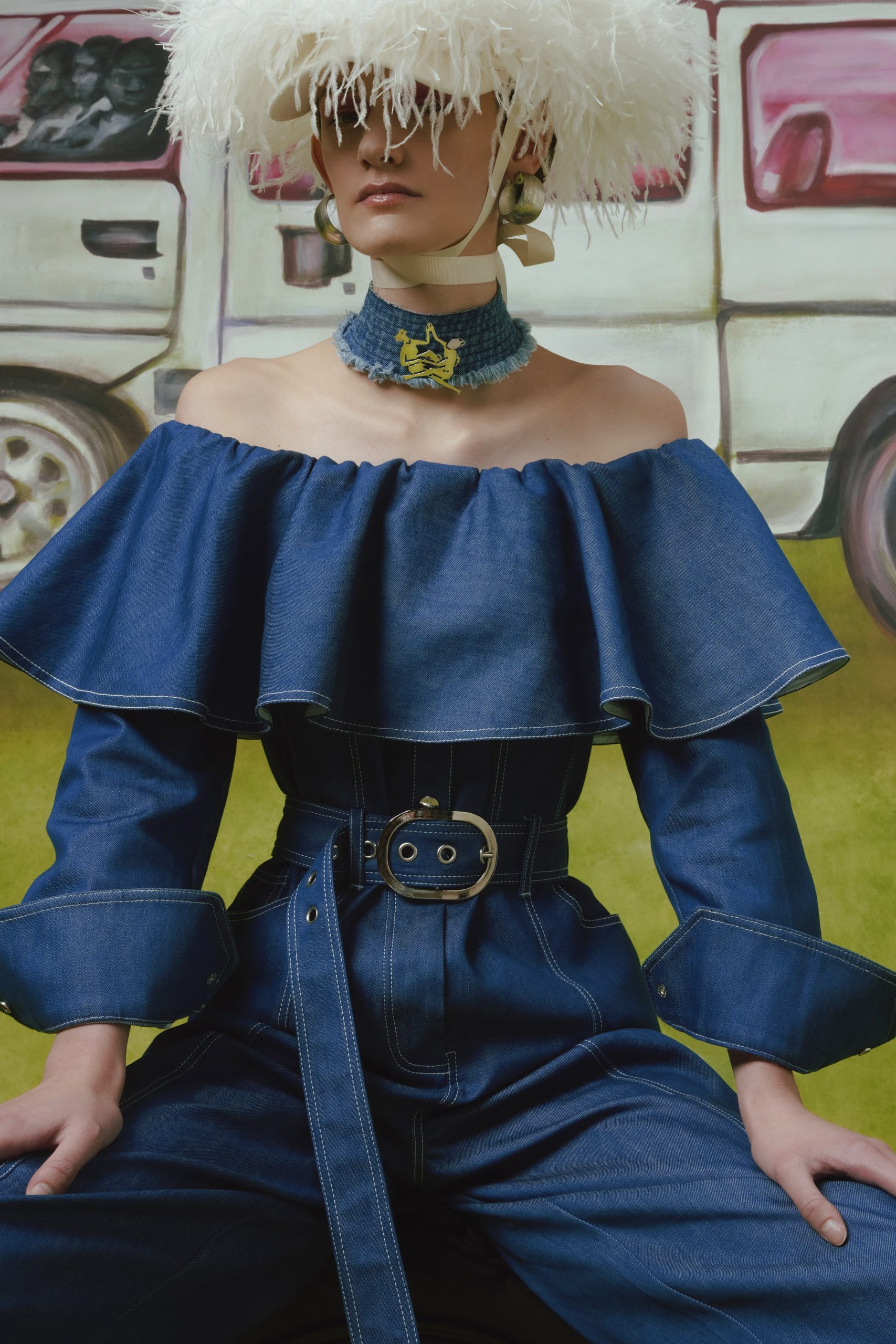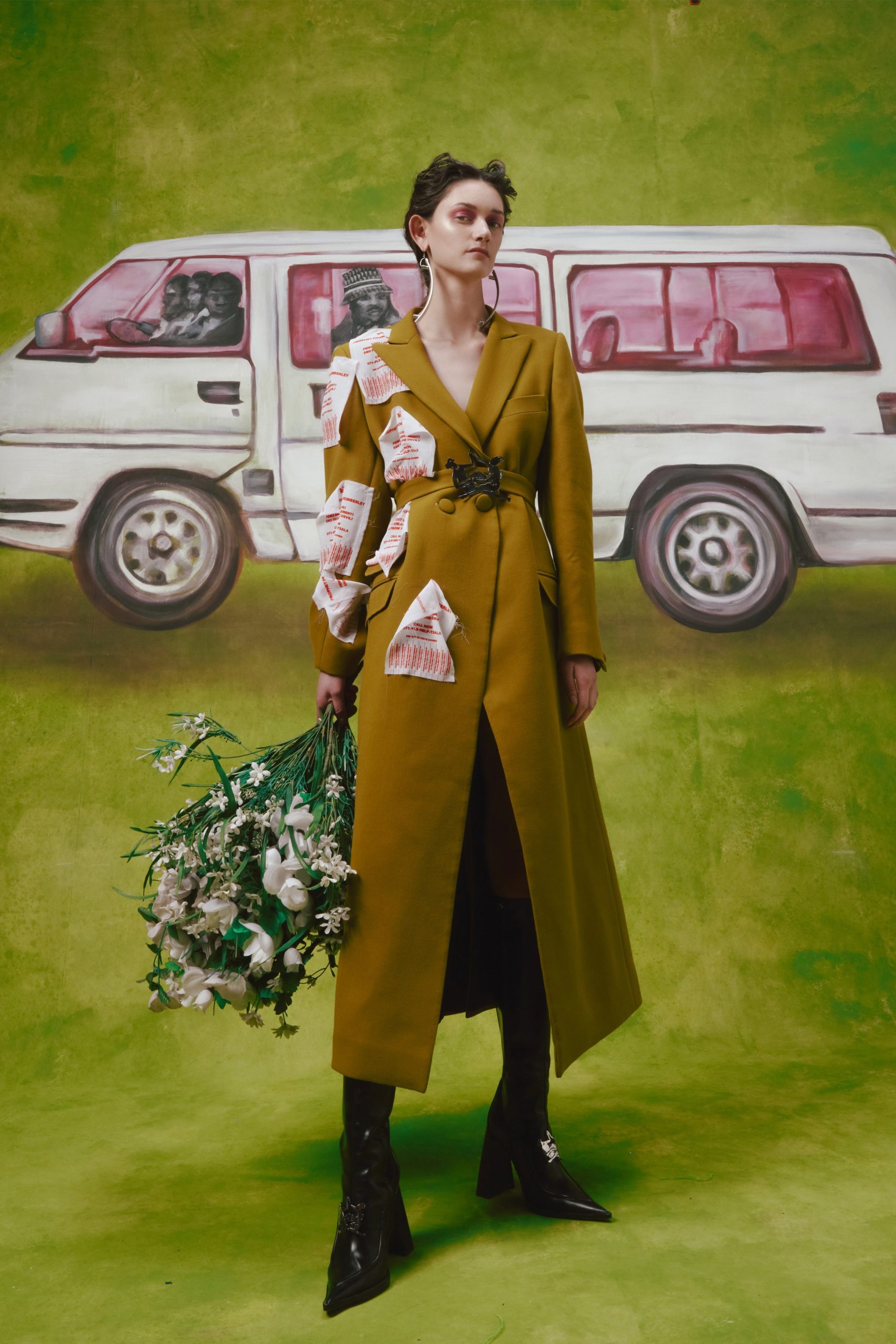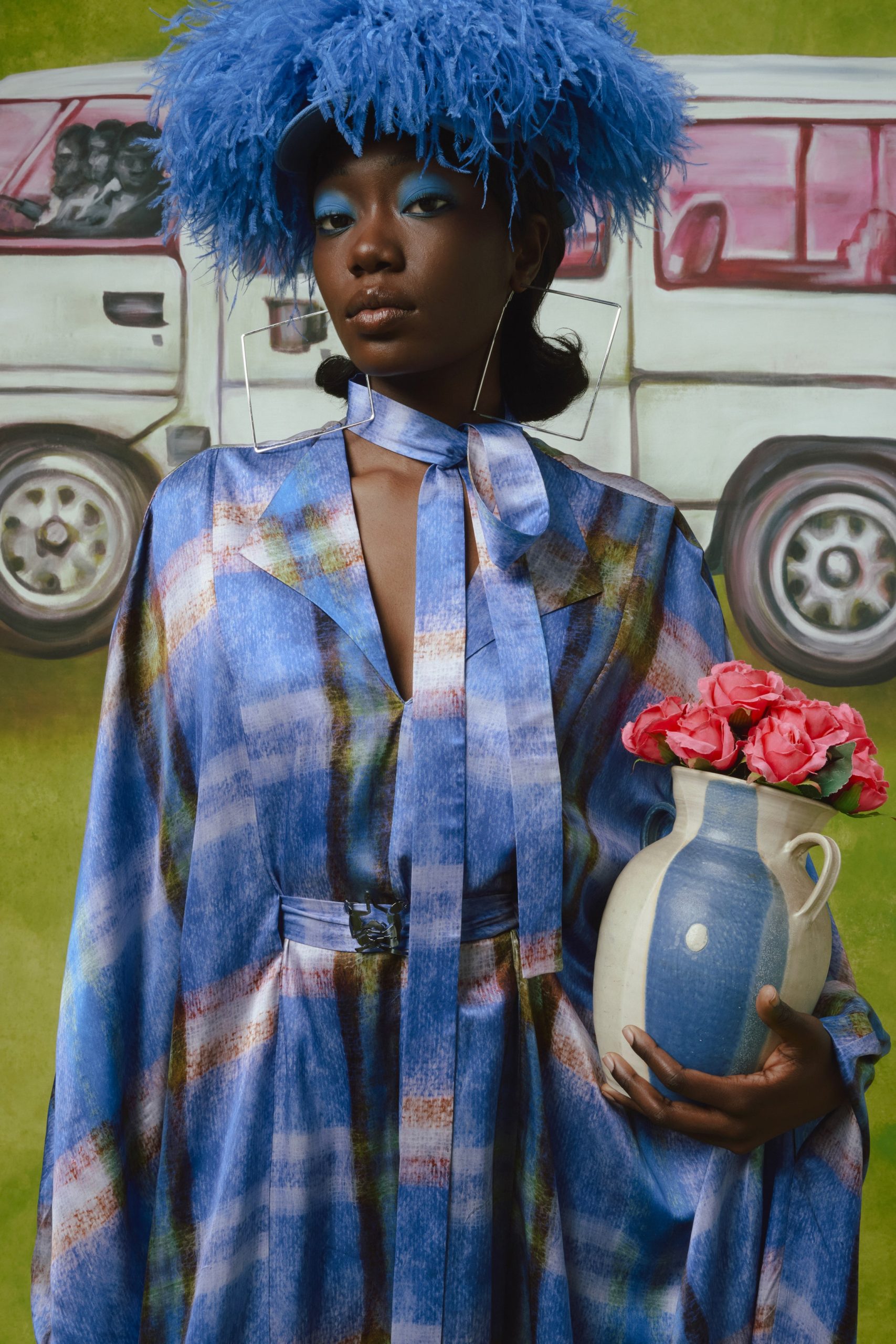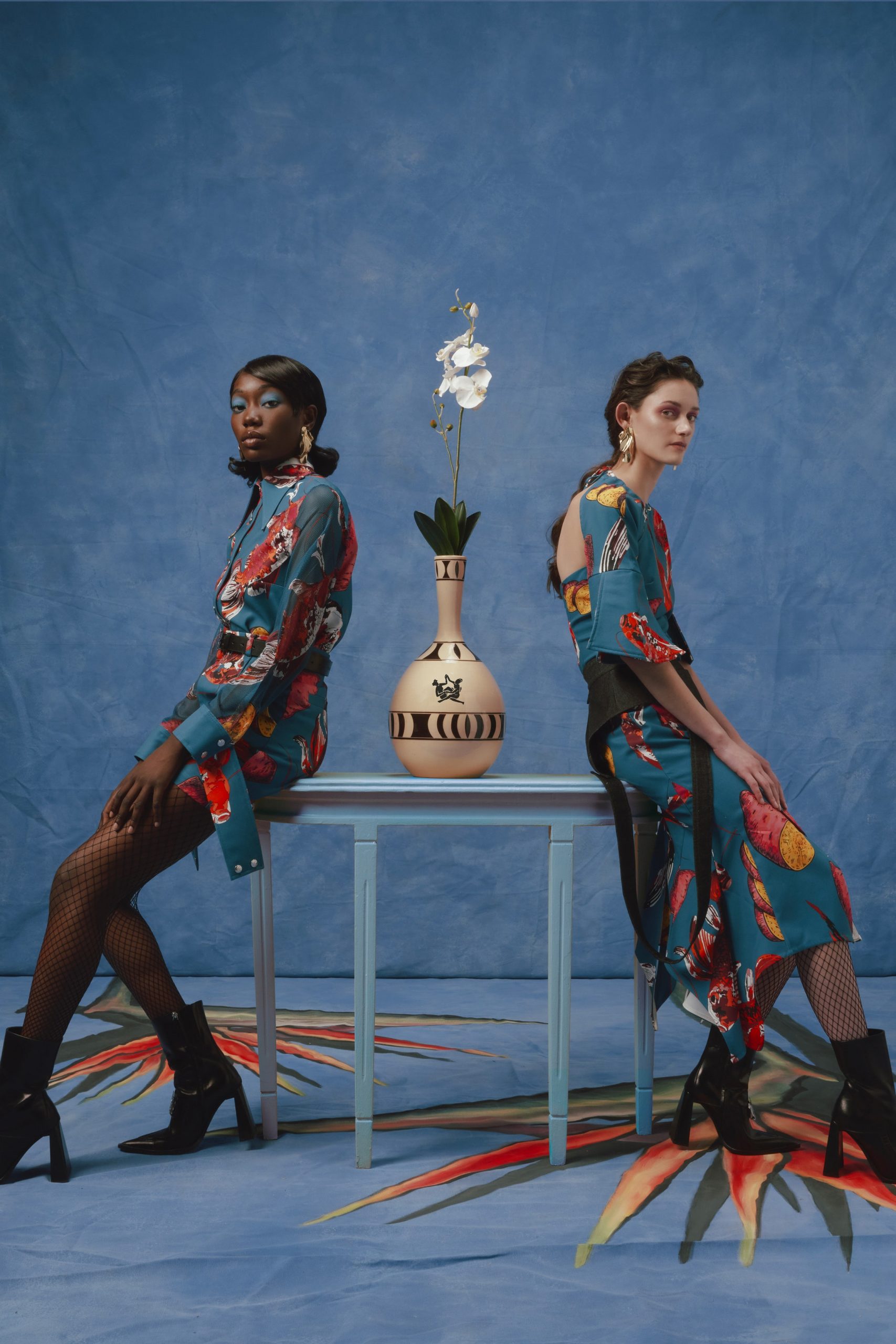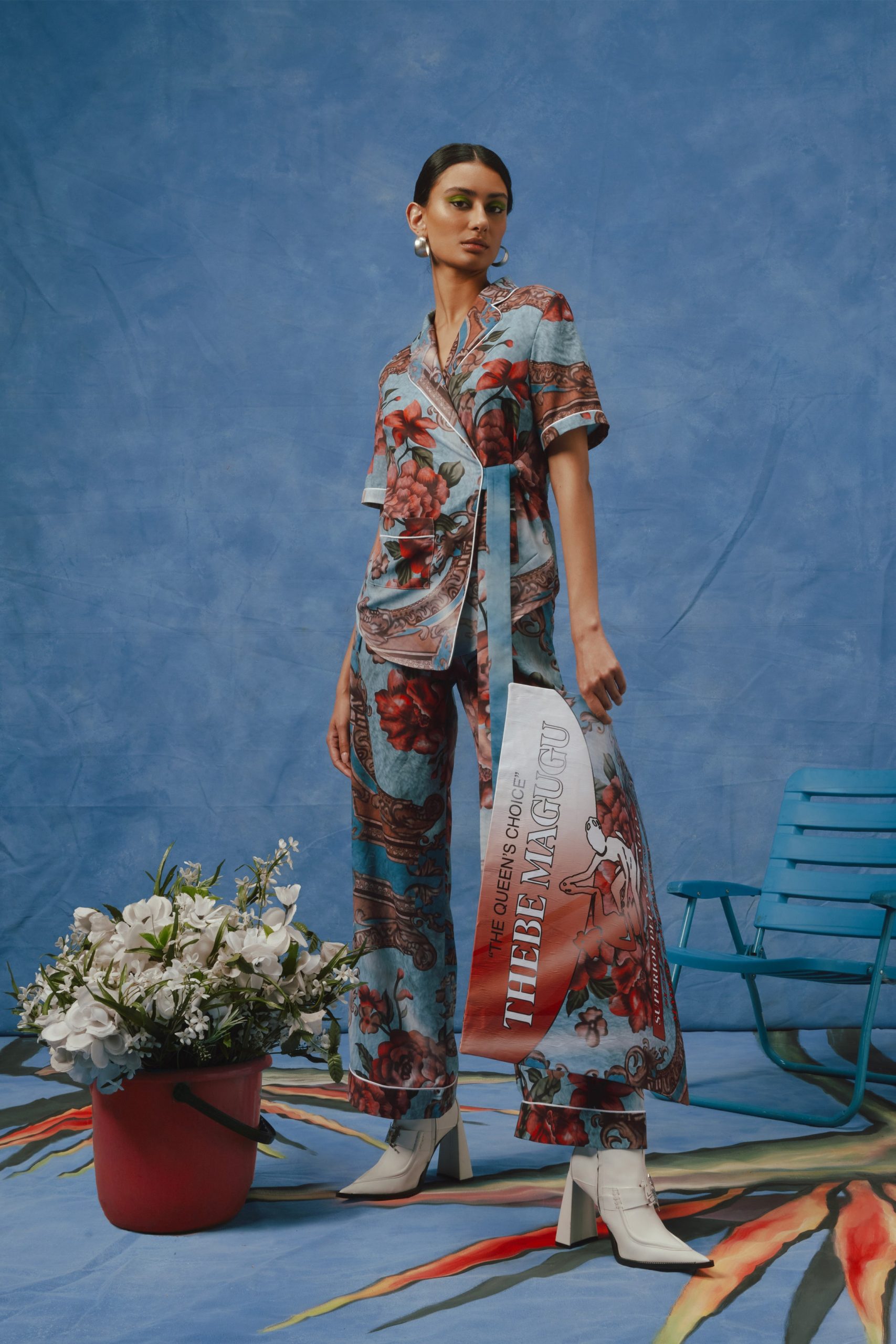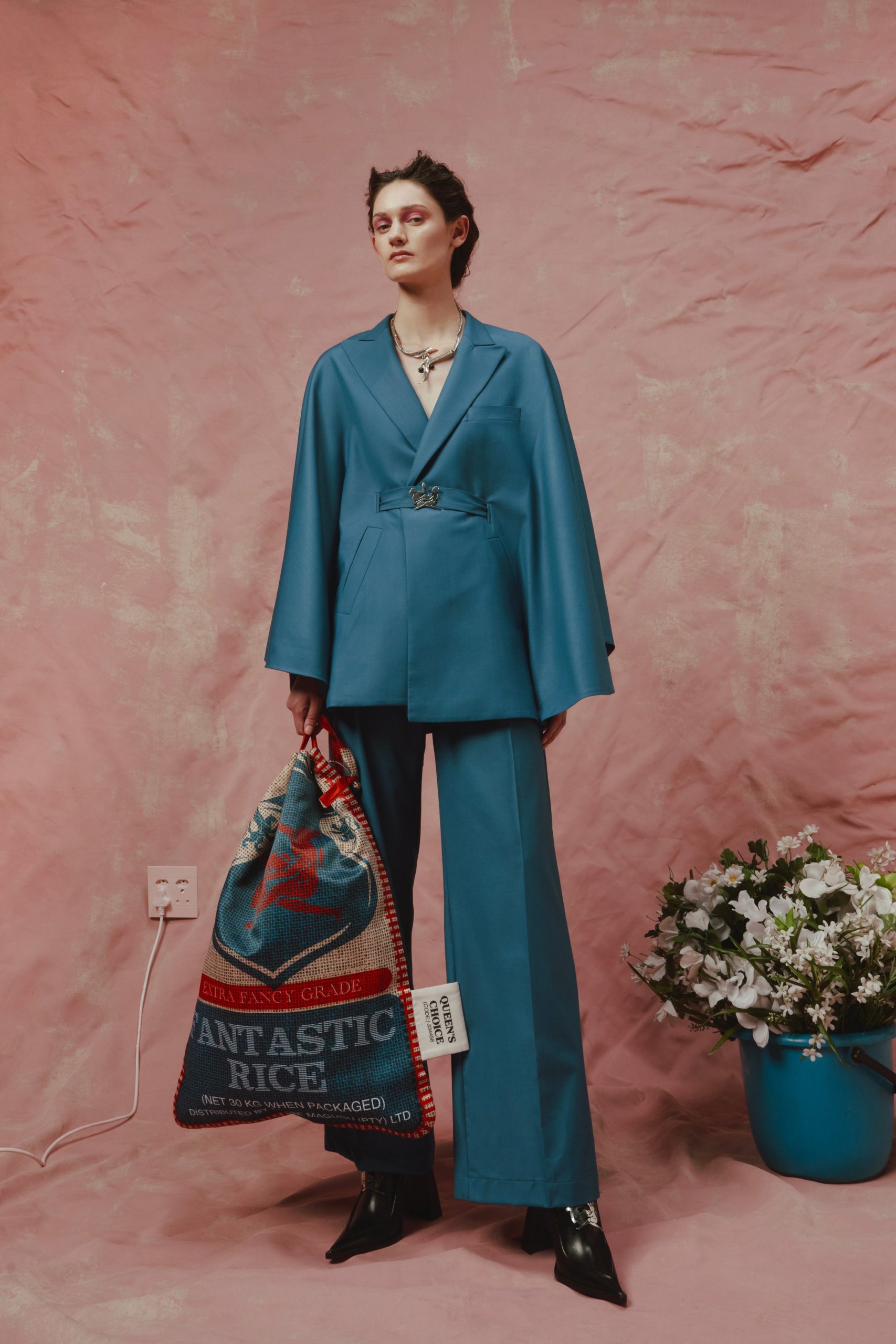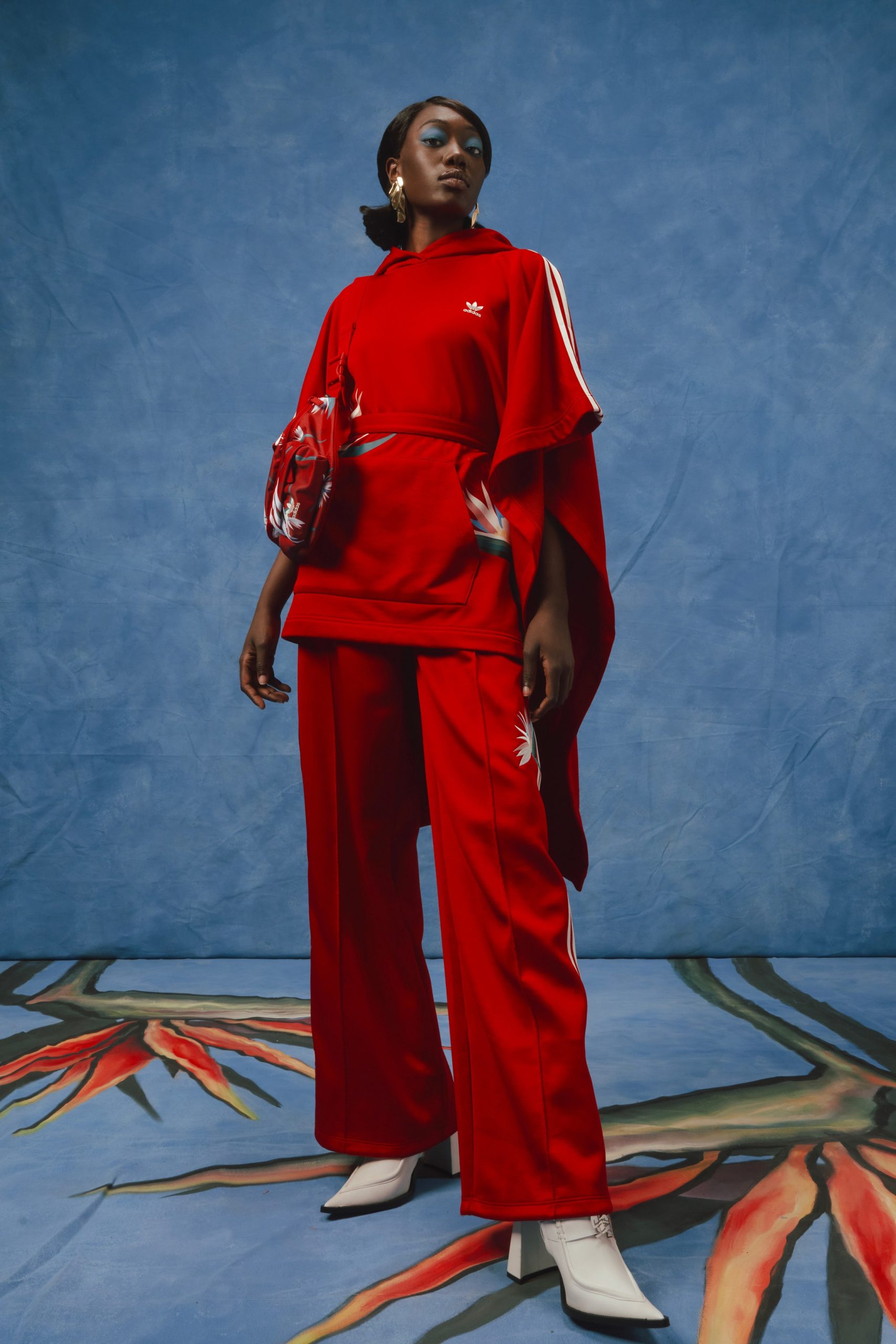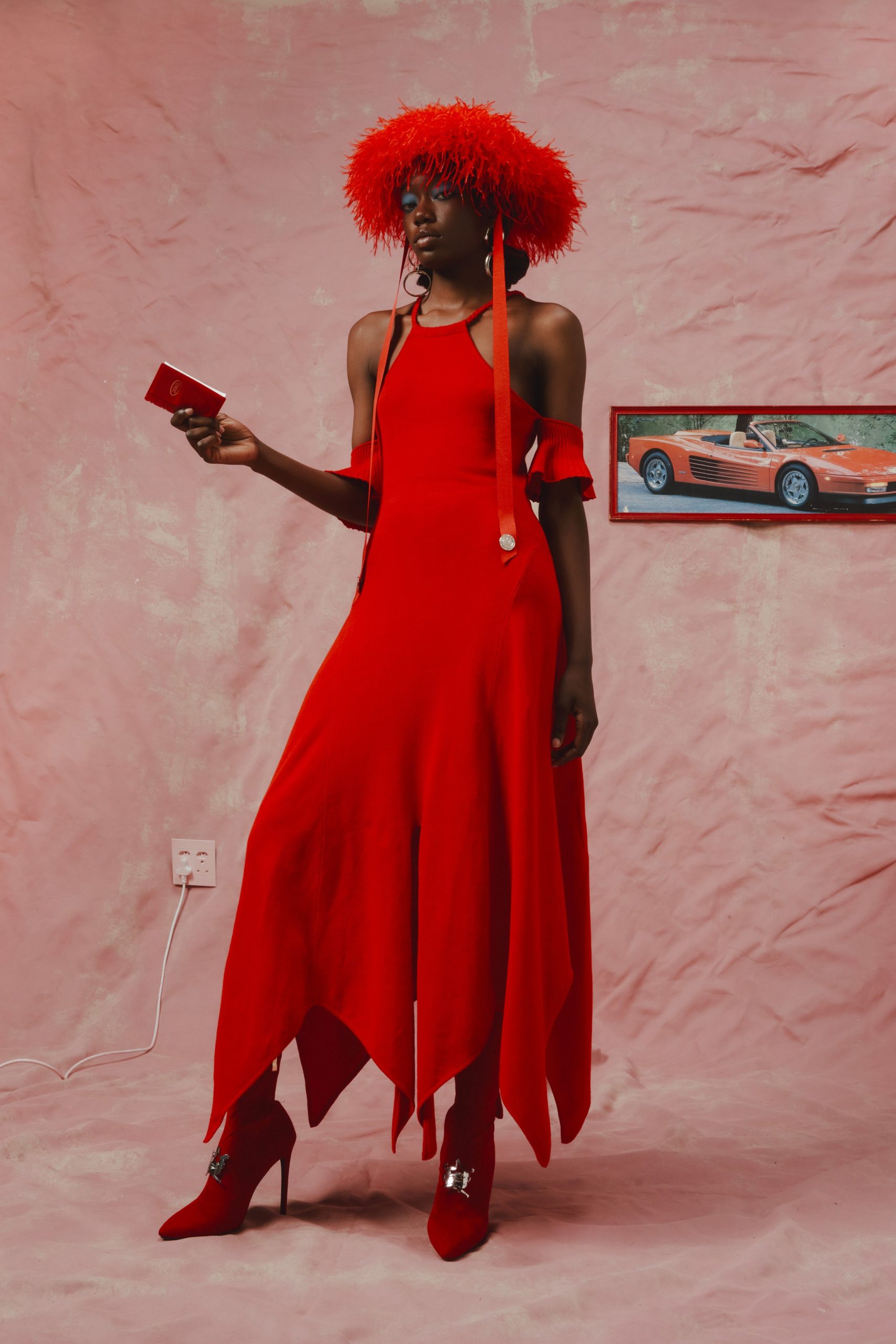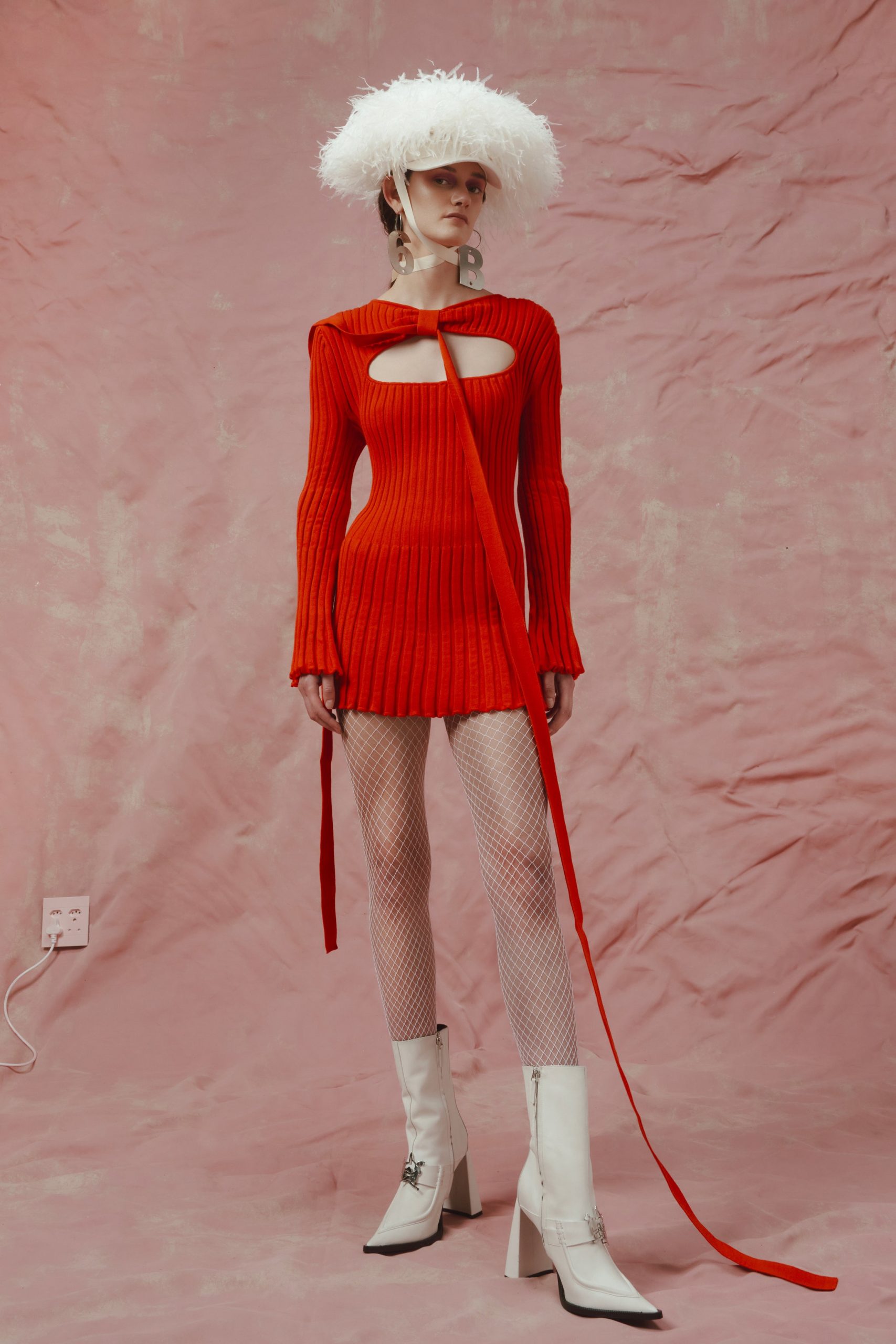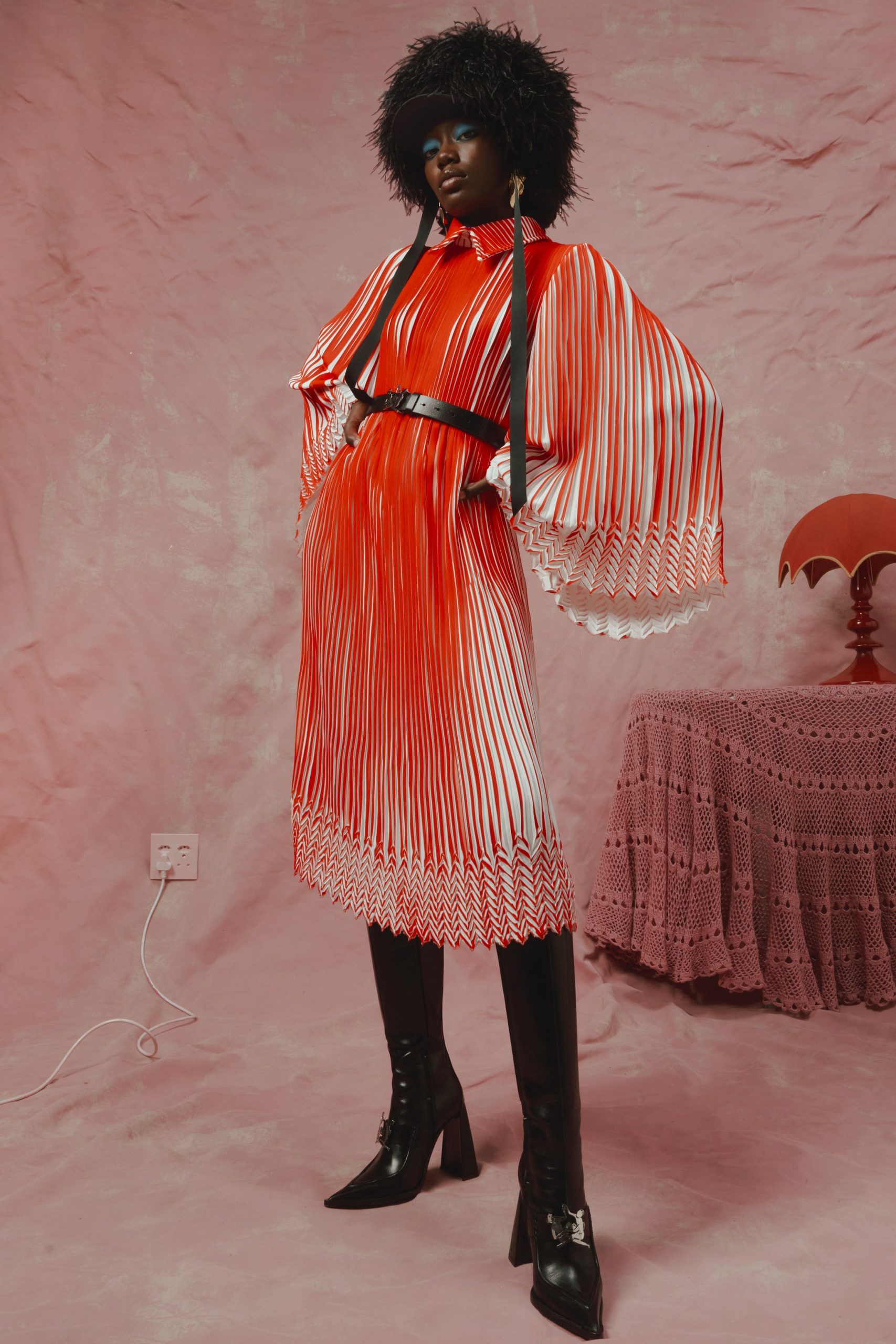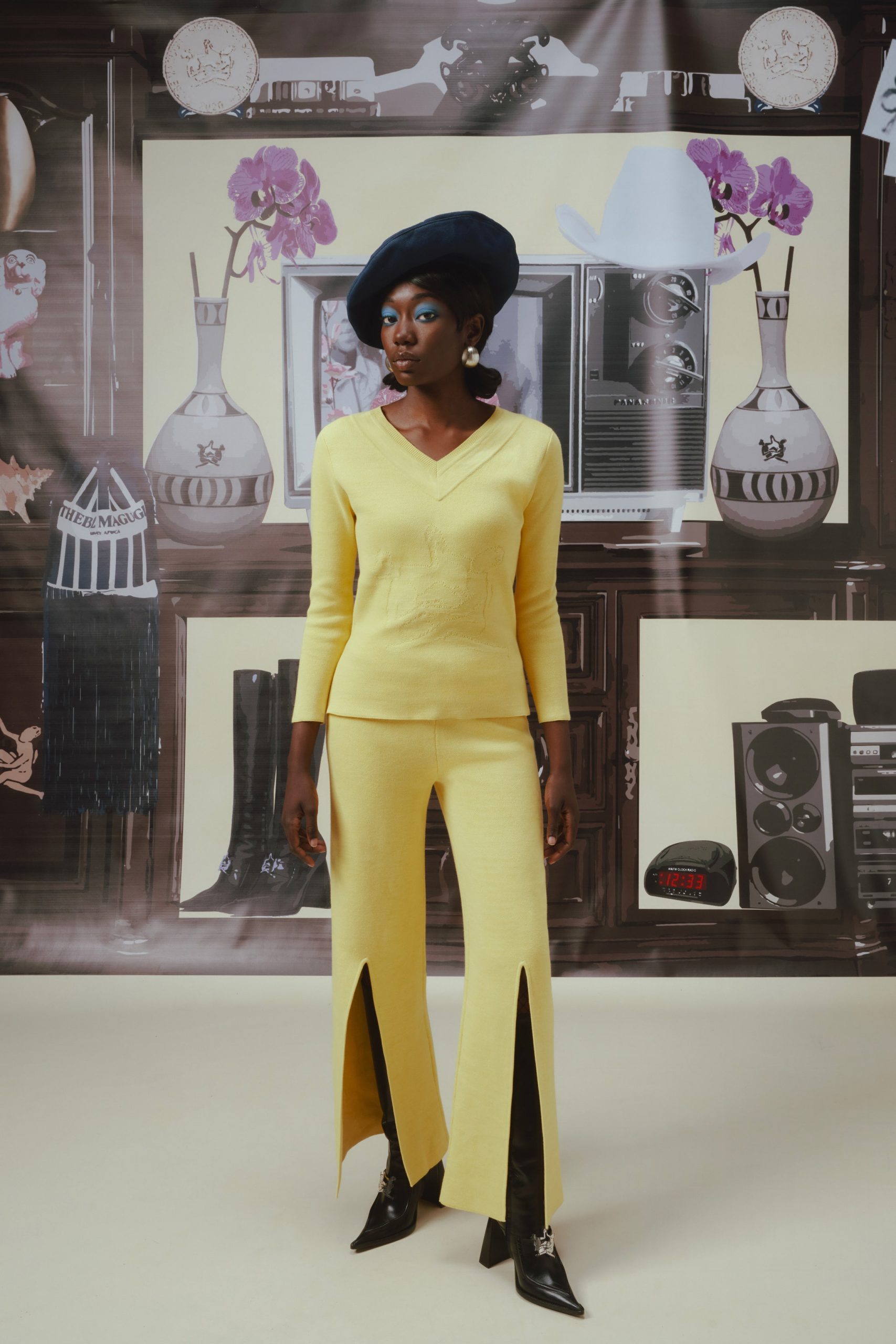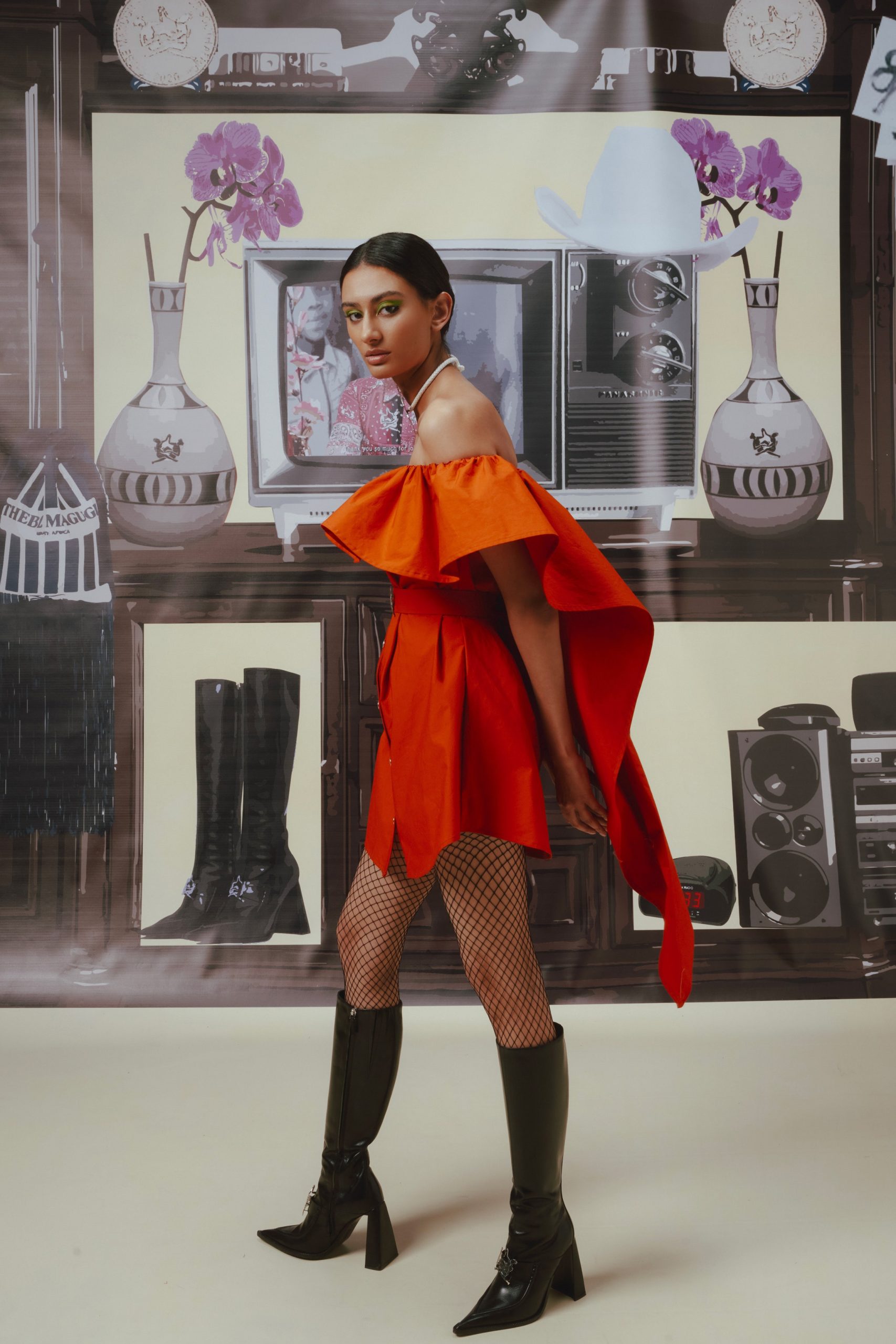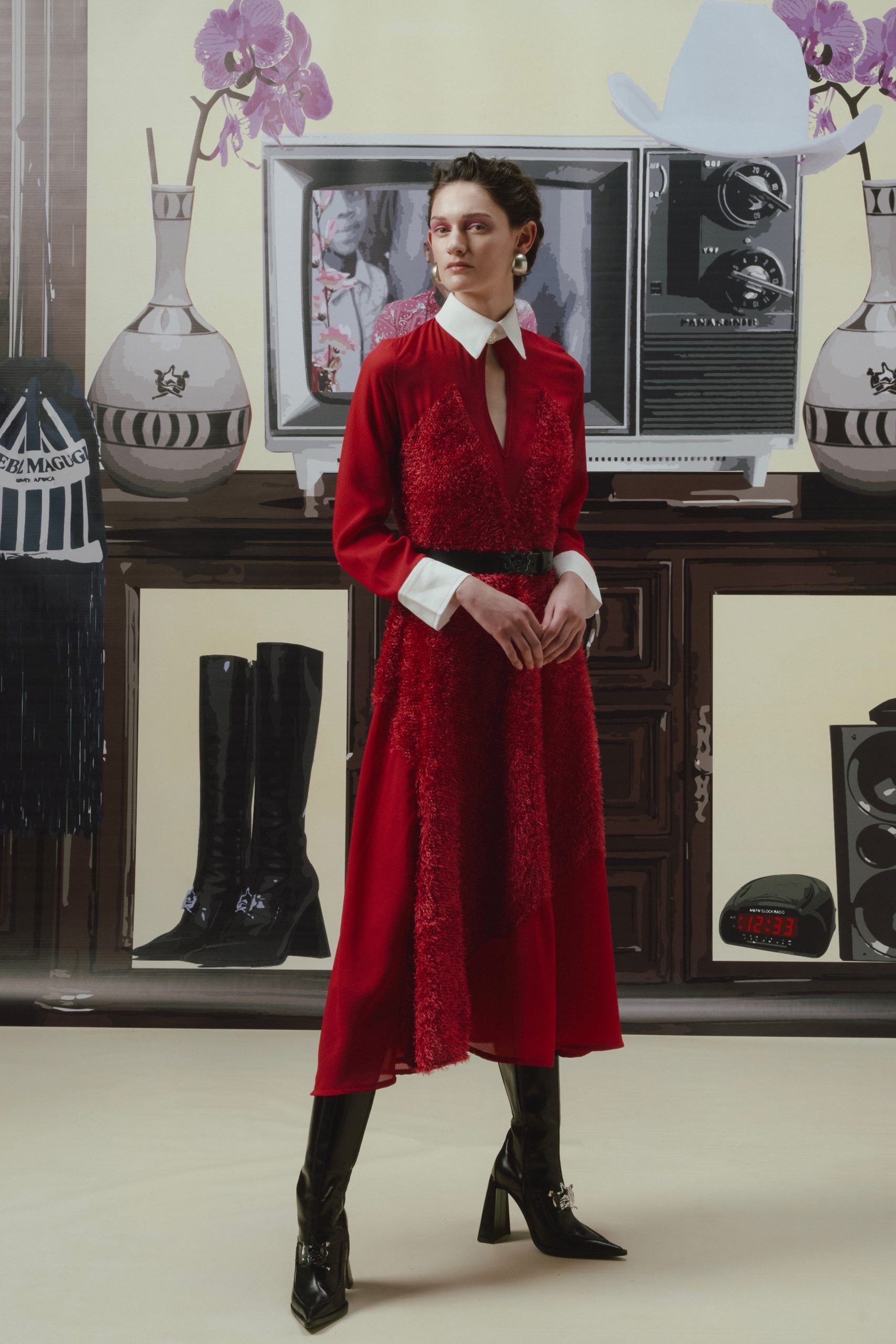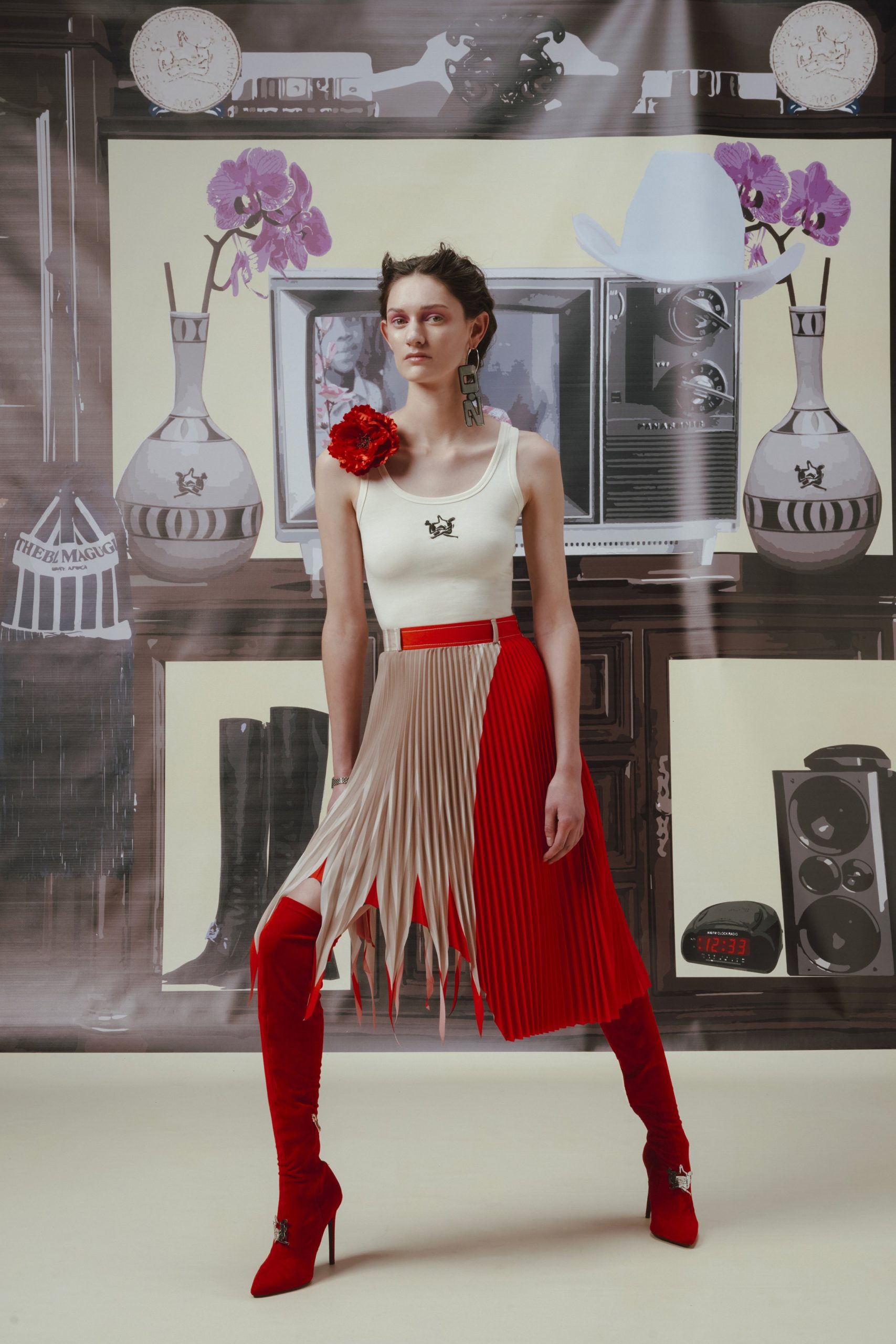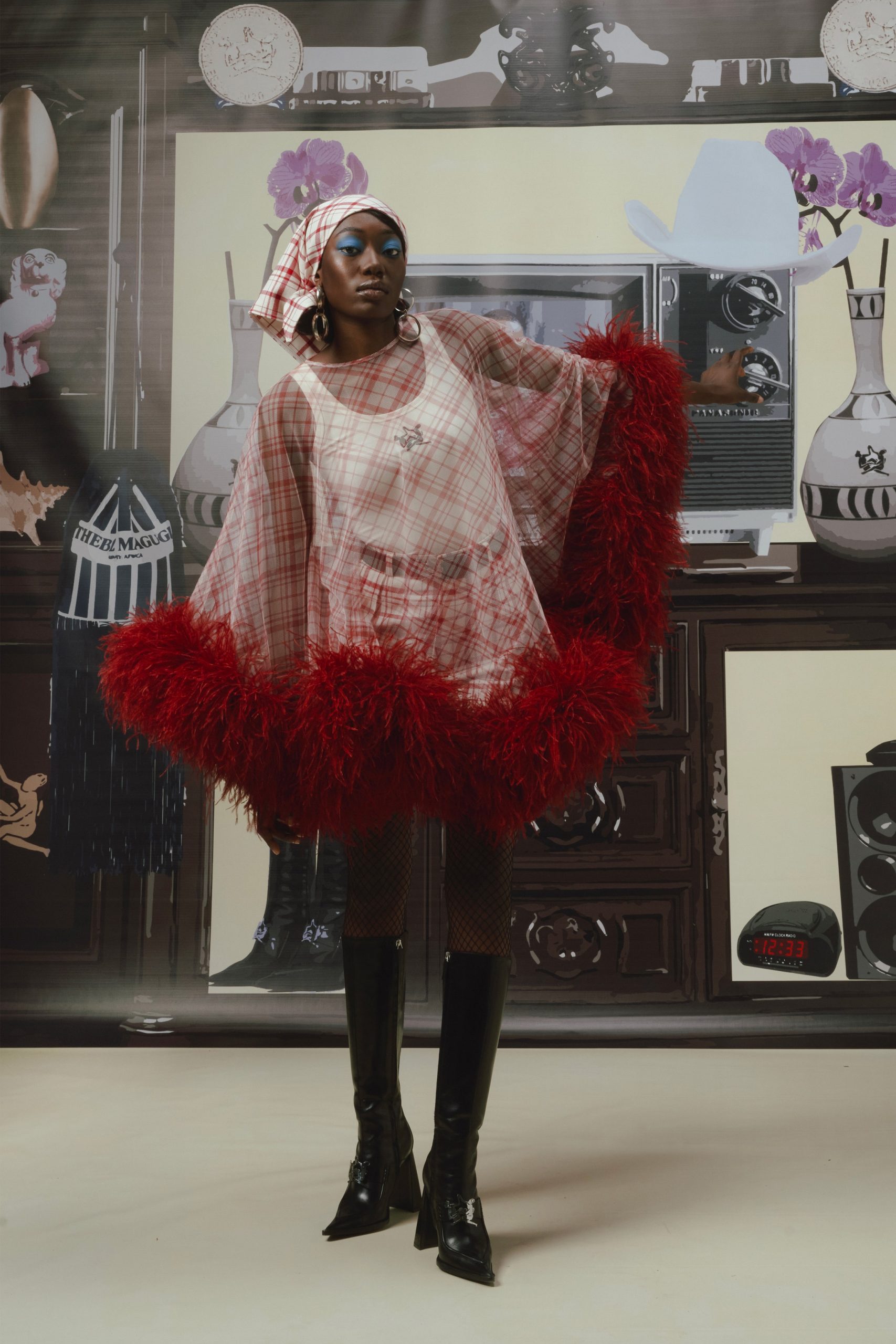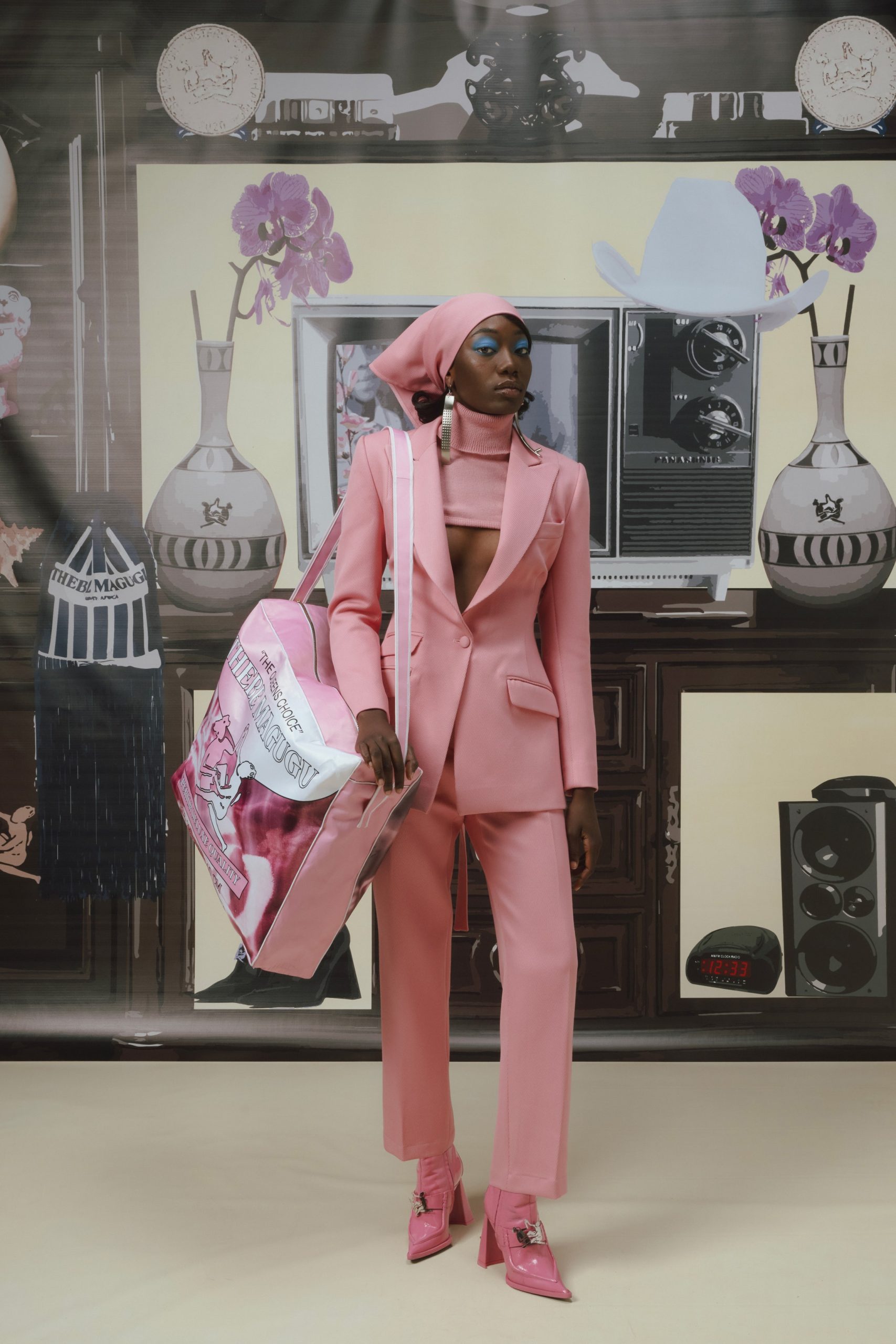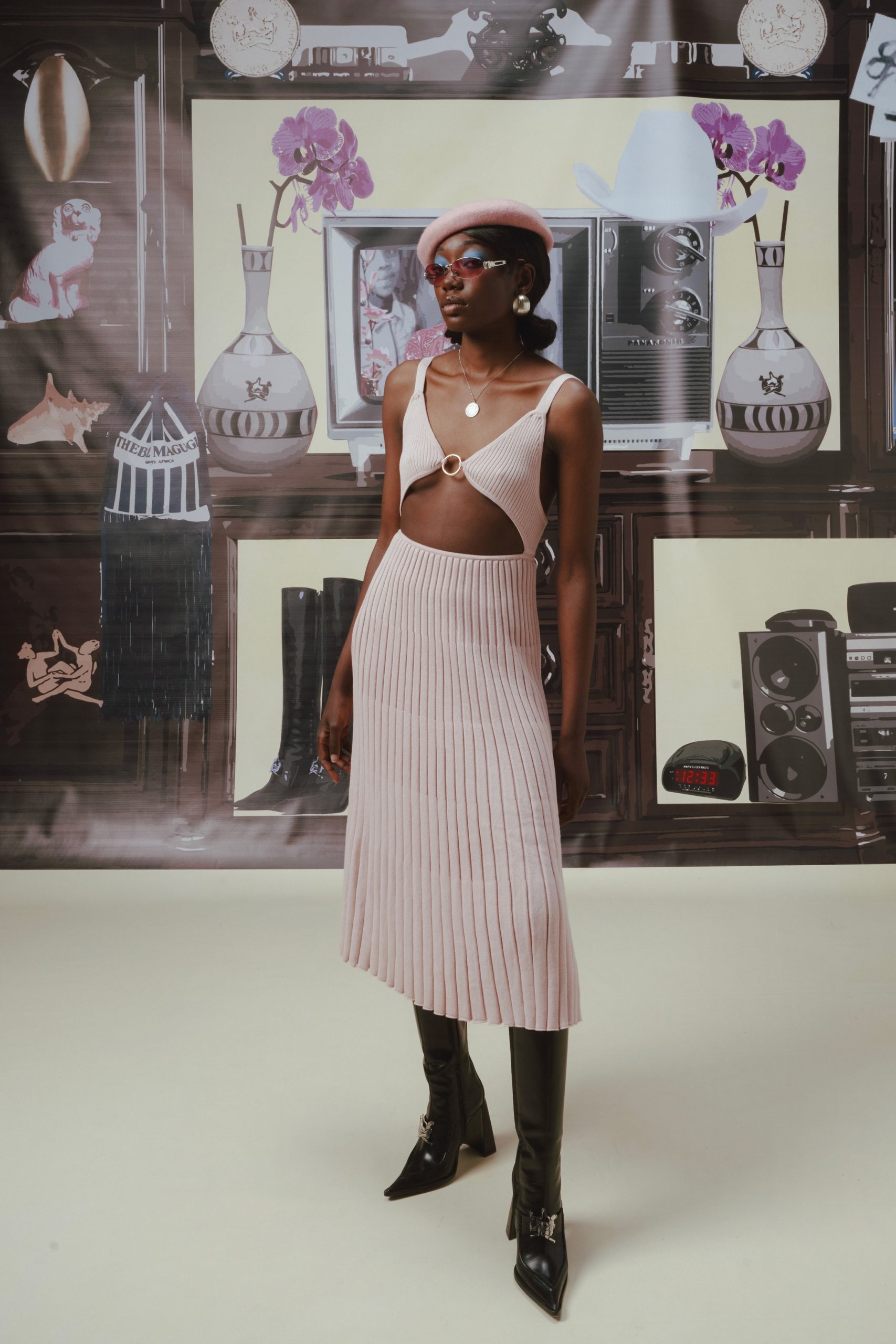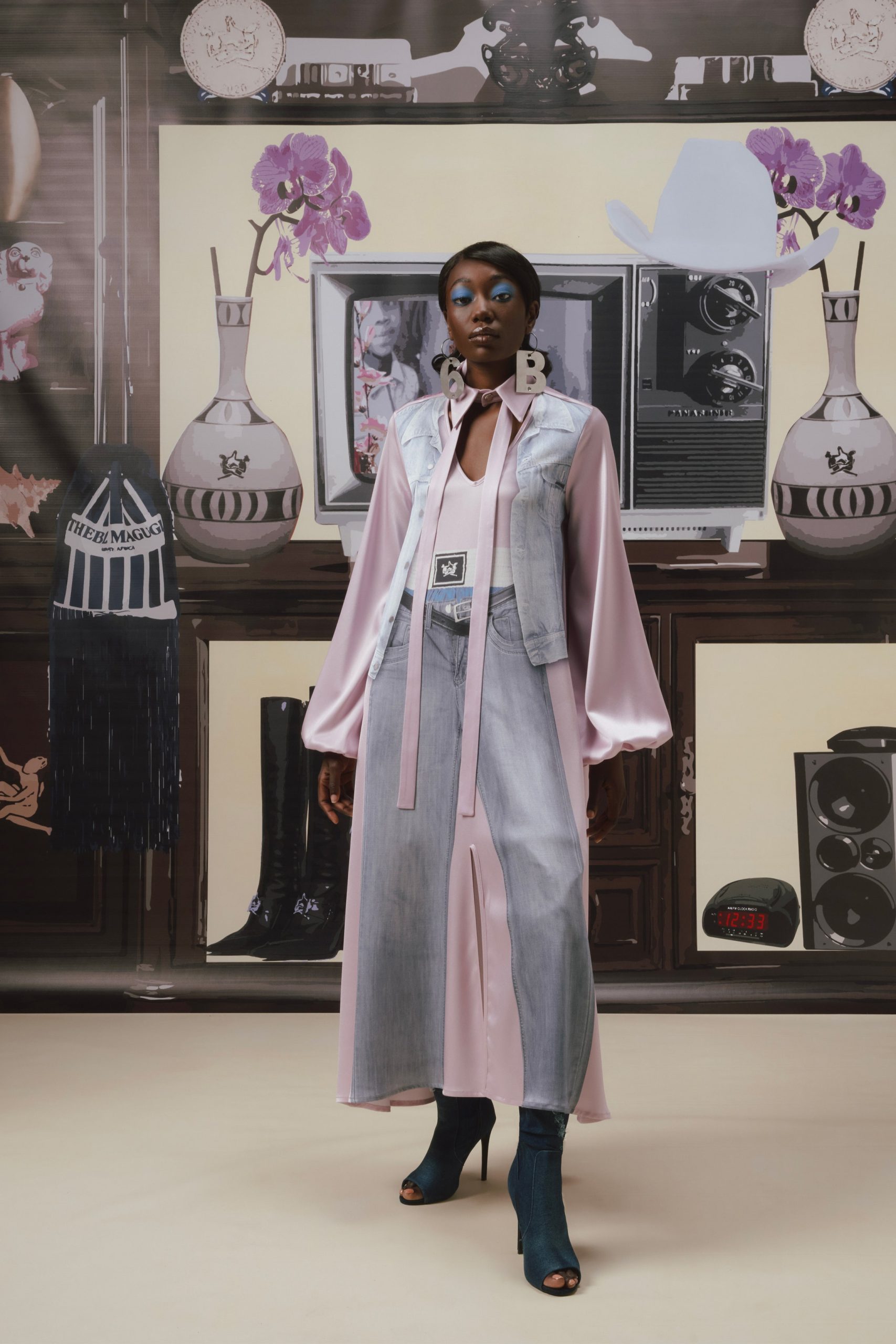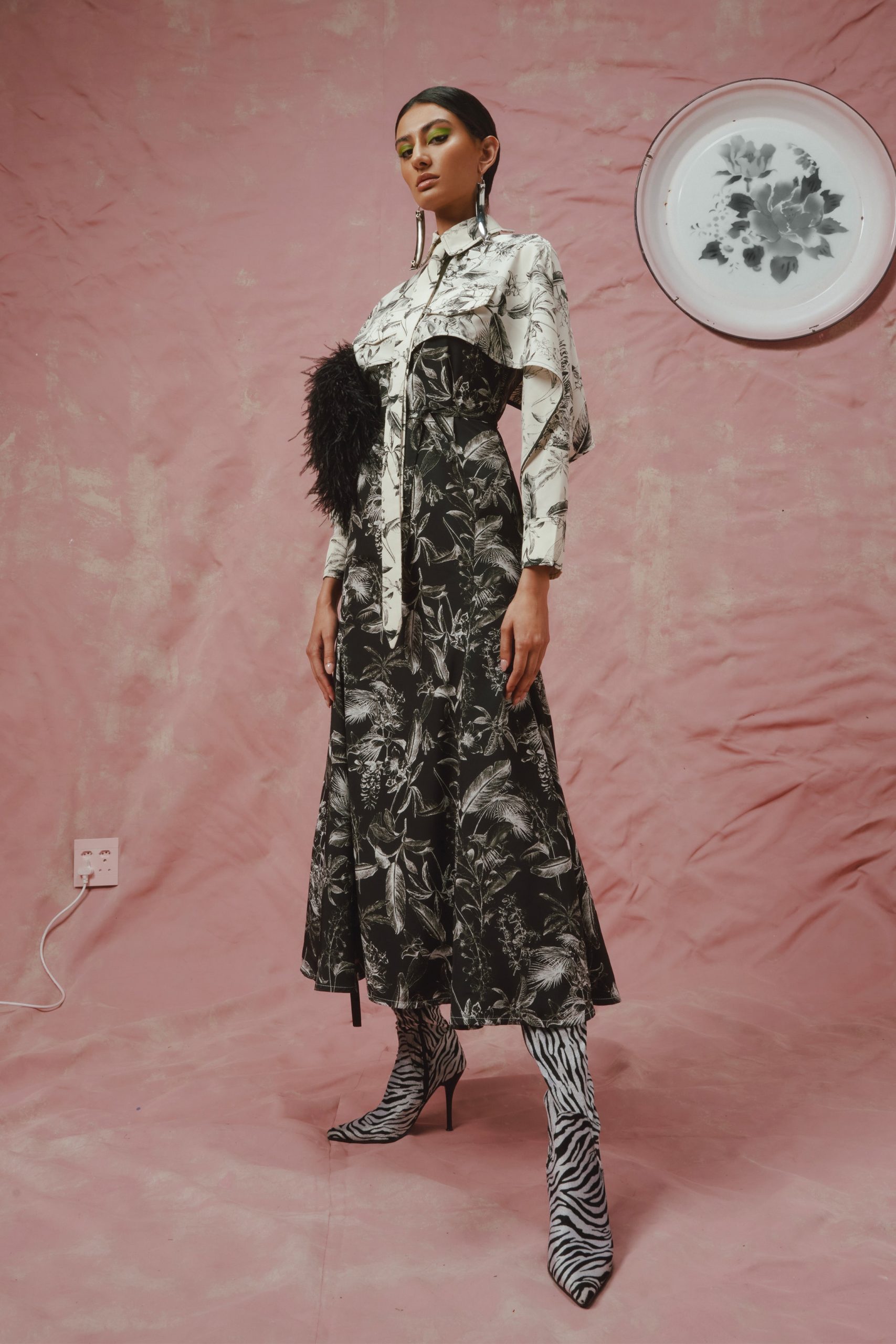 Thebe Magugu Spring 2023 Ready-To-Wear. Photo Credits: Thebe Magugu/Vogue Runway