2019 Fashion Week Events in Ghana
Ghana has long been known in the minds of fashion enthusiasts as a one-stop destination for fashion shows and other fashion-related events in Africa. With the growing thirst for African fashion across the world, Ghana aims to become the leader in the African fashion industry by showing to the rest of the world our tremendous creativity and culture through various fashion week events that are held annually.
The annual Ghana Fashion and Design Week shows that there is more to Ghana than a single fabric. GFDW aims to lead and develop the fashion industry outside the runway shows through workshops and seminars, mentorship, showroom experiences, popups, and networking events.

There is also the Accra Fashion Week which, according to their website, is "Ghana's premier fashion week set to make Accra city a fashion capital."
Accra Fashion Week focuses on production, manufacturing, and distribution. Designers who showcase hail from countries such as Nigeria, Togo, and Ivory Coast as well as the United States and the United Kingdom.
Students of design schools are also given the chance to participate. Guests can also shop for looks they see on the runway via the website.
Another important fashion week in Ghana is the Mercedes Benz Fashion Week Accra. This is the fourth time the global fashion industry powerhouse has come to Ghana.
Accra is only one of four cities on the continent to host the event, which in addition to the car brand is sponsored by Maybelline and Samsung
Radford University's annual Graduate Fashion Show is an event that gives the graduating students from the institution an opportunity to display on the runway their final year project collections to family, friends, and the general public.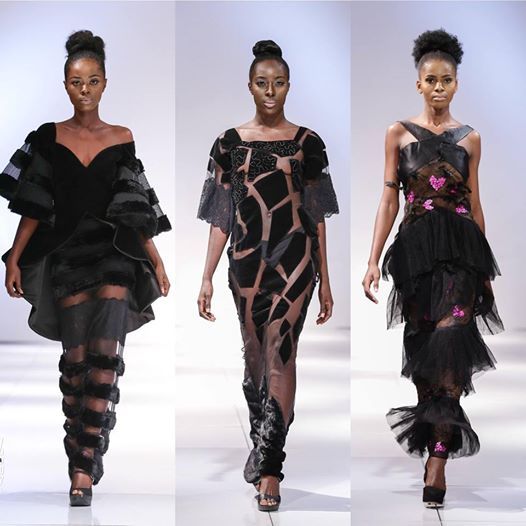 Glitz Africa Fashion Week (GAFW) which is an annual 3-day event is tailored to provide the platform for Africa's Fashion Industry to showcase its talents, network, celebrate each other, and expose them to uncharted markets.
GAFW opens vast opportunities for designers to showcase their brand to thousands of visitors including fashion buyers, retailers, and local and international press, and also to increase the visibility and promotion of partnering brands.
Dates: Ghana Fashion and Design Week takes place during the third week of October, while Accra Fashion Week usually takes place from October 3 to 7. Mercedes Benz Fashion Week Accra takes place during the last weekend of July, Radford Graduate fashion show takes place during the last week of May, and Glitz Fashion Week takes place during the third week in August.