Styles In Vogue: Flawless in Wednesday Jumpy fits
Take a minute from the dull life and live the moment in these Ankara bright-yellow jumpsuits suitable for every eligible occasion.
See Photos:
One-hand shoulder neckline cuts across diagonally giving that edgy kind of chic look with side pockets jumpsuit.
This piece of Ankara jumpsuit with a neckline shaped like an inverted heart (sweetheart) is absolute trend when you want to show off some skin and embedded with a blue silk ribbon to wrap it up.
Two pieced prints fused to create that V shaped, puff short sleeves jumpsuit will be the best choice for those "girly hangouts".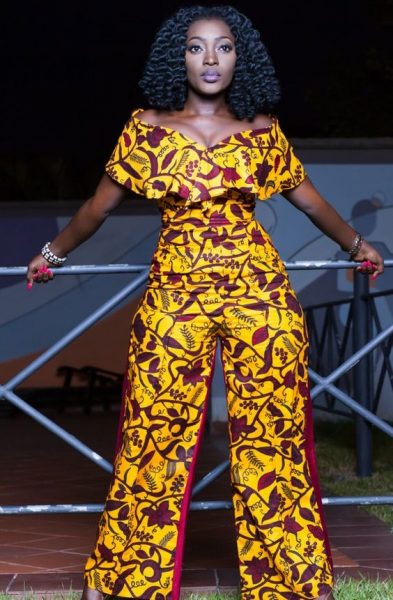 This slightly off-shoulder jumpsuit speaks for itself , shows exactly whose in charge