Our Friday lineup Africa Fashion Week London 2017
Friday's program lineup has been finalized. Expect to see on the first catwalk show of the day at 5 pm; Adesegun George, Ibrahim Musa, De – Beauharnaisma Bhunu, Catherine Monique, Illicia, Leona Green, Naa Doley, and Purpose. Whilst the second catwalk show of the day starts at 7 pm with Tour Nigeria presenting; Araewa, Bijelly, Maufechi, Godwin Green, Monami 4 Moremi, Regallia, and Kola Kuddus.
Adesegun George
Adesegun George first showed at Africa Fashion Week London 2012. Since then, his tailoring has become more intricate and beautiful. This season's collection is Evolution Primitive Couture where the print inspiration comes from the "Nsibidi" African secret text used by the secret society in West Africa. The symbols are at least several centuries old—early forms appeared on excavated pottery as well as what are most likely ceramic stools and headrests from the Calabar region of South Eastern Nigeria, with a range of dates from 400 to 1400 CE.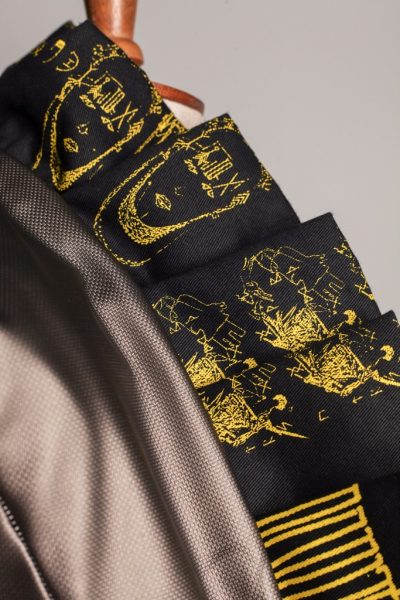 Godwin Green Couture
Godwin Green Couture provides traditionally made quality bespoke suits and ethnic fashion wear for men and women.
Kola Kuddus
Kola Kuddus creates clothes for the modern man and has been showcased at high-profile shows such as Lagos Style Week. His collections of clothes are long-lasting, high quality, and timeless. He has come through the ranks of emerging designers to be in a place where he has forged and consolidated his place in the Nigerian fashion industry.