Countdown to The 7th Edition of Ghana Menswear Week 2023: Meet The Designers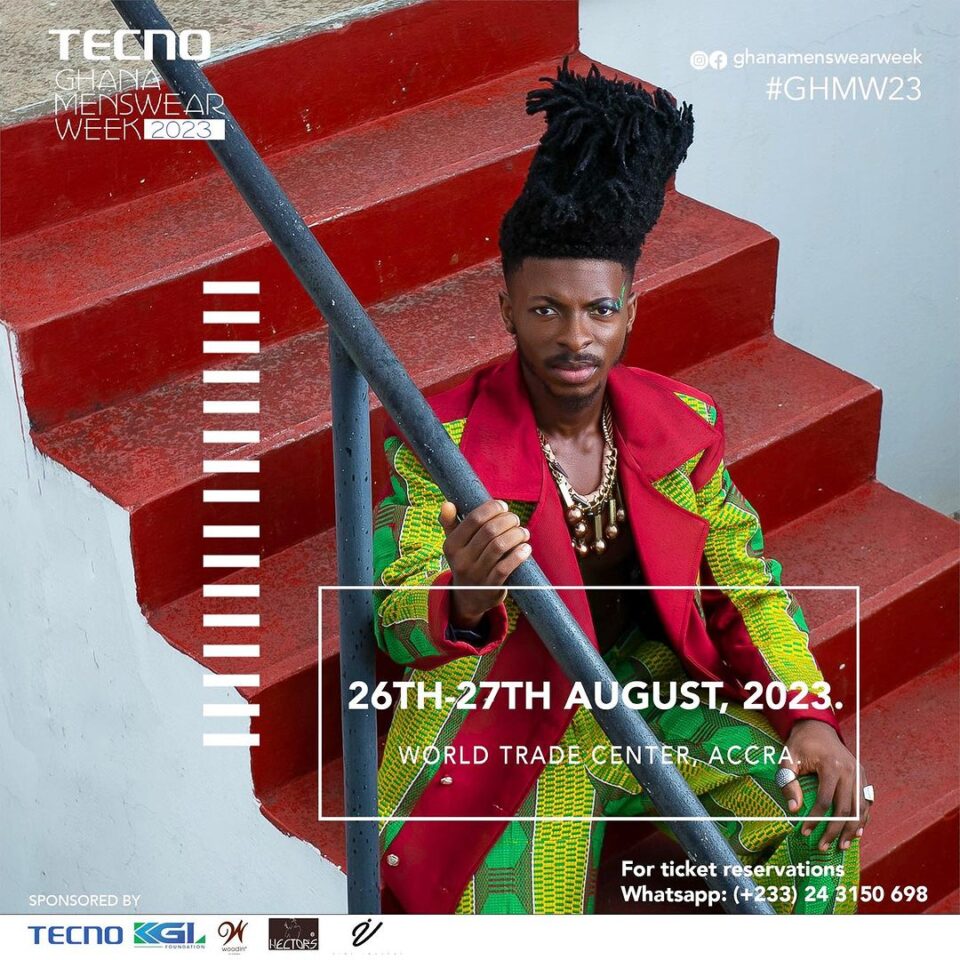 Counting down the days to Ghana's unforgettable men's fashion extravaganza, Ghana Menswear Week 2023. Brace yourself for the ultimate fashion fiesta!
From August 26-27, 2023, the esteemed World Trade Center Accra will play host to a gathering of Africa's finest menswear designers and models, showcasing the pinnacle of fashion from the continent.
This year's event is powered by TECNO Mobile's Camon 20 series and supported by KGL Foundation, Woodin Ghana, Vine Imagery and Hector's Underwear.
Nana Mensah, the Founder of the event, has revealed the exciting lineup for the main runway shows. Kicking off on Saturday, August 26 at 3 pm, Day one will showcase the finest streetwear brands in a captivating street style fashion show called 'Abonten'. The spotlight then shifts to Day two, scheduled for August 27 at 7 pm. This day will highlight exceptional bespoke menswear within the elegant setting of the Atrium at the World Trade Center. Prepare to be captivated as the realms of fashion and the urban landscape collide!
Ghana Menswear Week is an annual fashion showcase launched in 2016 by Fame Model Management to create a platform for creative men's wear designers and brands. It aims to bring together men's wear designers, buyers, men's services providers, bloggers and fashionistas under one roof.
Designers and models hailing from Ghana, Nigeria, Ivory Coast, Benin, South Africa, and the UK are all taking part in this unique and extraordinary fashion show.
See list of participating designers for day 1 and day 2 below:
Day 1
"Adom Gee" The Brand
John & Co
Fok Society
Creative Color Cells
Famous
Alchemy
Kasa Clothing
Day 2
Jude Kea (Nigeria)
Mad & Lee Style (Côte d'Ivoire)
El Bryt (Nigeria)
Kojo Boadi (Ghana)
Nipo Skin (Ghana)
Remag Style (Ghana)
Groomsmen GH (Ghana)
Hector's Underwear (UK)
Rhemdick Klodin (Ghana)
Teed (Benin)