GTP Ohemaa Fabric Makeover: 3 Unique Styling Ideas by Hamdiya Hamid
GTP Ohemaa fabric, known for its vibrant colours, Intricate patterns and rich cultural significance, has been a timeless favourite among fashion enthusiasts. Stepping into the spotlight, Ghanaian Modest style enthusiast, beauty & lifestyle content creator Hamdiya Hamid brings her creative flair and innovative touch to the iconic fabric with her distinct styling ideas. STYLEAFRIQUE™•com takes a look at 3 different ways Hamdiya Hamid styled the versatile GTP Ohemaa Fabric to perfection.
1. The 9 – 5 Babe
Hamdiya Hamid rocks a palazzo pant made with GTP Ohemaa Fabric and she pairs it well with a white ruffle long sleeve blouse and a brown scarf.
2. The Style Blogger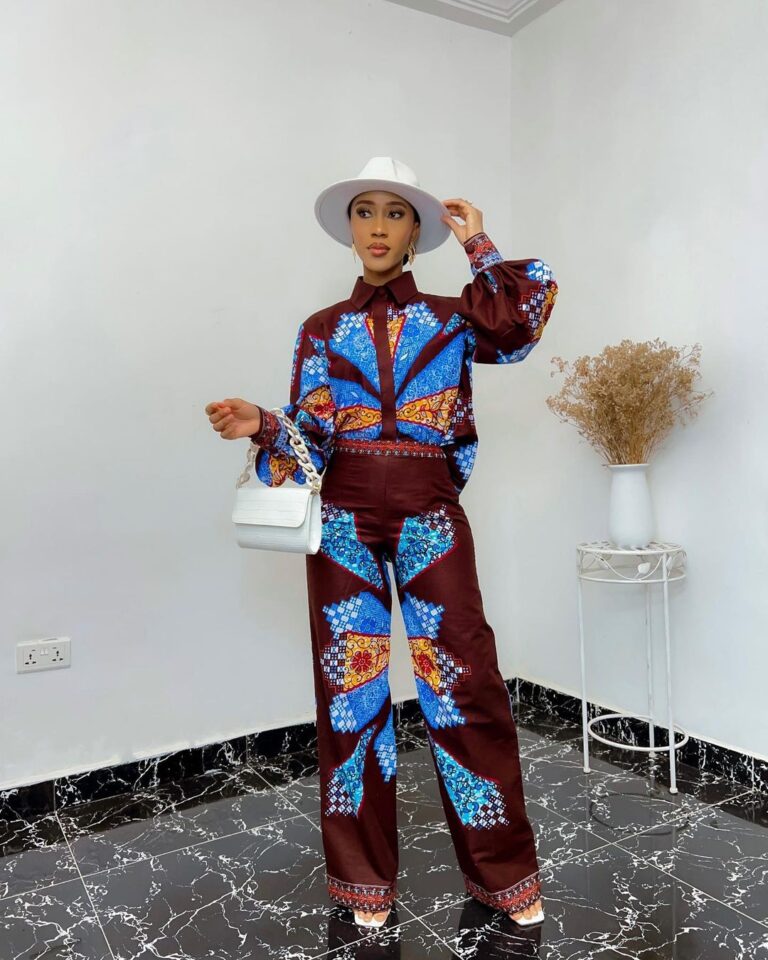 Hamdiya Hamid pairs the palazzo pant with a collared balloon sleeve top made with GTP Ohemaa Fabric. For accessories, she opts for a white hat and handbag.
3. The Wedding Guest
For the 3rd look, Hamdiya Hamid pairs the balloon sleeve top with a pleated asymmetrical hem skirt and she accessorizes it with an embellished silver pump, a white scarf and clutch.