Titi Owusu covers Debonair Afrik Magazine's February – March issue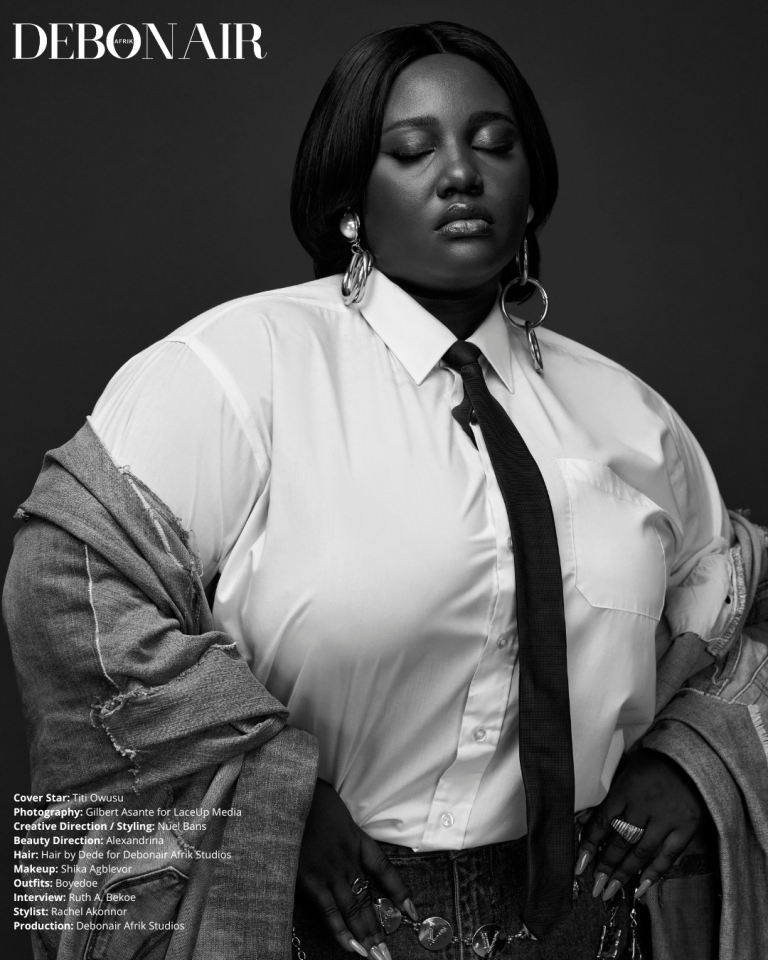 Music has always been one of the most powerful forms of expression. Since time immemorial, this art has been used to celebrate, and express love, joy, struggles, beauty, and appreciation through powerful anthems and soulful ballads.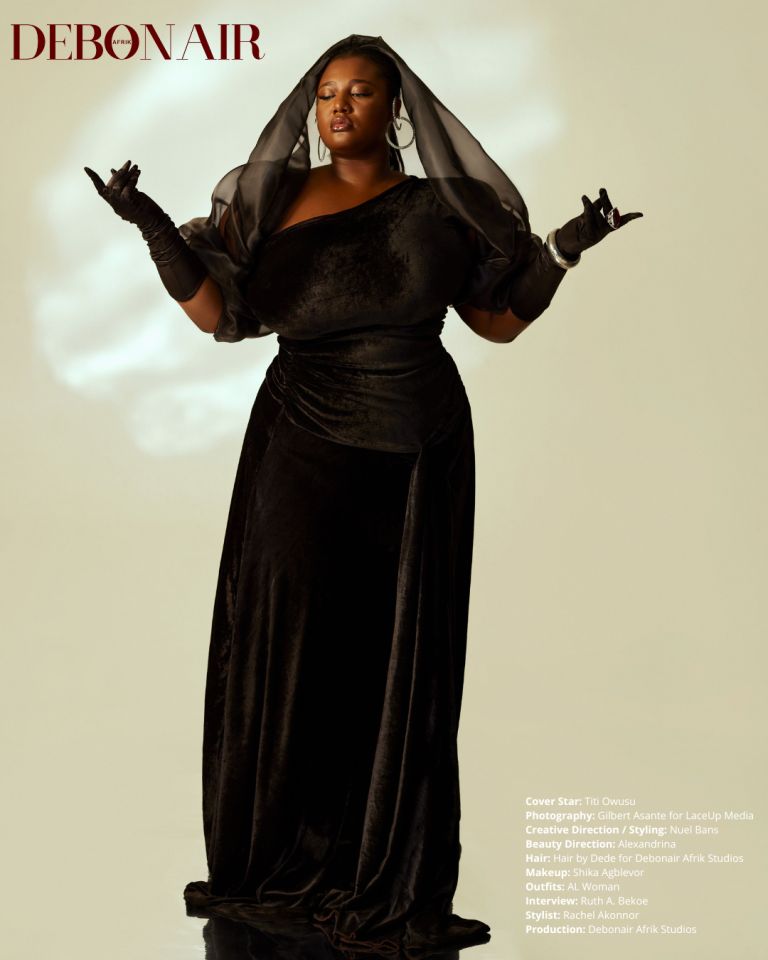 Celebrating black bodies and love has been one of the most important aspects of Black culture and Black musicians have artistically been instrumental in promoting this cultural value.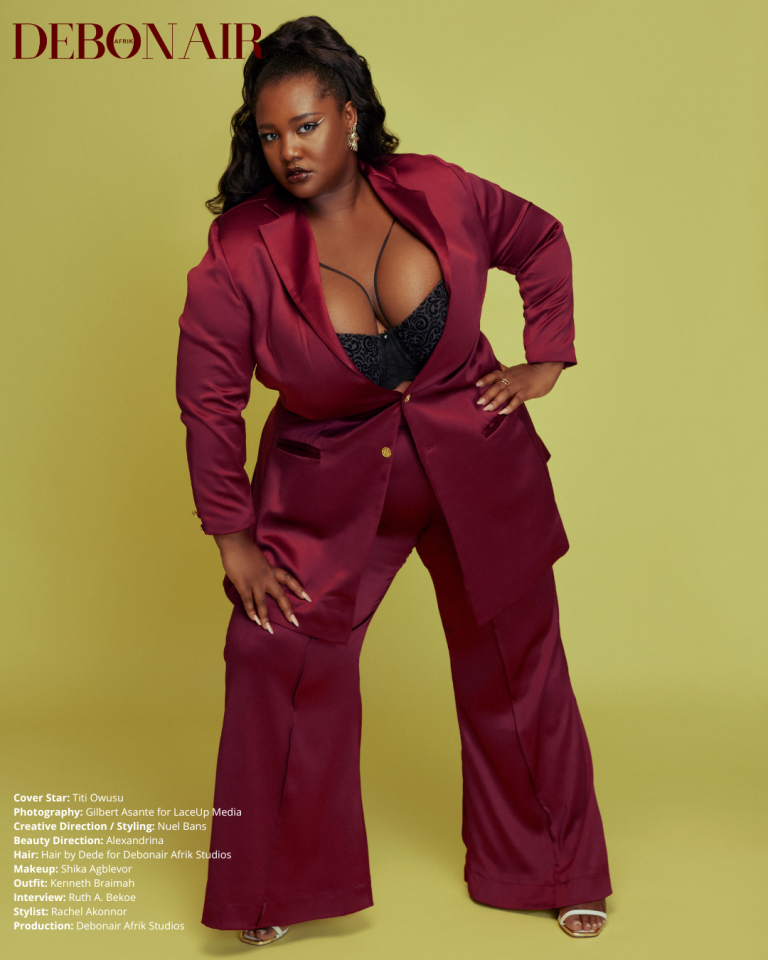 In celebration of this, the February – March issue of the Debonair Afrik magazine features Ghanaian genre-versatile singer, and songwriter TiTi Owusu who gained recognition after her participation in the 2014 Vodafone Icons and the release of her first single 'Karma' in 2019.
In an interview with Debonair Afrik, Titi Owusu talks about the inspiration behind her new single 'Odo Ntia'. She goes on to talk about her life before and after the Vodafone Icons, African artists not being celebrated enough and inferiority complex.
Read full story on www.debonairafrik.com.
Credits:
Cover Star: TiTi Owusu
Photography: Gilbert Asante for LaceUp Media
Creative Direction / Styling: Nuel Bans
Beauty Direction: Alexandrina
Hair: Hair by Dede for Debonair Afrik Studios
Makeup: Shika Agblevor
Outfits: AL Woman, Boyedoe, Kenneth Braimah
Interview: Ruth A. Bekoe
Stylist : Rachel Akonnor
Production: Debonair Afrik Studios