Meet Mimi Linda Yina (Medlin Boss): CEO of Medlin Couture
Mimi Linda Yina popularly known as Medlin boss is a fashion consultant, fashion label owner, brand influencer and a business woman personified par excellence with interest in real estate. Arguably the most talked about fashion entrepreneur in Nigeria at the moment. The CEO Medlin Couture has no doubt taken the fashion business to another level with her innovative and groundbreaking ideas.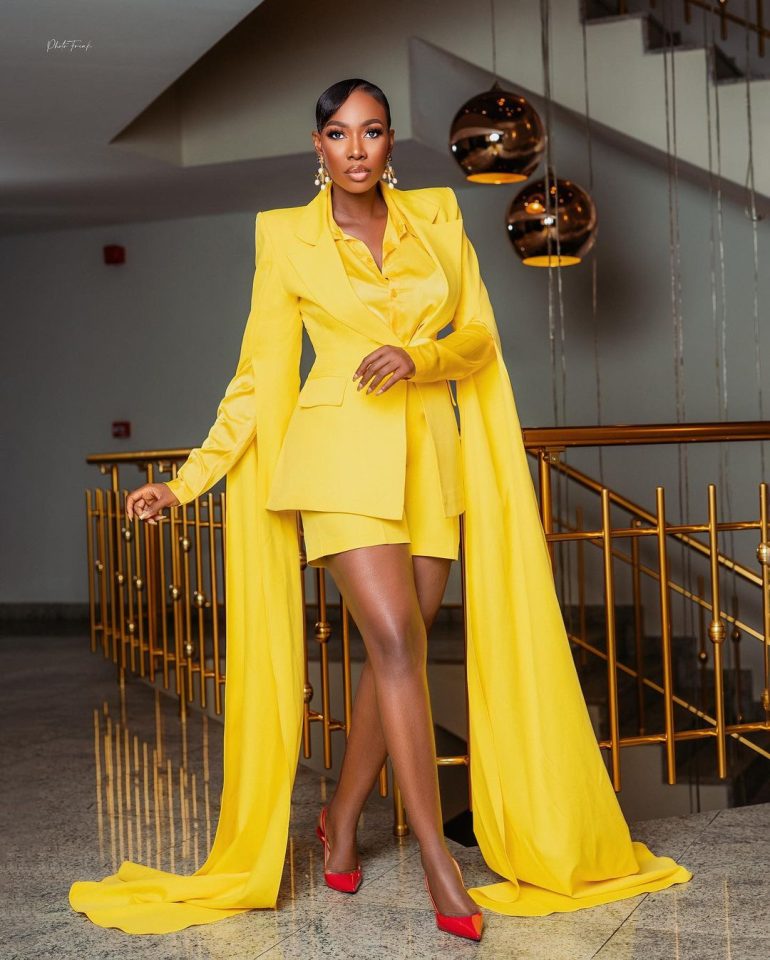 The 40 year old who hails from Gboko Local Government Area of Benue State, was born on August 10, into a family of six. Her love for fashion back in her days as a Sociology student at the University of Port Harcourt, Rivers State, played a crucial part in the birthing of the popular brand.
After several years of playing big in Port Harcourt, Medlin Boss became so greatly sought after by the rich, high, mighty and celebrities in Lagos. She moved her business to Lagos in 2019 and today she's calling the shots in the Nigeria fashion industry.
Medlin Boss's clientele includes Nollywood actors, music stars, famous reality TV personalities, TV hosts, captains of industry, top business men and women, politicians amongst others. With loads of clients in the diaspora, Medlin Boss's vision is to go global in the next few years.