GTFA set to celebrate outstanding style creatives
WHO WINS WHAT? Celebrating fashion, glitz, and honouring worth-deserving individuals, Ghana Tertiary Fashion an event known for everything fashion at the tertiary level is finally here and here to stay!
Recognising and promoting tertiary style, this year's award ceremony will be held on the 16th of December 2017. Kicking off at 7:00 pm with the Red Carpet segment, the headlined show will officially start at 8:00 pm with one of the country's young DJs, DJ Nahni as the main host for the spectacular night that's upcoming.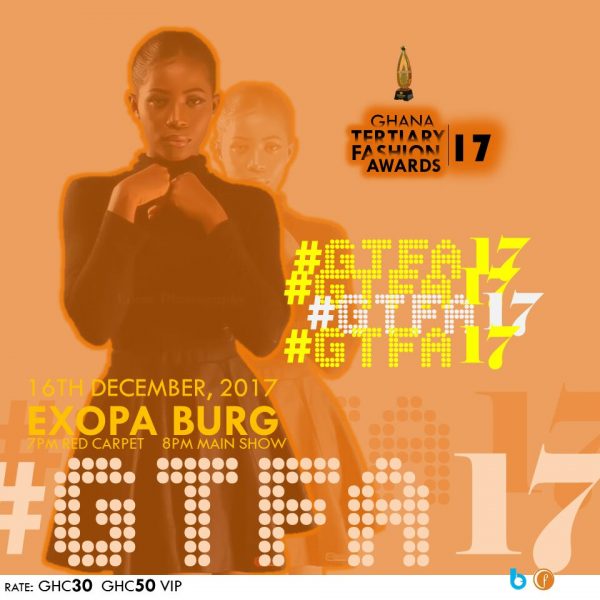 Organising its first edition, some fashion players who have helped paved the way for amazing creativity relating to style and fashion in diverse roles shall be greatly honoured at the EXOPA BURG (behind Accra International Trade Fair Center, La).