Akosua Vee's Creative Brilliance Breathes New Life into GTP Ohemaa Fabric
In the world of fashion, there are individuals who possess a unique talent for transforming an outfit from ordinary to extraordinary. Akosua Vee is one such style maven who has made a significant impact with her impeccable styling skills. With an innate sense of fashion and an eye for detail, she has redefined the way we perceive personal style.
GTP Ohemaa fabric is a type of African wax print fabric that is produced by the Ghana Textiles Printing Company (GTP) in Tema, Ghana. It is a 100% cotton fabric that is known for its vibrant colours and intricate patterns.
The term "Ohemaa" translates to "queen" in the Akan language. The GTP Ohemaa fabric is specifically designed with patterns and motifs that are associated with royalty and elegance. GTP Ohemaa fabric is popular for use in a variety of African clothing styles, including dresses, skirts, blouses, and headwraps. It can also be used to make home decor items, such as pillows, curtains, and tablecloths. The fabric is relatively easy to care for and can be machine washed and dried. It is also wrinkle-resistant, making it a good choice for garments that need to be transported or stored.
STYLEAFRIQUE™•com takes a look at 3 different ways Ghanaian style icon Akosua Vee together with her designer Jozzy April, a ready-to-wear clothing brand that matches style and class with luxury and comfort slayed this GTP Ohemaa Fabric to perfection.
Look One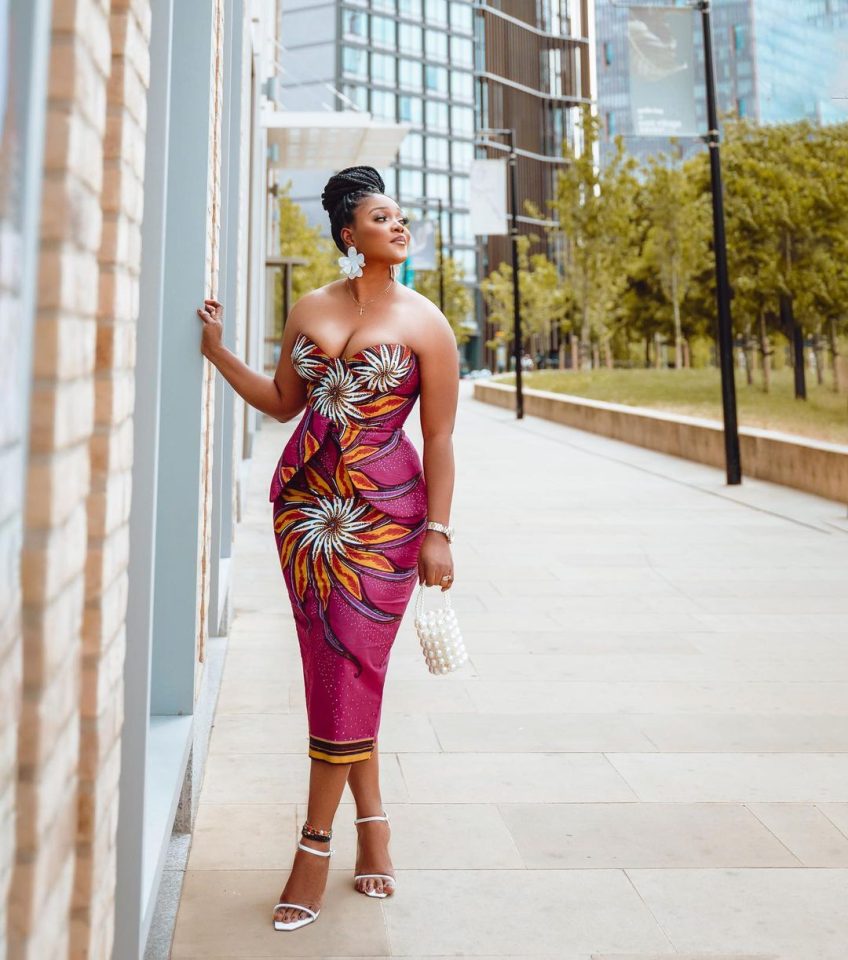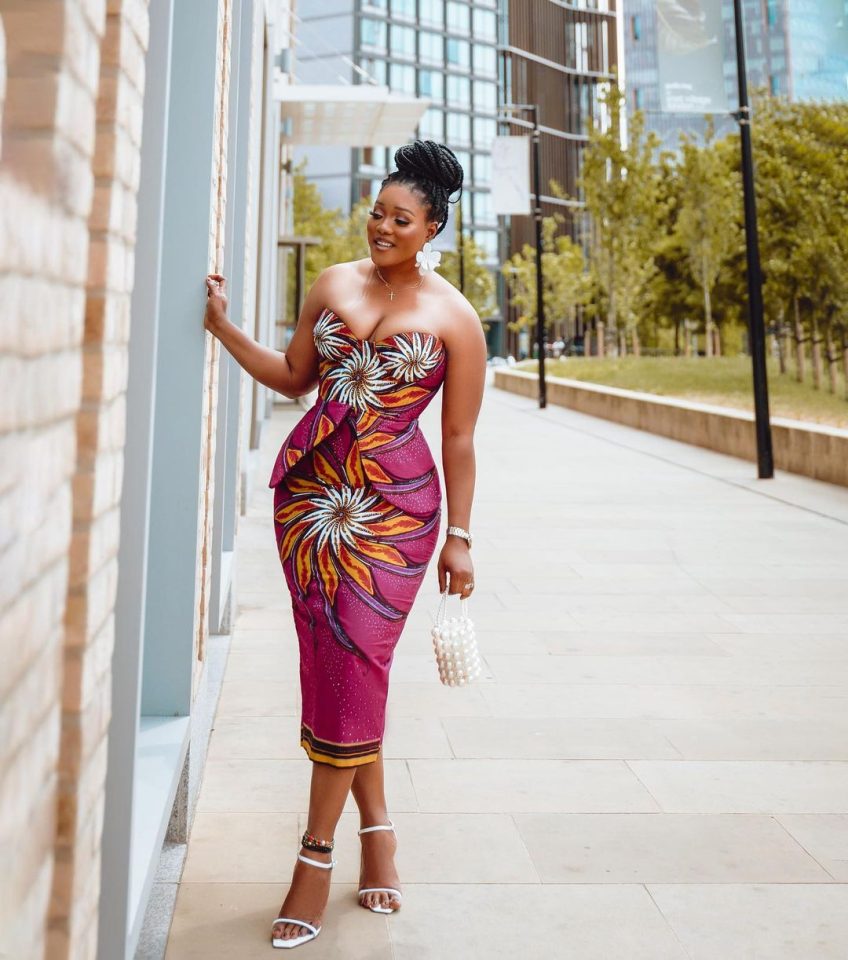 She pairs a corset top with a matching midi skirt and she accessorizes the look with a strappy heel, a faux pearl beaded bag and a zara flower earring all in white.
Look Two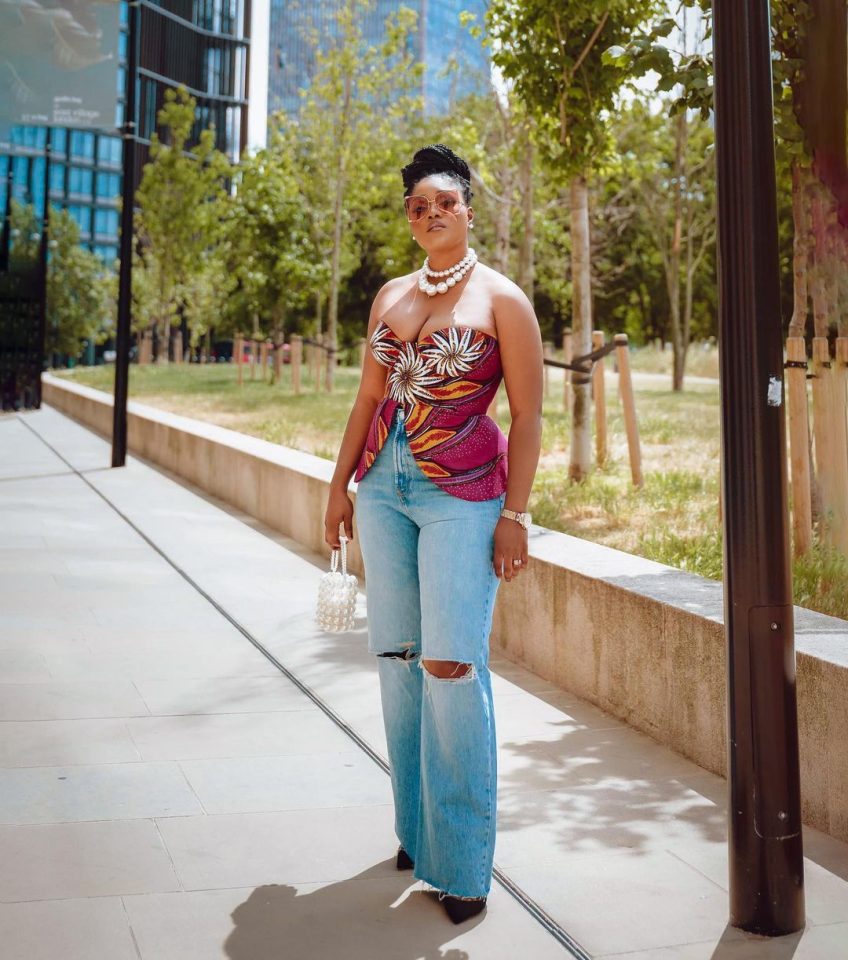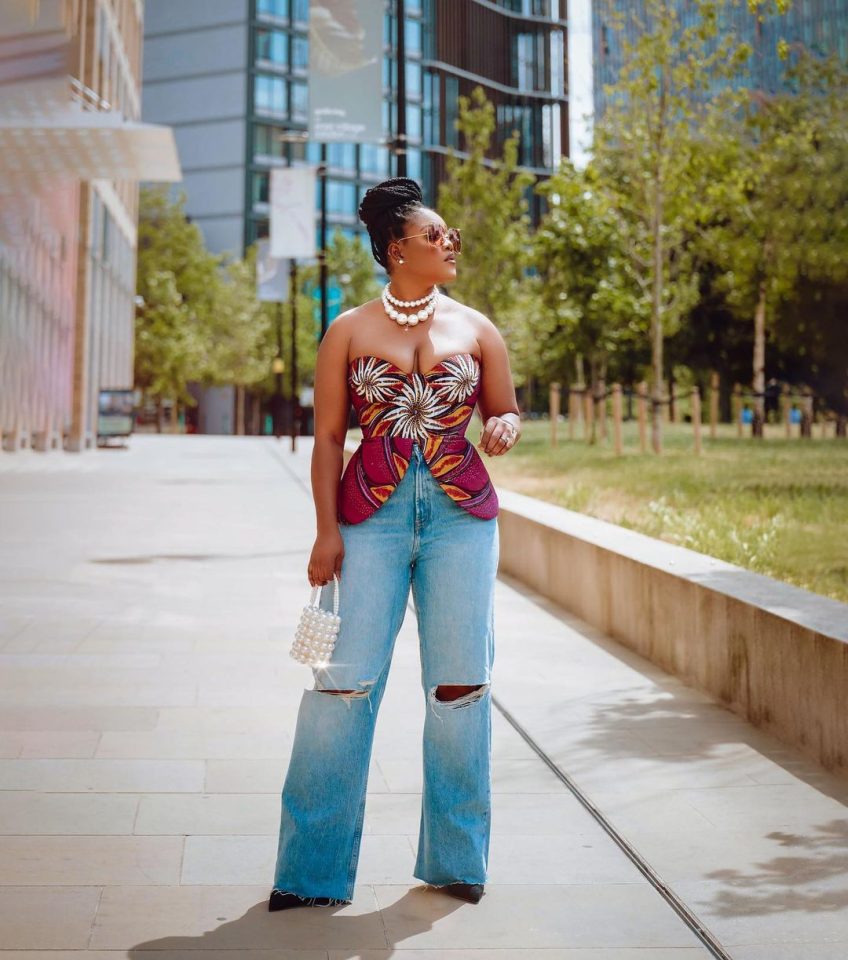 Akosua Vee pairs the corset top with a wide leg jeans and for accessories she opts for a pearl necklace to match with the pearl beaded bag.
Look Three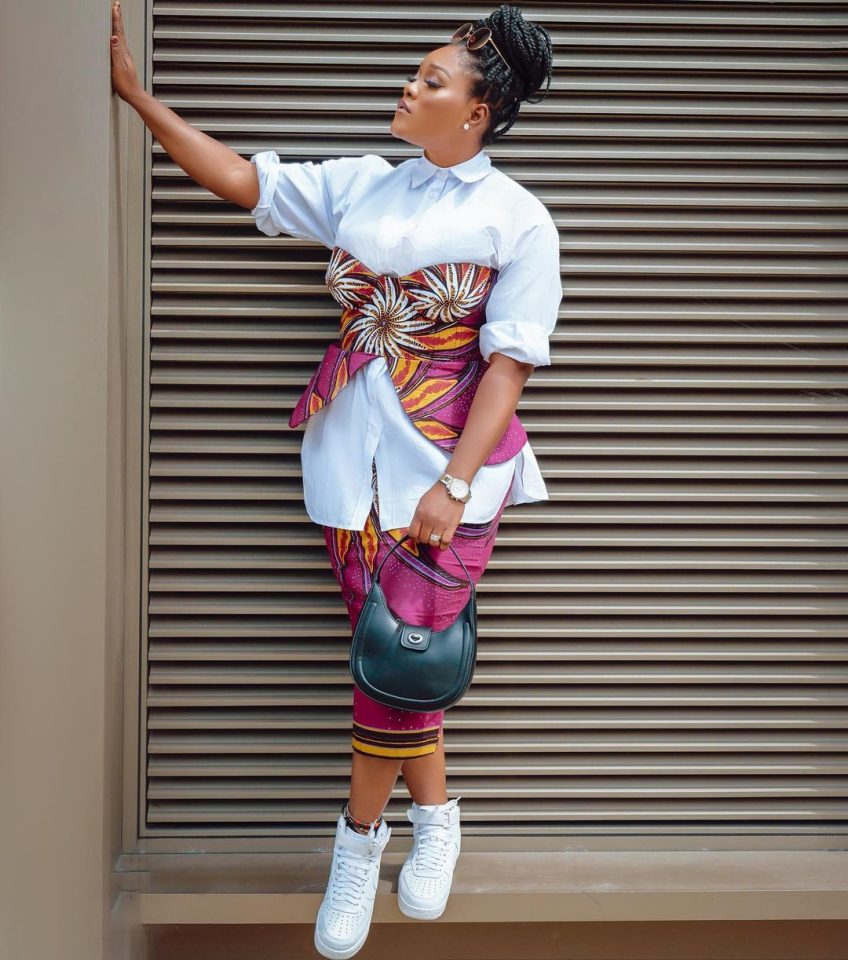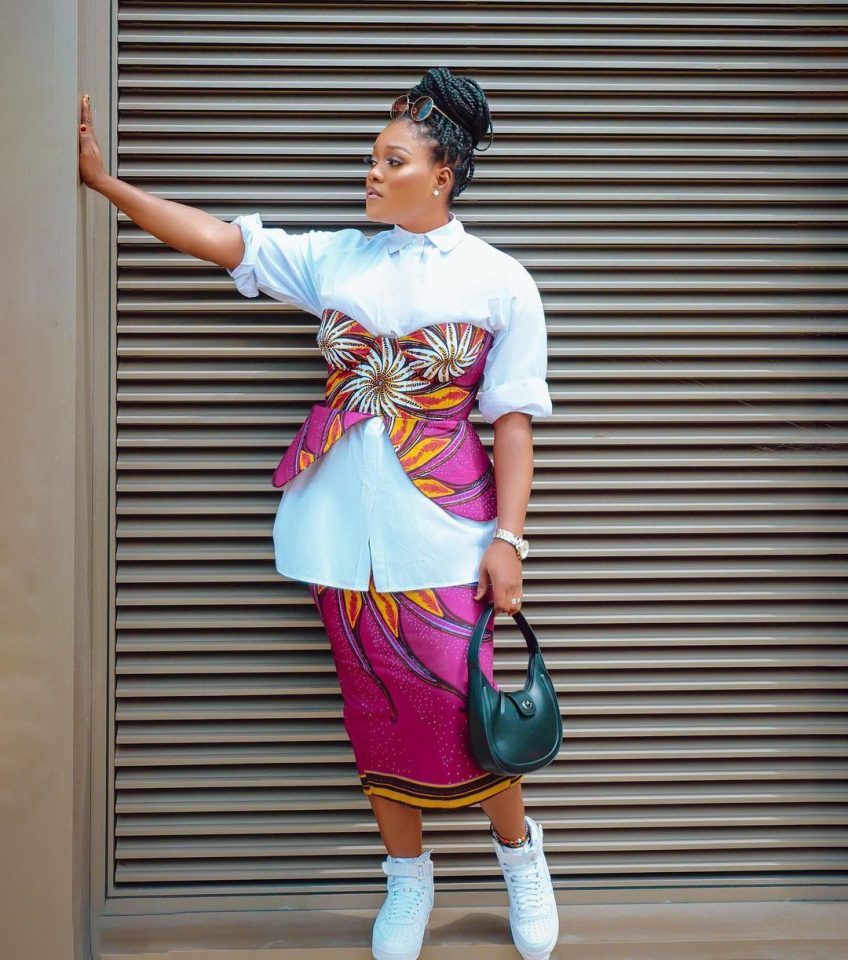 Akosua Vee adds a touch of streetwear style by pairing the corset top and midi skirt with a plain white buttoned up shirt, a white sneakers and a hobo bag.
Web Story